Sarah Pirovitz (BA 2010 in English)
Editor at Oxford University Press in New York, NY
Describe your current job role.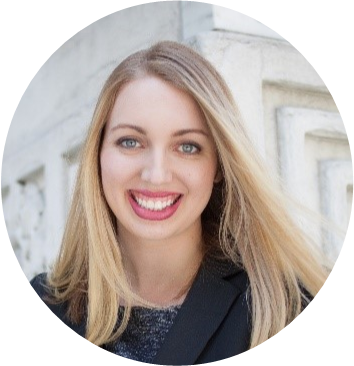 I am currently acquiring my own list of books in two separate publishing programs: science and technology studies and art and archaeology. The books I seek out run the gamut from scholarly monographs – books scholars have been working on for years that are focused on one major subject – to narrative trade titles that might interest a broader audience of interested readers. Oxford is the largest not-for-profit press in the world with a mission of getting quality scholarship out to as many people as possible, which means we work hard to keep up with changes in both higher education and publishing while putting out books that can change the conversation in their respective fields. What is probably the most wonderful aspect of the position for me is that I am constantly speaking to scholars across the US and around the globe about their current research, how they see higher education changing, and what ideas they might have for new books. From those conversations, I shepherd those ideas from an initial proposal through to production and publication.
Working in publishing means you are on a number of different teams but also doing a great deal of work on your own. Most days are pretty independently run and spent doing research, writing copy, drafting budgets, sending projects out for external peer review, editing, and liaising with colleagues in other departments. However, the job is also dependent on face-to-face relationships, both when I have to travel to campuses and conferences and when I present projects to our in-house board members. Thus, most editors have to be comfortable speaking publicly and selling ideas as well as working alone for large stretches of time.
What do you know now that you wish you had known about being a working professional?
Once you are out of school and in your first job, especially one in a more corporate atmosphere, I think it's a bit of a shock that there are few, if any, achievable milestones – no more graduations, exams, or anything to help break up the passage of time. You can look up and realize that you've worked for 6, 10 months and perhaps, superficially, nothing has changed. Couple that with the type of work you do in any entry-level position (which may seem far away from what you saw yourself doing while still in school) and you can start to spiral a bit: Am I doing the right thing? Is it too late to change my mind about my career?
I wish I had known that pretty much everyone goes through this to some degree, that ultimately you are responsible for your own successes, and that that is more satisfying than anything else. I am quite lucky that I've found the right fit of my interests and talents in time, but the longer you work the more you realize that you can change course by stepping up and making major decisions not based on what others expect but on your own good sense. No one is going to swoop in and give you the promotion you know you've earned or offer you a fantastic opportunity to start over – you have to put yourself in the best position and go from there.
How did Wake Forest prepare you for the world of work?
In many ways, simply the liberal arts education that Wake Forest offered helped me significantly in stepping into a professional role in New York. Developing a foundation in the humanities and social sciences, writing an honors thesis, and being pushed to think more critically was excellent preparation for any type of career but especially one in the media industry, where entry-level competition can be quite steep. Outside the classroom, Wake offered a diversity of opportunities to develop leadership skills. By taking part in those through Kappa Delta, D.E.S.K., and others, I felt more comfortable stepping into similar positions once I began at the press. It was also in making and developing friendships at Wake that gave me the courage to move to New York in the first place, especially since I had no contacts here outside of contemporary Wake grads – it was thanks to a wonderful friend from my freshman dorm that I had a place to sleep for the first week of my internship. The camaraderie, collegiality, and friendship of Wake alums has continued ever since.
Most significantly, I could not have done what I've done in my career without the mentorship and advice of professors along the way, specifically the incomparable Professor David Lubin. Prof. Lubin invited me to be his research assistant early in my college career after I took his American Art course; in doing so, he exposed me to the world of academic publishing for the first time. Having the opportunity to read and comment on early drafts of this research over my summers opened up an entire world I didn't realize I could enter. Had he, as well as a number other of my professors, not fostered an environment of debate and conversation in the classroom, I would have never learned how to speak up and express myself and no doubt would have ended up somewhere quite different in my career.
What advice would you give to current Wake Forest students and/or young alumni who are about to start their first professional full-time job?
A few things in no particular order:
If you are still applying for jobs, please have other people read your cover letters and resumes. I have hired a number of interns by now and though tangibles like your GPA matter, it is just as important, if not more so, to have a cover letter that compellingly makes the case for you in the specific role for which you are applying. And of course, typos or awkward gimmicks make hiring managers at any level uncomfortable, and a trusted outside reader will catch those in advance and guide you in the right direction.
Once you are hired, come early and stay a little late, especially in your first months on the job. If you are working as an assistant, getting in before your manager and leaving after shows you are conscientious and helps you stay ahead of the learning curve that accompanies any new job.
Where there are opportunities to do more, step forward. Don't wait to be called on or assigned to do something. If you see a way for a task to be done more efficiently, rather than just complain about it to your peers, think of whether there's a way you can fix it, then go do that.
Be kind to others. When new people start on your floor, remember what it was like when you first walked in and reach out.
For the dreamers wanting to move to New York, or any major city, start saving now. As someone who grew up in South Carolina, I was quite unprepared for the costs of city life, and it's been an adventure ever since. Apartment security deposits, train fares, higher taxes, business casual clothes, and happy hours with new colleagues can overwhelm even the most careful savers. The more you have tucked away, the more secure you will feel taking advantage of what post-college life can offer.
Describe an interesting project that you've worked on recently. What did it involve and what was the impact?
One of the first projects to cross my desk was a gloriously colossal cultural history of California as viewed though its engagement with classical Greece and Rome, now entitled American Arcadia. Jumping back and forth in time, the author (hello, Peter!) merged fascinating anecdotes about everything from the history of bodybuilding to the construction of the aqueducts with meticulous research. Even though it was probably twice as long as most of the books I had worked on previously, I couldn't wait to finish reading it and get to work. The whole process of American Arcadia – having the research double-checked with scholars in a number of fields, editing with the author, and conceptualizing a design and marketing strategy with my colleagues here – was exactly why I had gone into publishing in the first place. Two years later, the book has just released and now, hopefully, a wide audience of folks interested in the nooks and crannies of American culture will discover it and be introduced to a new host of perspectives.