Open Enrollment Online Courses:
Click the images below to learn more, register, and access these self-paced courses immediately!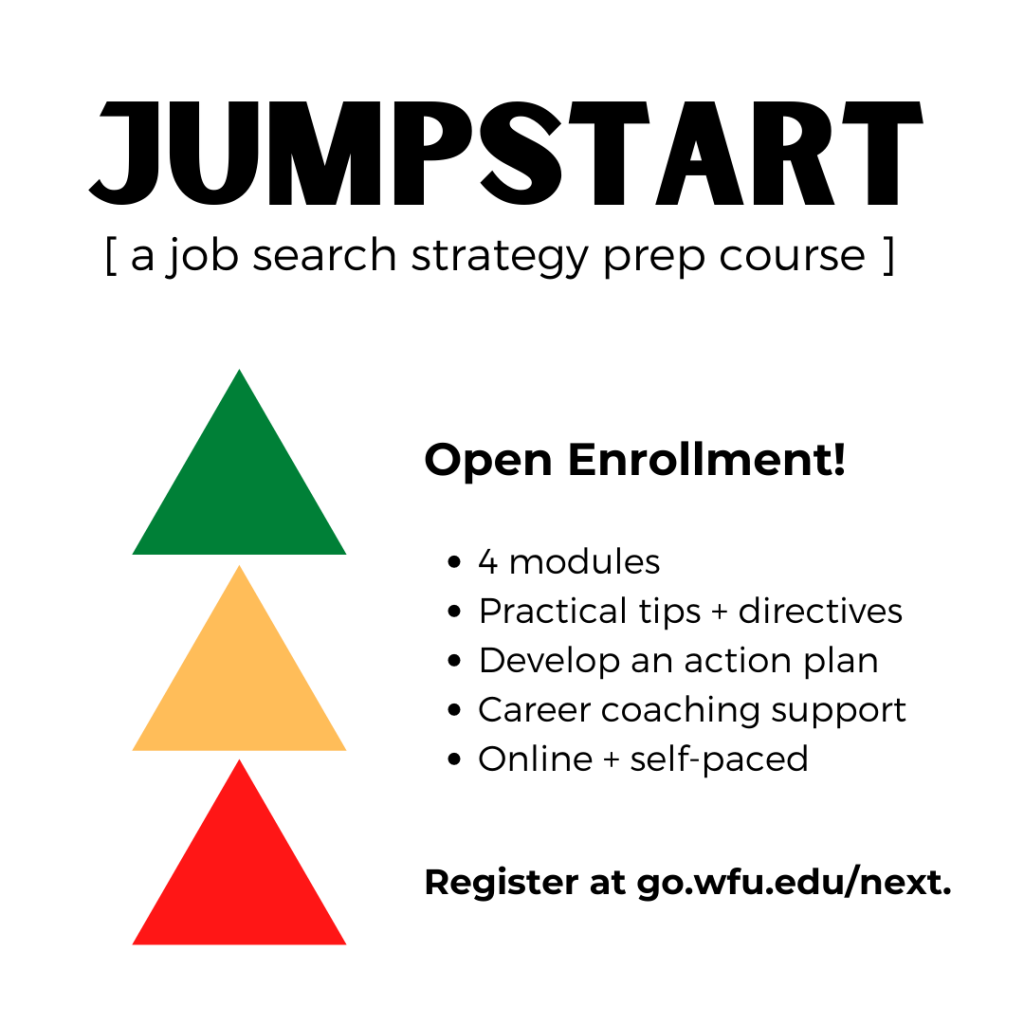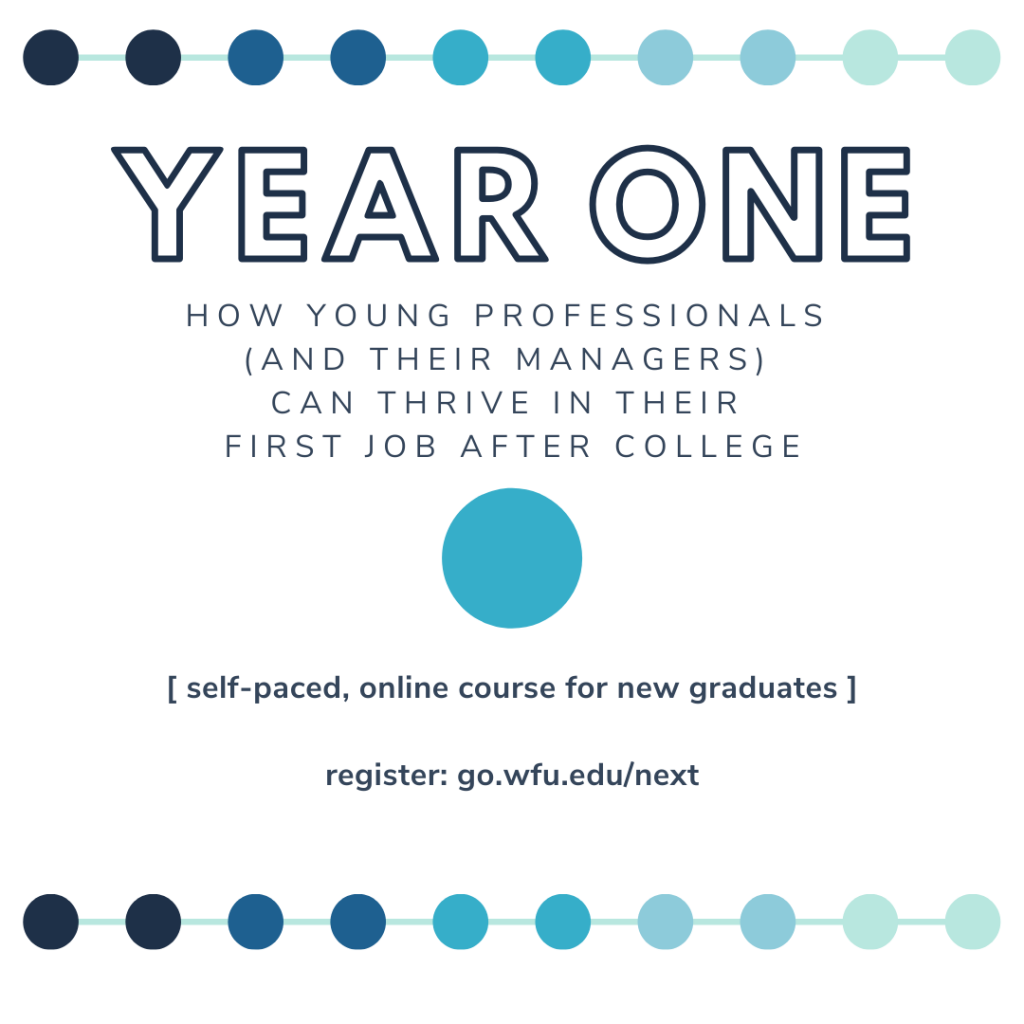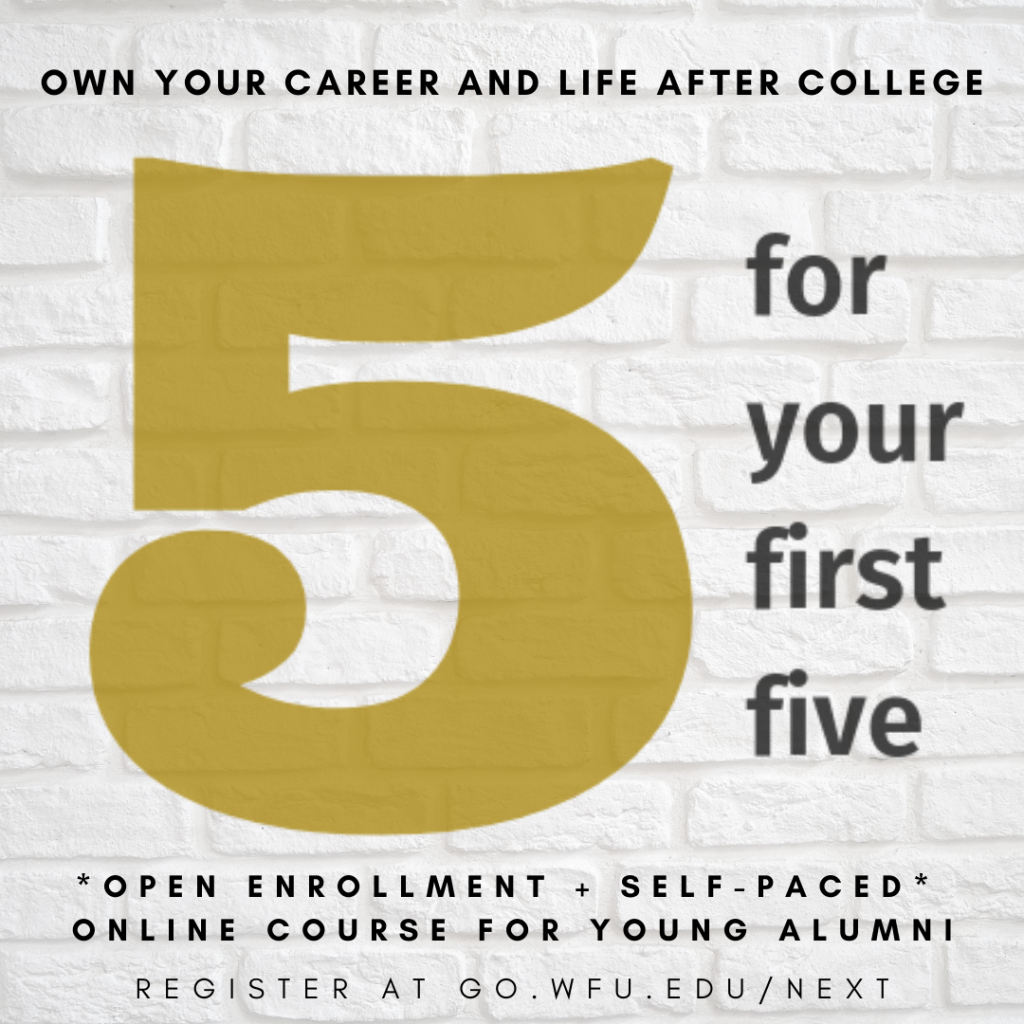 ---
Upcoming Programs & Events:
Learn about and register for our workshops, book discussion groups, networking opportunities, mentoring groups, and more!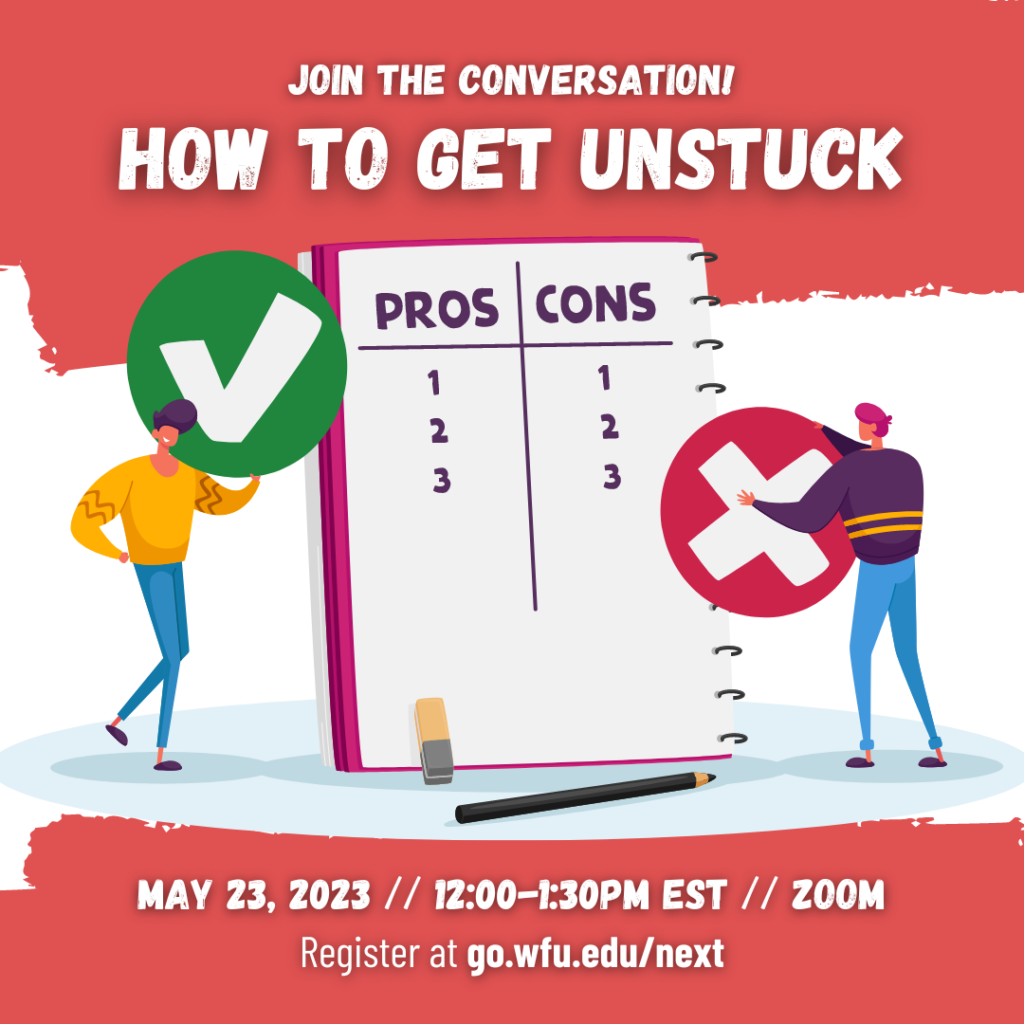 May 23, 2023 | 12:00-1:30pm EST | Alumni Book Discussion: How to Get Unstuck (Zoom) – CURRENTLY FULL! Email Maggie Kuhn to get added to the waitlist!
For the next meeting of our Alumni Book Group we will discuss How to Get Unstuck, the podcast conversation between Lia Garvin, author of Unstuck: Reframe Your Thinking to Free Yourself From the Patterns and People That Hold You Back, and Jenny Blake, author of Pivot: The Only Move That Matters Is Your Next One. We'll talk about the stress that prevents us from moving forward on decisions, discuss people and patterns that may hold us back, and explore how to reframe our perspectives to get unstuck.
Wake Forest Executive Education | Upcoming Open Enrollment and Certificate Programs
Wake Forest Executive Education helps leaders build the confidence and skills needed to address strategic and tactical business challenges evident in today's global business environment. When attending one of the open enrollment or certificate programs, you will have the opportunity to engage with program participants from a variety of organizations and industry sectors.
Wake Forest Lifelong Learning Programs (Ongoing)
The Lifelong Learning program offers short personal enrichment courses taught by Wake Forest University faculty and community experts. Courses are non-credit and open to adult learners regardless of age or prior education. Courses are offered in both daytime and evening at the Brookstown campus unless otherwise noted (with some courses offered online). Check out the 3 in-person courses being offered in Summer 2023!
Wake Communities Events (Various Cities)
Want to connect with fellow Deacs in your city? See what's happening in Wake Communities across the country in the months ahead!