Margaret Miles (2013 BA in Psychology)
Assistant Manager, Global Digital Marketing at Stuart Weitzman in New York, NY
Tell us about your current job role/employer and what you're currently working on.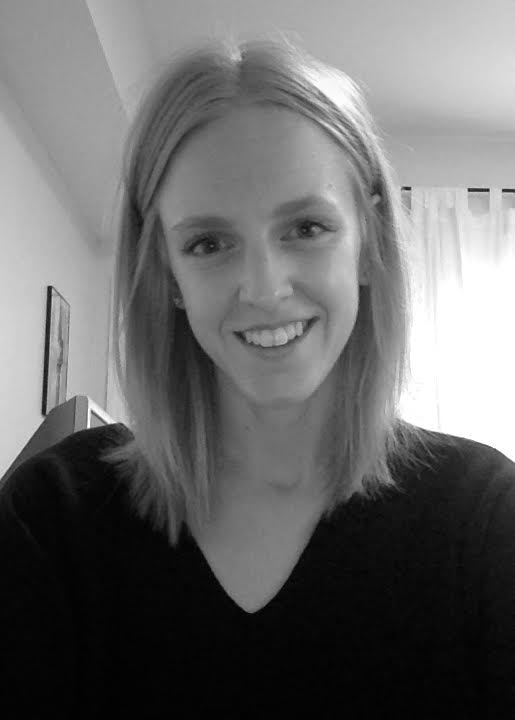 Stuart Weitzman is built upon the philosophy of creating a beautifully constructed shoe that combines form and function. For more than 30 years, the brand has been dedicated to perfection: every pair is handcrafted using the finest materials and is meticulously engineered to achieve a flawless fit. Stuart Weitzman has become one of the most recognizable names in footwear and is celebrated for melding unparalleled luxury, uncompromising craftsmanship and unrivaled style.
In my current position I'm responsible for coordinating the necessary creative and technical components of Stuart Weitzman's global (US, CA, EU, APAC) paid, digital marketing initiatives. On any given day this encompasses strategizing, organizing and executing projects in the paid search, display and paid social spaces. I develop channel-specific audience engagement strategies to nurture our existing brand-customer relationships, work with the creative team to concept lifestyle placements and act as the direct touch-point for our digital agencies who oversee the tactical execution of all placements.
With Fashion Week right around the corner, I'm currently preparing my channels for our upcoming Spring/Summer 2018 campaign launch.
What personal and/or career experiences did you have prior to landing your current job and leading to where you are now?
In my previous position as an Account Executive and Digital Marketing Specialist for CCL Branding, I managed Hanes Branded Printwear's print and digital brand-building initiatives. While in undergrad, I held fashion internships in the fields of visual merchandising (C.Wonder, accessories department), editorial content creation (CollegeFashionista.com, weekly columnist) and PR/Social (MullenLowe U.S., HanesBrands.) I am a Google AdWords certified partner and am proficient in Google Analytics, SEO, HTML and Adobe Creative Suite.
What was the most challenging aspect of your first "real world job" and what did you learn from it?
Adjusting to an eight hour work day! As someone who's struggled with ADHD for their entire adult life, remaining engaged with tasks for an extended period of time has always been a challenge. Working at a mid-size advertising agency gave me the flexibility I wanted to work on a variety of short-term, creative projects and structured support I needed to keep me accountable for my workload.
What advice would you give to new Wake Forest graduates about developing their personal life habits after college?
(1) The internet is your best friend. There are going to be an enormous number of new tasks you'll become responsible for post-graduation like choosing a healthcare plan, enrolling in a 401k, building a manageable budget, etc. Lean on the digital resources (Reddit is a treasure trove of information, but remain wary of advice that sounds too good to be true) available to help navigate these new challenges and create a financial/health plan you're comfortable with.
(2) Always check with HR to see what benefits your company offers outside of vacation and sick time! You may be eligible for a subsidized gym membership or discount on tech products.
(3) Get enough sleep. Seriously, I'm just learning this at 27. Get enough sleep.
How have you made personal and professional relationships in your city, company, or community?
Personally, by taking advantage of low-key networking events and getting involved with the NYC volunteer community. It feels a lot less daunting to attend an existing office happy hour than it does to try and develop plans of your own with new coworkers! I'm not embarrassed to say I've also dabbled in "Bumble BFF" to expand my brunch crew. Professionally, by saying yes to development opportunities when they present themselves. At my last job, I learned the Google AdWords program because our partners wanted to take client SEM work in-house. They asked who might be interested in a new responsibility and I jumped at the chance. Three years later, paid search is one my primary job functions and I'm very grateful I said yes.
Have you been mentored by anyone at Wake Forest or in your professional life? If so, what impact has that relationship had on you?
My manager (our director of global digital marketing) has been as an incredible resource and mentor to me during my time at Stuart. Having the opportunity to work under an ambitious and supportive woman in the field I've always dreamed of building my career in still feels a little surreal. While interviewing, ask as many questions as you feel is appropriate of the people you'll be reporting to. The right manager-employee relationship can serve as an amazing professional resource.
What advice would you give to current Wake Forest students and/or young alumni who are about to start their first professional job?
Don't ever be afraid to ask for help if you need it, but always do your best to answer the question at hand before reaching out for additional assistance. It might sound silly, but googling, using your best judgment and looking for "context clues" you have access to in files, emails etc. can really go far! Your coworkers and manager will trust that you can handle things on your own and will appreciate not being bothered with questions that, in retrospect, could have been answered without interrupting their work flow.
What are your future career goals or plans? How are you being intentional about working towards them?
Last year, while interested in my job but not passionate about it, I began planning my transition from advertising to fashion. With relevant experience, but no connection to the industry, I hustled my way ("I'm not currently located in NYC, would a first-round phone interview be workable for your team? Sure thing, I'd be happy to complete a project in the next 24 hours to prove my skill set") into a series of interviews with seven companies that led to my current role. Don't be afraid to reach out to companies you love, even and especially if, you feel it's a long shot. My current position began with a LinkedIn application… the worst thing that happens is no one ever gets back to you! At 27, it feels like my career has just started and I look forward to continuing to say "yes" and seeing where the road takes me.
Story published in April 2017. For current updates about Meg, visit her LinkedIn page.