Sydni Williams (BA 2017 in Communication)
Online Channels Specialist at Google in Austin, TX
Tell us about your current job role/employer and what you're currently working on.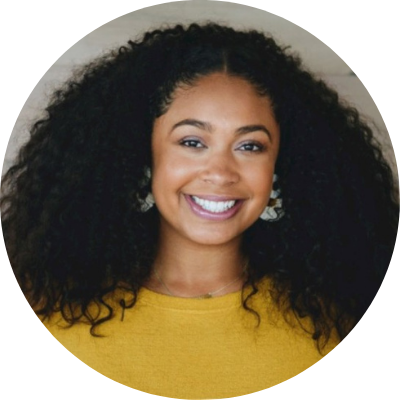 My team works closely with recruiters, hiring managers, and our online job posting team to make sure we are attracting and properly matching great candidates to find their next job at Google! Our team mission is to discover potential in all who seek opportunity and advocate for their fair consideration to impact the world at Google.
What personal and/or career experiences did you have prior to landing your current job and leading to where you are now?
After graduation from Wake, I moved to Atlanta, GA to work at SunTrust Bank (now Truist) in a rotational development program. I always say that the rotational development program was pivotal in providing me the experience I needed to succeed in my interviews and current career at Google. The program provided me the skills of being able to pivot often when it came to shifting managers and team projects/priorities.
What was the most challenging aspect of your first "real world job" and what did you learn from it?
There is no "end date". There is always another project and work that needs to be done. Understanding this flow of work, I learned that whatever I end up doing, I want to be passionate about it or have some type of personal investment in the work I choose to do.
What advice would you give to new Wake Forest graduates about developing their personal life habits after college?
Wake has prepared us SO well for the real world. We are able to juggle competing priorities, manage our time, and genuinely connect with people (I hate using the word networking – ha!). I'd encourage you to focus on defining what is important to you and uncover your non-negotiable values; from there, things tend to fall into place, even if it takes a while.
How have you made personal and professional relationships in your city, company, or community?
Yes! All of my good friends turned into family I met at work while living in both Atlanta and Austin. What truly helped me in creating those relationships was being intentional about connecting with individuals who were at similar points in their career journey (aka new grads). While it's always great to network up and seek out mentorship, it is equally as important (if not even more in my opinion) to seek out friendship from people in similar positions because those individuals will be your support system!
What advice would you give to current Wake Forest students and/or young alumni who are about to start their first professional job?
Give yourself grace! Your first job is most often not the super cool dream job, but it is the first step in your journey – so enjoy the process! Learn about what you like and (even more important what you don't like) and strive to connect with a new person at your company once a month – even for only 30 minutes!
What are your future career goals or plans? How are you being intentional about working towards them?
My dream has always been to end up in the media/entertainment space! I've always viewed the different opportunities I've taken as a working step in that direction. During quarantine, I started to share that goal more with people and, slowly but surely, people started connecting me with other folks in their network. After several coffee chats and a few rounds of intense interviews, I'm excited to share that in April 2021, I'll officially join our YouTube organization as a Partner Operations Manager working with our Fashion and Beauty content creators at YouTube! Still feels like a dream to type out.
Story published in April 2020. For current updates about Sydni, check out LinkedIn.