Susan Crawford Pilon (1996 BA in English)
Client Advisor at Mercer Advisors in St. Petersburg, FL
Tell us about your current job role and employer. What are you currently working on?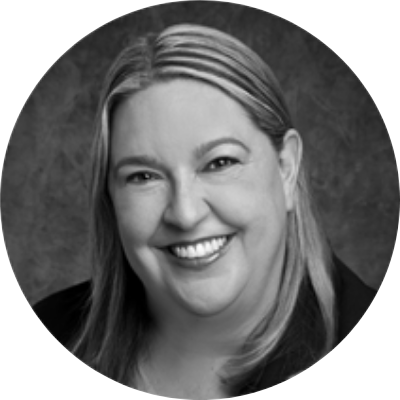 I am fortunate to work with an amazing team handling the wealth management needs of multiple generations of successful families. We guide our clients to build and maintain financial independence to experience their best life possible, whatever that means for them. We help them define their life goals and dreams, and then connect their finances to those goals. We strategize on a plan to get them from where they are today to where they want to be in the future, and help them articulate and pass on their values to the next generation and beyond. There is nothing better than when a client tells us they aren't worried because they know we are there for them and their families.
What key personal and/or career experiences led you to where you are today?
One key for me was balancing being an English major and working summers at a bank throughout high school and college. That real-world experience helped me to get multiple interviews in the financial industry and I ended up starting my career in banking. I think my English major truly helped me with my communication skills and with critical thinking skills. Another key was building great relationships personally and professionally. A local Wake Forest alum recommended me to a prestigious program called Leadership St. Pete and while participating in that program, I was recruited into the wealth management industry. Maintaining strong relationships in my industry led me to my current role today.
What is the most challenging aspect of your job? How do you navigate that challenge?
Human behavior is the most challenging aspect of my job. People tend to do the wrong thing at the wrong time, often out of fear. Warren Buffett has said of investors, "Be fearful when others are greedy and be greedy when others are fearful." I overcome this challenge by having this contrarian viewpoint and by educating clients on the ups and downs of the markets and the natural volatility inherent within them. When clients experience the expectations set, over time this calms their fears and helps them make better decisions. This also builds upon the foundation of our relationship and allows me to make a positive impact in their lives by being their trusted advisor. It really goes beyond investments though – it is about the relationship people have with money and how that impacts the choices they make. Again, it comes down to education and earning trust, so I can truly guide them. It wouldn't have hurt if I had minored in Psychology though!
What advice would you give to Wake Forest graduates about developing their personal life habits after college (finances, health, values, work/life balance)?
Always have a goal around the most important aspects of your life – wealth, health, relationships, career, philanthropy, etc. Check in with yourself regularly to see if you are in line with those goals. If you find yourself needing to improve in a certain area, focus on that area as quickly as possible. It's easy to drift from your goals if you wait too long to make changes. The quicker you can adjust, the easier it is, so that regular reflection will be an important aspect. Habits tend to stick in any area of your life, so set yourself up for success by creating good ones. Moderation truly is a good key in all areas. I would be remiss if I didn't mention living within a budget and making sure it has space for saving for short-term goals, investing for long-term goals, building an emergency fund, giving back, and having fun!
We know that relationships are important for any kind of development. How do you build and maintain your network?
Join industry associations – they can lead to a lot of learning and connections for potential new job opportunities, mentors, and advocates for your career. If your city or chamber has a leadership program, those opportunities can be hugely beneficial. I have built and maintained close friendships with many of my Leadership St. Pete classmates since I went through in 2001, and I moved to a new career because of being involved in the program. Volunteer for a charity you are passionate about. You will find like-minded people, give back, and make an impact. Find your WAKECommunity and attend events. Find a local interest group – running club, art enthusiasts, social club – or create one. Once you have found the right couple of groups, get to know members. Ask them to coffee or lunch. And then choose one of those groups to take a leadership role in when you are ready.
The main things to remember are that you have to show up (if you don't go, you can't meet anyone), connect (introduce yourself and talk to people – most want to make a connection), and reach out (once you have the connections, take an interest in them – call, text, schedule time together.)
And don't forget your dear friends! Make sure to reach out to them regularly. Enjoy the good times with them and be there for their struggles. They will enhance you best times and be your life savers in the hard times on this journey.
Tell us about your mentoring relationships. What impact have these relationships had on your career and life?
Mentors are invaluable! I haven't had very many formal mentors, but have had a host of informal mentors who have greatly impacted my career and life. I would consider my current manager to be one of those mentors. I have learned so much from him about this industry and having someone that is open and honest and truly gives feedback will only expand your horizons. Find someone you admire and learn from them. You can always ask for a more formal mentoring relationship if they are open to it. Lastly, if you can find an advocate, that is the ultimate in mentorship! Advocates will often influence your career even more by connecting you to others, giving references for you, and promoting you for opportunities.
What advice would you give to current Wake Forest students and/or young alumni who are interested in working in your industry?
Build a good network and gain some experience first. If you are lucky enough to have a large financial firm in your area, work at the home office and learn as much as possible before going out to advise clients. When you do go out, join a team. This industry is aging and needs the next generation to take the lead and make some progressive changes. And reach out to me! I would be happy to talk about the realities, opportunities, and challenges of this industry.
What's next for your career? What future goals or plans are you pursuing?
Our industry is changing. Investment management is essentially free. What won't go away is good advice. There is an art and science to working with people's finances and their feelings towards them. Having deep discussions and the ability to navigate complex situations and work with other professionals take finesse and wisdom. I am continuing to work on that art part to help clients achieve their best lives, whatever that looks like for them. And constantly looking at what the next iteration of this business will look like in the best interest of our clients. It is an exciting time!
Story published in January 2020. For current updates about Susan, visit her LinkedIn page.