Samantha Kruse (2009 BA in Anthropology and Spanish)
Senior Account Supervisor at Edelman in Washington, DC
Tell us about your current job role/employer and what you're currently working on.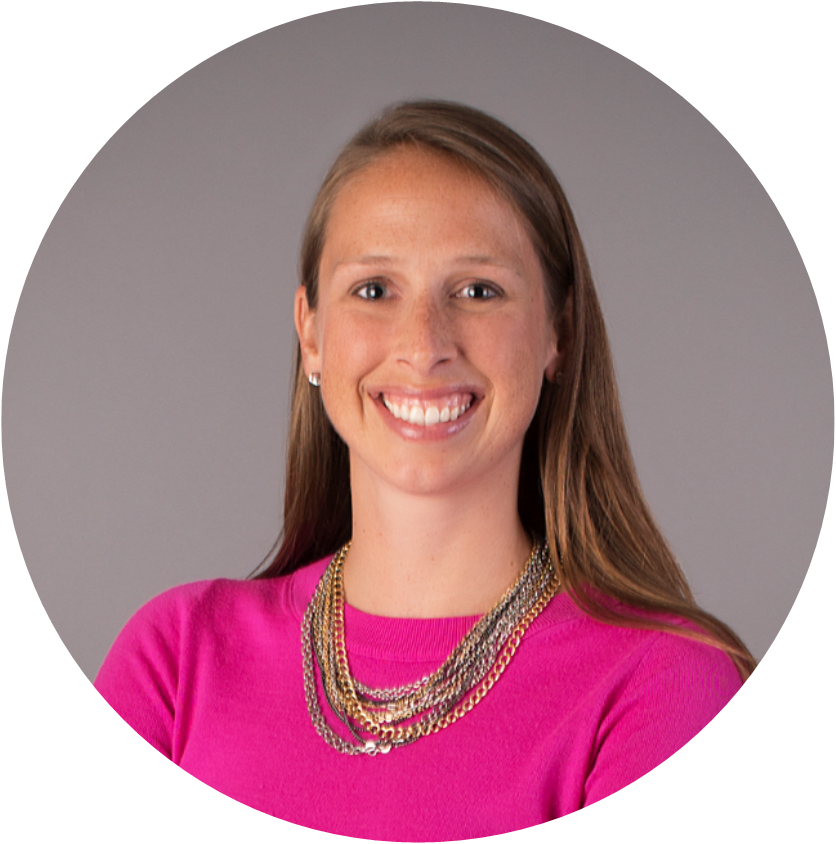 As a strategic communications counselor on Edelman's Crisis & Risk practice, I specialize in risk and reputation management, providing clients with support on communications elements like message development and media relations, as well as the creation and implementation of corporate, litigation and crisis communications campaigns. Edelman is a global public relations agency focused on the intersection between communications and marketing. The firm operates more than 65 offices worldwide, which offers me the opportunity to work with a global network of thousands of employees spread across continents and sectors, despite the fact that I call D.C. home and work mainly out of our D.C. office.
In my role, I develop and facilitate crisis simulations designed to test organizations' existing incident management procedures. On the active incident side of the coin, I work closely with legal counsel and other third parties to coordinate internal and external response. Over the past five years in the industry, I've developed a specialty in crisis communications surrounding data security & privacy (an ever-changing debate and a growing concern for companies of all sizes). My writings on the subject have been published in Thomson Reuters' Westlaw Journal Software Law and commPRO.biz, and I've really enjoyed speaking on the topic at events like Skytop Strategies' Global Cyber Security Summit in Rome, Italy and PRSA Philly's Crisis Panel: Protecting Your Brand's Reputation Against Cyber Warfare. Currently, I'm working with clients across multiple industries (part of the reason I love my job!), including health care, financial services, manufacturing, transportation and food.
What personal and/or career experiences did you have prior to landing your current job and leading to where you are now?
I've been lucky enough to have had two immensely rewarding previous personal and professional experiences prior to my current position at Edelman D.C. Most recently, I was working in crisis communications for another great firm here in the city – LEVICK. Prior to LEVICK, I lived in Sevilla, Spain for three years teaching English as a Foreign Language at both a school in the historic city center and a private language academy on the outskirts of town. The professional strategic communications skills I developed a LEVICK, coupled with the confidence I gained from working and living in a foreign country, definitely got me to where I am today. Being bilingual is not a requirement for my job, but it certainly helps. Anytime a colleague needs something translated from English to Spanish or edited in Spanish, they can reach out to me rather than going through external vendors. Every once in a while, I still think about escaping back to the land of flamenco and tapas…
What was the most challenging aspect of your first "real world job" and what did you learn from it?
This is a tough question! If we're counting my teaching stint in Spain as my first "real world job," which I think makes sense, then the most challenging aspect was having to do all of the administrative tasks involved with starting a new career/moving to a new city for the first time after college…and making sure that everything was done correctly, while doing it all in a foreign language. I thought my level of Spanish was great when I graduated from Wake Forest and had studied Spanish, but I had a LOT to learn about the dialect and jargon in Sevilla. It took a full year before I felt fluent and started to dream in Spanish, and that was a direct result of forcing myself to speak in only Spanish with my native and expat friends outside of work hours. I learned that you need to be comfortable outside your comfort zone (sounds weird, but it's true), and unafraid to fail and try again or ask for help when you need it. I also learned how important it is to form meaningful relationships within the workplace so that you have champions and advocates when you need them.
What advice would you give to new Wake Forest graduates about developing their personal life habits after college?
Wake Forest is an incredible institution whose faculty and staff do an amazing job preparing graduates for the real world. I may be biased, but I still think that is a factual statement. I would advise WFU graduates to give themselves a bit of a break right after college. You don't have to have your finances and your life plan figured out a year after you graduate. I certainly did not…and so far, so good. You probably shouldn't get a summer job straight out of college and then turn around and immediately spend all of your earnings, but, you can take some time to figure out the budget that's right for you, talk to your parents or financial advisors about best next steps and do some research on spending and investments that make the most sense for you.
I think it's crucial to remember that in work and in life you should never let yourself feel stuck in any situation. Don't let fear be a deciding factor. I was terrified about moving to Spain, but it was the best decision I ever made. I was scared to move back to the U.S. and try to work at a private corporation, but that also worked out in the end and brought me closer to friends and family, which was important to what I wanted for my future. Work/life balance is something that can easily get imbalanced when you live in a big, competitive city like Washington, D.C., New York City or Chicago. I've only recently learned the value of taking time for myself – attending workout classes, seeing movies alone, reading good books – and how it translates to higher productivity in the workplace.
How have you made personal and professional relationships in your city, company, or community?
This sounds crazy simple, but I think they key to making and keeping personal and professional relationships is acting like a human. Don't be attached to your mobile device, and don't only communicate via email. Have human-to-human, face-to-face interactions, in the office and after work; form mutually beneficial and trusting relationships with your colleagues and your clients. Some of my colleagues and former clients are now close friends, and it's always a good idea to be adding to your personal and professional networks! Go to happy hours and networking events, too. It's fun AND beneficial.
Once you find a home at a company that you care about, take the time to get to know colleagues outside of your immediate team so that when they need someone to pull onto a special project that's in your wheelhouse, your name is the one that immediately pops into their heads. Take the time to learn from folks in your company who specialize in different things that you might be able to add to your own skill set down the road. Join professional organizations! I'm a member of Washington Women in Public Relations (WWPR), and it has been a wonderful way to attend exciting events, speak on communications panels, and meet other motivated female PR practitioners here in the city. Also, complimentary hors d'oeuvres.
Have you been mentored by anyone at Wake Forest or in your professional life? If so, what impact has that relationship had on you?
Not officially. However, my "big sister" from Delta Zeta at Wake Forest is a role model for me in every sense of the word. She studied harder and more intensely than anyone else I knew in college, and she also managed to have an incredible time. Since then, she's built an enviable career for herself here in Washington, D.C., and I've taken a lot of pages from her book as I look to grow my own career. She is as tenacious as they come. She'll be embarrassed, but her name's Michelle Johnson, and if you're in D.C. and looking to get into politics or communications, you should look her up.
What advice would you give to current Wake Forest students and/or young alumni who are about to start their first professional job?
Recognize and take heed of every piece of constructive criticism that you receive along the way, and do not take anything for granted. Above all else, don't sell yourself short. Even though this is your first job and your Professional Experience section of your resume could use some more content, that should not be a detracting factor in your hiring or your ability to know your new roles and responsibilities out of the park. Volunteer for every project you can get your hands and be patient – you'll see real results sooner than you think!
What are your future career goals or plans? How are you being intentional about working towards them?
Someday in the next 5-10 years, I'd like to be the Communications Director of an organization or a company whose cause or mission I care deeply about. I've loved worked at agencies and boutique communications firms and having the opportunity to represent clients in various industries and sectors and hone my skills. Eventually, though, I'd like to find one brand that I can dedicate all of my efforts towards and learn to run a communications team of my own. I have regular meetings with my manager about progress towards goals, and I make time every year to reevaluate my own personal life goals and be sure that my professional situation is helping me get there (where do I want to live, what do I want to be doing with my time other than working, etc.).
Story published in September 2017.