Pete Dunlap (2007 BA Physics, 2010 MAED Science Education)
Founder of Digital Detangler in Nashville, TN
Tell us about your current job role and employer. What are you currently working on?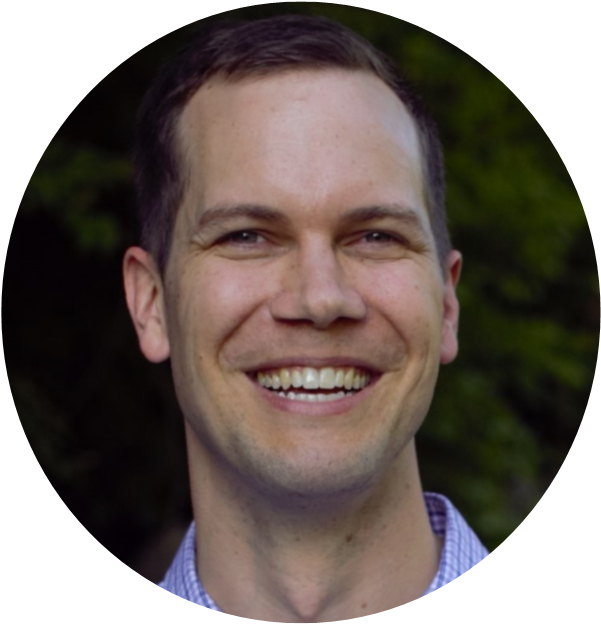 I wear all the hats for my business: marketer, writer, speaker, trainer, hustler. I'm currently filling up my fall speaking schedule, continuing to promote my book, and designing a digital mindfulness meditation course.
What key personal and/or career experiences led you to where you are today?
My desire to teach goes back to tours of National Parks as a tot. I was always perched on the front row, often with my hand up. At church I imagined myself giving the sermon and would scribble down bits and pieces of my own "sermons". I also had impactful physical experiences during my college years (hiking the Appalachian Trail and cycling most of the way across the country). Those experiences expanded my beliefs about what I could accomplish through patient effort. Since my time at Wake, teaching challenged me to find creative ways to deliver content so that even students who hated science would tune in. When my wife and I moved to Nashville, I began working as a software engineer and enjoyed a flexible work-life balance. The death of our first daughter at the bitter end of pregnancy, left us empty and unmotivated. I decided during the months after that tragedy to retool and begin a career teaching and speaking on digital productivity and wellness. At universities and corporations, I help people find ways to get work done in an age of distraction.
What is the most challenging aspect of your job? How do you navigate that challenge?
Business. I've never run a business before, so there has been a steep learning curve as I've gotten Digital Detangler off the ground. The hardest thing about business has been the number of things I'd like to know that take work to figure out. How many customers are in my area? What challenges do they face? These types of questions are essential to a business but were not intuitive to me initially.
Networking and connecting with people who have knowledge and experience I am missing have been incredibly helpful. I've also begun stopping to evaluate what is working/making money and doing more of that. Reflecting each morning has led to prioritizing work more effectively based on business needs instead of my own interests. Another thing I started doing was asking lots of other industry and non-industry folks for their opinions on my ideas. If I hear three or more people give me the same advice, I tend to pay attention.
What advice would you give to Wake Forest graduates about developing their personal life habits after college (finances, health, values, work/life balance)?
Don't relax with screens; use them only when working with tools. For example, most time spent on social media is a waste of time. Time spent with a tool like Adobe Creative Cloud will grow your skills and be engaging.
Become ruthless with your environment as a way to organize your time. For example, if you want to exercise more, sell your TV and use the money to buy a treadmill. That will make it much more likely you'll exercise at 6pm when you get home from work.
We know that relationships are important for any kind of development. How do you build and maintain your network?
I go to networking events in Nashville whenever possible. I also use LinkedIn to get connected to folks I'd like to get in touch with. I also use LinkedIn as a repository of connections. So if I meet someone at an event, I add a note to my LinkedIn request saying, "Great to connect at X!" That way if I forget how I know the person, I can always see a record of where we met.
Tell us about your mentoring relationships. What impact have these relationships had on your career and life?
I tried to get a couple influential mentors and was rejected multiple times. Getting the time of influential folks is difficult. They are busy. I started investing in people I had access to. First was the man who counseled me during the loss of our daughter, Ed Brinson. He helped me accept some hard truths about grief and impermanence. I've also been meeting with another Wake alum, Andrew Britt, once a week for the past year as I started Digital Detangler and he finished his PhD in History. Keeping each other accountable and setting goals has been invaluable on personal and professional levels.
What advice would you give to current Wake Forest students and/or young alumni who are interested in working in your industry?
Read long-form. Cultivate the ability to focus for hours at a time without interruption. That will allow you to out-pace your peers in a world of short attention spans.
What's next for your career? What future goals or plans are you pursuing?
Lots more speaking engagements. I'd like to have a TedX talk in 2019.
I have an invention I've started working on. I can't reveal too much, but it involves some physics I learned about at Wake, applied to smartphones.
Story published in September 2018. For current updates about Pete, visit his website.