Nick Gray (2004 BS in Business)
Founder of Museum Hack in New York, NY
Tell us about your current job role and employer. What are you currently working on?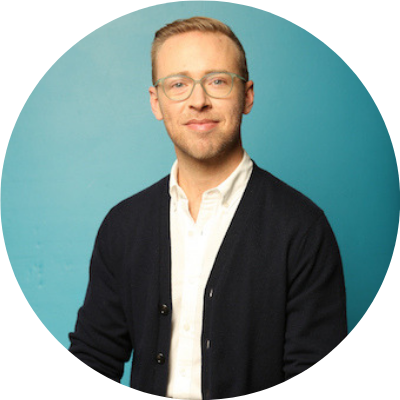 I am the Founder of Museum Hack, a company of renegade tour guides that leads non traditional small group tours at some of the best museums in America. I am also an investor and have been traveling a lot.
What key personal and/or career experiences led you to where you are today?
When I was a student at WFU, I started an internet company. I was lucky enough to meet several other students on campus who were entrepreneurs. My father is also an entrepreneur and growing up in that environment certainly helped my mindset.
What is the most challenging aspect of your job? How do you navigate that challenge?
I have never been very good at people management. Three years ago I hired a Staff Manager who was promoted to Chief of Staff and then became CEO. She is much more talented and skilled than I am at running a large business. I think I have done a good job of hiring people to do the things I am bad at.
What advice would you give to Wake Forest graduates about developing their personal life habits after college (finances, health, values, work/life balance)?
I like the quote by Jim Rohn that says "You are the average of the five people you spend the most time with." Surround yourself with those who inspire you.
We know that relationships are important for any kind of development. How do you build and maintain your network?
YES!!! The most interesting and unique thing that I do to maintain my network is run something that I call a "Friends Newsletter." I send out a monthly email with great articles I've found, product recommendations, and some pictures of me from social media.
I also host a lot of cocktail parties in Manhattan. These are a great way for me to see my friends and meet new people.
Tell us about your mentoring relationships. What impact have these relationships had on your career and life?
My father has been a great mentor to learn about entrepreneurship. I'm also lucky to have a great group of friends who are successful business owners. They all challenge me and inspire me to work harder and think bigger.
What advice would you give to current Wake Forest students and/or young alumni who are interested in working in your industry?
If you're considering starting your own business, keep in mind a few things. Build a product or service that you and your friends would pay for. Whenever possible, don't go into debt or raise investor capital. Start your business on nights and weekends. Take a job – any job – so that you don't have to take outside investments. Save money, and work on your business in your free time on nights and weekends. When you have enough customers and you're making money, only then should you consider your business ready to launch and quit your job to work on it full-time.
What's next for your career? What future goals or plans are you pursuing?
I'm not sure yet! After two successful exits, and with Museum Hack growing to more cities with our company team building offerings, I'm not in a rush to figure out what's next. I am looking at various investments and also enjoying world travel and living in New York City.
Story published in July 2019. For current updates about Nick, visit his website.