Molly Koernke (BA 2006, Communications)
Head of SMB Marketing at Insight in Scottsdale, AZ
Describe your current work role.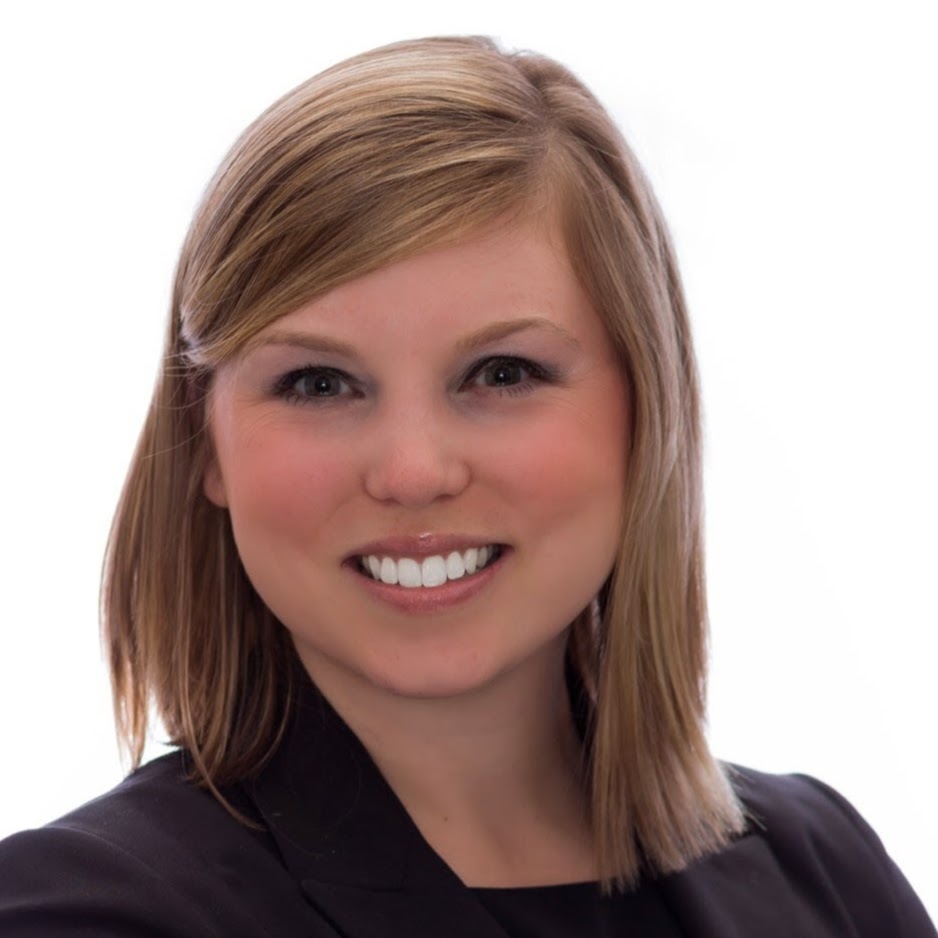 I'm a marketer who leads a team that's focused on growing the small and medium businesses segment at Insight, a Fortune 500 company that's based in Tempe, AZ. Insight is on a mission to help businesses of all sizes run smarter with the right technology.
So what does marketing mean, exactly? Well, decades of bad marketing have given Urban Dictionary the opportunity to have a little fun. They define marketing as "Origin unknown. Purpose unknown. States the obvious, accepts all the credit, rejects all the blame."
Ha! All kidding aside, the better definition of marketing is "Getting someone who has a need, to know, like, and trust you." People don't buy things from brands they distrust or dislike. Naturally, I spend a lot of time and energy building trust. My team's responsibilities include leading the go-to-market strategy, lead and demand generation, digital marketing, content generation, external communications, and all related marketing campaigns.
I'm responsible for properly spending a seven-figure budget (no pressure), and am held accountable for the results. Fueling the growth of Insight's current and future customer bases is my top priority.
List any additional work experiences you've had since graduating from Wake Forest, in addition to your current employment.
After graduating from Wake in 2006, I moved to New York City on a whim, with the rather naïve thought that I could change the world and immediately become a CEO. Reality eventually set in, and I quickly changed my path after a few months of New York City fun.
I packed my bags and took a job at a boutique consulting firm in Michigan, where I gained valuable hands-on marketing experience. After a couple years, I realized that I needed an MBA in order to have the type of long-term career I wanted in marketing.
I graduated from Michigan State University's full-time MBA program in 2010. Shortly after, Dell recruited me for a brand management role. I spent four great years at Dell – helping to see the company through its historical privatization – before moving on to a bigger and better opportunity at medium-sized software company in late 2014. Insight recruited me in early 2016, and I haven't looked back since!
Describe an interesting project that you've worked on recently. What did it involve and what was the impact?
Digital is everything right now, especially in the business-to-business space. Nearly 80% of small to medium business owners research online before they even pick up the phone (if they even pick up the phone)!
This means that my team and I have to do everything we can to show up when our target audience searches for anything technology related. They say if you want to hide something to put it on page two of Google. One important project I've led recently is to make sure Insight shows up on page one of Google for critical technology areas like data center, software, cloud and mobility.
Getting a page one ranking is known as SEO (Search Engine Optimization) in the marketing world. To improve SEO, my team rolled out an extensive plan to research what keywords were driving traffic to our website. We identified where we ranked and where we didn't as well as what content we needed. We then developed a six-month editorial roadmap that included assessing what tools we needed to succeed. Finally, we created a roadmap for how the entire marketing department could work collaboratively to drive the best results.
How did Wake Forest prepare you for the world of work?
I fully embraced the Wake Forest "work hard, play hard" culture – and learned that I'm happiest with the right balance of work and play. When people ask about my Wake experience, I let them know that I've met some of the smartest people I've known while studying there. Being surrounded by 4,000+ type-A, success-driven students motivated me to always want more and to keep pushing myself to do better professionally. As Edmond Lee said, "Surround yourself with the dreamers and the doers." Well, Wake has plenty of those.
What advice would you give to current Wake Forest students and/or young alumni who are about to start their first professional full-time job?
Say "yes" more than you say "no." You'll be surprised at where some of the "yes's" take you throughout your career.
Hand-written thank you notes never go out of style. In fact, they've opened up a lot of doors for me.
Rejection is inevitable – get comfortable with it as quickly as possible. Remember, you only need one "yes." The pain of any "no" will quickly fade with a single "yes."
What do you know now that you wish you had known about being a working professional?
That my career path would be full of plenty of ups and downs – and to take the good with the bad and always keep working towards my goals. Many times throughout my career, I felt unsure about my next move or next step. But more often than not, those moments of hesitation led to some of the best career opportunities.
Please include any additional comments, stories, or information that you would like us to have.
In my spare time, I'm working on my first novel. Without giving too much away, it chronicles the rather humorous experiences of my main character, Jane, from freshman year of college through to her early thirties. From interesting fraternity parties to forgettable bosses, Jane never shies away from saying what's on her mind. Phone calls home to mother help ease the pain as well.
The goal is to complete the book this year. I'm also hoping to make one of my favorite authors and Wake Forest alumna, Emily Giffin, proud.