Meredith Bragg (BA 2014 in Political Science & Minor in Entrepreneurship & Social Enterprise )
Account Executive Global Sales at Dow Jones in New York, NY
Tell us about your current job role/employer and what you're currently working on.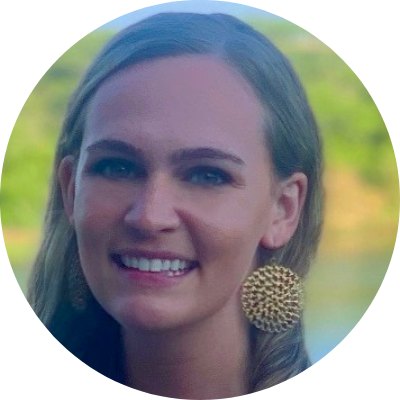 I'm an Account Executive at Dow Jones. I manage a $3 million+ book of business consisting of international Fortune 500 and Fortune 1000 corporations in energy, retail, financial, professional services, legal and technology industries. I grew my book of business by over $900,000 in my first year at Dow Jones. I focused on bringing relationships from my previous sales career into Dow Jones through referrals and made a conscious effort to connect with all current clients in the book of business I was given. That meant weekly phone calls, follow up emails, time in person and on the phone, to ensure all tenured clients were comfortable with me as their new Account Executive. I lead with relationships. No client wants to do business with someone that is a "virtual name" or face; they want to know the person you are and ensure that you understand them as a person and their business. That is the foundation of all successful business partnerships. Because of this, I was able to exceed my quota in the first year by 250% for new business and my retaining business quota by 110%. I was the #1 seller on our team and awarded "Global Sales Rookie of the Year" internationally  as a first year seller at Dow Jones.
What personal and/or career experiences did you have prior to landing your current job and leading to where you are now?
My career was not linear in the least bit. I always wanted to work in NYC, and had zero connections as I grew up in MD. I interned in the city at Conde Nast and I fell in love with the city. When I graduated in 2014, there weren't any open positions in the department where I interned previously, so I took a job at a recruiting agency. It wasn't my calling, but it paid the bills. Networking is everything! I kept up with those who I worked closely with at Conde Nast, and after 9 months at the recruiting agency, Conde Nast reached out to me with a Managerial position in Sales & Marketing. I certainly cut my teeth in this role, both in the politics of corporate America and performance metrics. While I found marketing interesting, I realized sales was my calling. I joined a new start up, and sold events for Bloomberg for almost 2 years before moving on to Data Sales at Dow Jones.
The biggest takeaway from my career transitions: your personal network is everything! I got my first internship and ultimately the job at Conde Nast (Golf Digest) because of a Wake Forest alumna that was three years my senior and is still a dear friend (Trish Gillis '11). She helped me navigate the NYC job market and acted as a mentor in the process. From then on, I never forgot the power of relationships and navigated each career move the same way. People who know you from a personal level can propel your career in unexpected ways. I still have made it a mission to not lose touch with those who I reported to and worked closely with.
What was the most challenging aspect of your first "real world job" and what did you learn from it?
Wow! What an understatement! Moving from MD to NC to NYC was an eye opener; cut throat doesn't even begin to describe it. I learned that unlike in a classroom, nothing is linear. There's no syllabus, no "if you read these pages and write this paper, you'll get an A". I was always an overachieving student, but the real world isn't structured that way. I realized early on that at the end of the day your performance, the numbers you put down on paper (in my realm of sales, of course) and your integrity pays off in the long run. Your character in the worst and best of situations defines yourself as a person and professional. Wake Forest breeds people of character; in NYC there are many people who lack character. Maintaining your Wake Forest values in a rat-race corporate environment naturally makes yourself stand out.
What advice would you give to new Wake Forest graduates about developing their personal life habits after college?
Living in New York City, in particular, makes it hard to find a "healthy balance" in my opinion. It is a city created by over-achievers. Much like Wake Forest, but without the great climate and outdoor space! There's an "always working" mentality that is omnipresent. The key to not burning out and doing your absolute best is being able to disconnect at some point every day. This lesson took me a while to realize. Personally, I carve out 1 hour a day minimum for an outdoor walk or run, a cocktail hour or dinner with a friend or an organized activity like the book club I recently started with 14 friends who were a hodge-podge of friend groups. Finances are crucial here – the exorbitant cost of living is brutal; especially for your first year out of college. My best advice is: don't take Ubers during weekdays; take the Subway. Don't order Seamless; learn to cook. These are things you'll hear from your parents (I know), but I wish I had listened to this advice my first year and saved even more, because it adds up in the end.
How have you made personal and professional relationships in your city, company, or community?
I find it's easy to make acquaintances but difficult to forge true friends in New York. I was fortunate enough to live with a fellow Wake Forest alum for a few years when I first moved to the city (Mary-Kate Miller '14) and created my own network of friends from the various companies I worked with and mutual friends along the way. In fact, two of my best friends to date, are women I met in a NYC bar…when we were both waiting for the rest of our individual friend groups to arrive. Here we are 6 years later and still friends! Best advice is to put yourself out there, always be willing to branch out of your "immediate bubble" because you never know who you'll meet. NYC is the perfect environment for offering those opportunities. Additionally, as mentioned, I realized I had so many fantastic friends who were in their own "individual friend groups" I decided to start a book club and intermingle the different groups which was the best decision!
What advice would you give to current Wake Forest students and/or young alumni who are about to start their first professional job?
Your first job doesn't have to be your forever job, in fact, with our generation it most likely won't be. I took a job to get me to NYC with intentions of moving on to find my dream job. It took a while, but the more you build your personal network, the more it will benefit you. The people you meet every step of the way can help you find the best corporate environment for your own individual success. Remember, nothing is handed to you – you have all the opportunity in the world if you keep pushing. Bottom line: never settle, keep asking "why?" and "what if?" Whether it's a promotion, better accounts, more responsibility, ask for it. The worst thing someone can say is no. Then you just pivot! 🙂
What are your future career goals or plans? How are you being intentional about working towards them?
After exceeding my quota this year by over 250% and landing the largest deal of our team during COVID-19, I'm more invigorated than ever. I will continue to grow my book of business, pursue leadership opportunities and further my path towards management. My goal is to be a Sales Director at Dow Jones, which will provide more female leaders in the workspace. I've expressed my goals to upper-level management, and their support will allow me to act on my goal and continue to perform in my everyday sales role while mentoring new hires. If I didn't have mentors in my past sales role to teach me the best methods of overcoming adversity, I wouldn't be where I am now. I genuinely enjoy paying it forward.
Story published in October 2020. For current updates about Meredith, visit her LinkedIn page.