Melvin Scales (BA 1976 in History)
Executive Vice President at Meridian Resources, Inc. in Winston-Salem, NC
Tell us about your current job role and employer. What are you currently working on?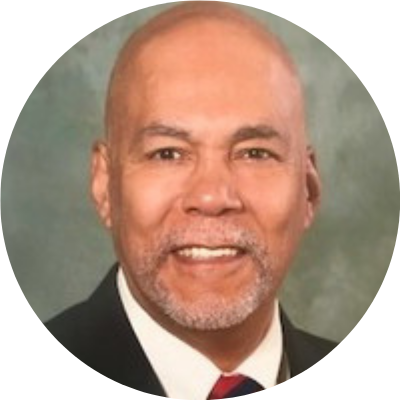 As EVP of Meridian Resources, a national talent management consulting firm with a focus on career management, executive coaching and outplacement, I am responsible for our leading our corporate strategy and all new ventures as well as overseeing our University Solutions division which provides career management services to select colleges and universities. Currently I am working on launching two new initiatives wherein Meridian provides all career management services for students for a private liberal arts college and the graduate business school for a leading state institution in Utah.
What key personal and/or career experiences led you to where you are today?
Like many individuals who have worked in business, downsizing is a way of life. As a result of that event, I was introduced to the world of career management consulting through my transition coach, Ron Grant, who remains both a close friend and mentor to this day. Because of him, I changed careers to become a career transition coach and a few years later led the global career transition practice for the world's largest provider of those services, Right Management.
What is the most challenging aspect of your job? How do you navigate that challenge?
The greatest challenge of my job as EVP of Meridian is to understand that many of the solutions on which we are developing and introducing to the market are sometimes years ahead of the current practices by prospective client organizations. Providing the rationale and securing agreements with these organizations to be willing to experiment with solutions that have a degree of risk is difficult but we are finding that leaders with a true vision for what is possible are the best prospective clients with whom we can partner.
What advice would you give to Wake Forest graduates about developing their personal life habits after college (finances, health, values, work/life balance)?
The best advice I can give to Wake Forest graduates is to understand that nothing beats the willingness to sacrifice, work hard and be willing to give more than what is required in the career and in life. Also, be as financially literate as one can possibly be and continue to learn through additional formal education. Finally, understand that we are all here to leave the world and the human condition better than when we found it.
We know that relationships are important for any kind of development. How do you build and maintain your network?
I constantly re-connect with former colleagues and friends by sharing updates and asking them how they are doing at present and how could I be of help to them if they are having a problem of any kind. It is not important to build a network…anyone can do that. But not everyone can build true relationships.
Tell us about your mentoring relationships. What impact have these relationships had on your career and life?
I have already mentioned Ron Grant as one mentor. The other mentor was Jack Ward who was VP of Marketing at L'eggs Products when I was a part of the brand management team. Although extremely busy, Jack always took the time to answer questions that I shared with him. And there were many because my background was not business or marketing for that matter. Because of Jack I was able to become, some years later, General Manager of Meldrum, Fewsmith and Arocom which was Ohio's largest advertising, promotion and public relations firm.
What advice would you give to current Wake Forest students and/or young alumni who are interested in working in your industry?
For those students and young alumni interested in the field of talent management consulting, it is important that you learn as much as you can about what truly motivates individuals to be engaged in their chosen profession. Be a "people engineer" to find ways to connect with who they are and what they aspire to be. Great talent management consultants have this "gift" and it is available to anyone no matter what they studied in school or what they focus on professionally.
What's next for your career? What future goals or plans are you pursuing?
First, I don't believe that I will ever retire because I enjoy the work of helping people reach their professional potential and goals. However, I may explore bringing my experiences in the business and academia spaces to a college and university to lead or establish their career services organization while also lecturing on business and leadership ethics.
Story published in June 2019. For current updates about Melvin, visit his LinkedIn page.