Mattie DelVecchio (BS 2014 in Business & Enterprise Management, with Italian Language)
Marketing Manager at Amazon (Contractor), DC Metro Area
Tell us about your current job role/employer and what you're currently working on.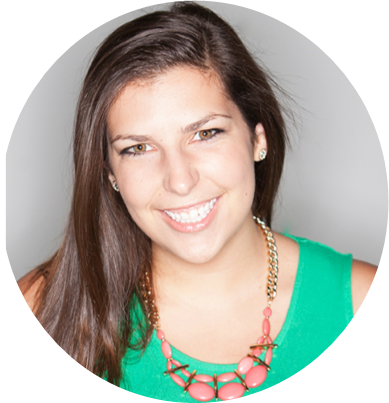 I currently work as a contractor for Amazon. I am in their Workforce Services division working mostly in recruitment marketing. My role is to reimagine how we are marketing to potential new hires to work at Amazon across varying areas of the company.
What personal and/or career experiences did you have prior to landing your current job and leading to where you are now?
To put it bluntly, I was a COVID layoff from my previous job at Hilton, which I loved. I was unemployed for roughly a year where I was freelancing and volunteering while job searching. It was one of the most stressful times I've encountered during my professional career. I had found my footing at Hilton and enjoyed the company a lot so losing that position was tough. Throw in a global pandemic and the uncertainty of the job market and it was a trying time. That being said, I kept looking and broadened my search beyond traditional full-time roles and found this contractor role with Amazon.
What was the most challenging aspect of your first "real world job" and what did you learn from it?
Learning to stand up for myself and what I know is right was challenging. It can be scary to go against the grain, but I learned that it is so important to maintain your integrity and stand up for what you know to be right. I wasn't expecting to question things at such a level in my first job but it has shaped who I am today.
What advice would you give to new Wake Forest graduates about developing their personal life habits after college?
1. Create a budget and try your best to stick to it (but don't be afraid to treat yourself now and again).
2. If your company has a 401K, invest in it. I didn't for my first few years after school and I don't recommend that (plus if your company matches, that is free money!)
3. Keep your hobbies or find new ones. You'll want to do things outside of work to relieve stress and get out of your head. It's also a great way to meet new people.
4. Know what is important to you in life (job, family, free time, travel, etc) and figure out what you're willing to trade-off to focus on those things that are important.
How have you made personal and professional relationships in your city, company, or community?
I'm not not going to lie, it was tough for me to make personal relationships when I first moved up to the DC area. I'm fairly introverted and I was the youngest person on my team by a good 10 years. I eventually found a fantastic gym where I have been able to build friendships and I've gotten back into dance classes which have both helped to develop those personal relationships. Professionally things were a bit easier for me. I had a great boss who is well connected and he introduced me to his colleagues who in turn introduced me to more people. I also recommend getting involved with a Wake community near you! Great way to meet alums and network with people you already have at least one thing in common with.
Have you been mentored by anyone at Wake Forest or in your professional life? If so, what impact has that relationship had on you?
I've had two mentors from my time at Wake Forest who I still go to today to talk through work, life, and large decisions. Holly Brower and John Ceneviva were two professors who took me under their wing while I was a student and I have been able to grow and develop so much by having them both as sounding boards. Professionally, I have found a sponsor in my former boss at Hilton, he's someone who I know will speak up on my behalf when I'm not in the room. I've learned how important it is to both have mentors and sponsors in my corner.
What advice would you give to current Wake Forest students and/or young alumni who are about to start their first professional job?
Stay true to yourself and your values. No job is worth losing who you are or what is important to you. I fully believe ambition is important but so are your family, friends, and health. Also, no job is too small (or big) for you to do. People notice when you take the time to help others and do something that may not be in your job description.
What are your future career goals or plans? How are you being intentional about working towards them?
Looking far into the future, I'd love to be a CMO…one day. For now, I'm making sure that I when I look to change jobs, I do so in a strategic way, to ensure I am gaining new experiences and a different perspective. I am also actively building my network and making sure that those in my network know my skills, passion, and work ethic. I'm also committed to continuously learning. I love to read about great leaders and what new things are happening in the marketing and business world to keep my mind and perspective fresh.
Story updated in October 2021. For current updates about Mattie, visit her LinkedIn page.