Markecia Koulesser (BA 2015 in Anthropology)
Museum Experience Associate and Collections and Archives Intern at Bechtler Museum of Modern Art in Charlotte, NC
Describe your current job role.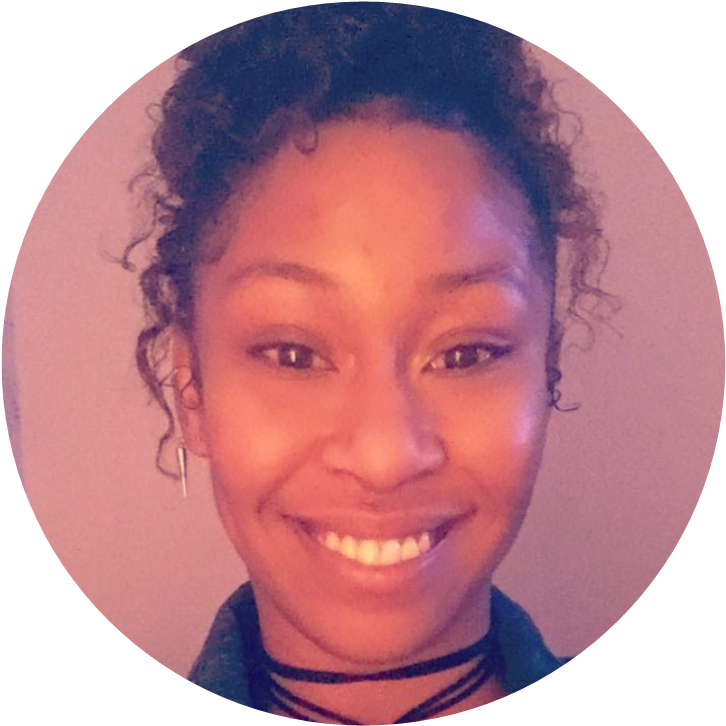 In my current role, I serve as the first line of contact for the museum. When guests arrive, I greet and inform them of museum events. Additionally, I serve a vital role as a gallery attendant, facilitating conversation on the pieces of the collection, both in house and on exhibit. I help put the gallery's pieces into context for visitors so they can better understand the exhibit, the Bechtler family, their collecting styles, artist's backgrounds and forms of media. In addition to my primary role, I also help run museum events, geared towards community enrichment. These events vary from secluded Music and Museum events, to more public, family oriented events such as Bechtler by Night.
List any additional work experiences you've had since graduating from Wake Forest, in addition to your current employment.
Immediately after graduation, I landed a position at the Central Piedmont Community College Harris Campus Library, working as a library technical assistant, walking students through their academic research. It offered me an opportunity to sharpen my research skills and remain active in the academic environment, even after I had graduated. Prior to graduation, my museum experience was limited to working in collections management, as an intern at the Museum of Anthropology in Collections. I began working in Special Collections Archive my last semester of college and learned that my real interest lies in the history of things, specifically organizations and institutions. Essentially, I like to recreate the (Hi)story. I chose museums because I love the way museums facilitate learning. Museums create a self-taught experience. All of the information is there, but how you take it in and process and perceive it makes all the difference.
How did Wake Forest prepare you for the world of work?
Wake Forest has done an excellent job in preparing me for the world of work. From the resources available, to the people there to help you, Wake Forest has created a center for complete development, both personal and professional. I can honestly say that my major and minors have set me up perfectly for the work ahead. My anthropology major peaked my interest in museum work, sharpened my critical thinking skills, and honed my research skills. My minors in history and cultural resource preservation allow me to properly interpret pieces, place objects into historical context and discuss them with guests, all while honing in on my skills in preservation and conservation. Throughout my journey to this point, Wake Forest has offered me countless opportunities to succeed, from forums on finances to scheduling mock interviews. The career counselors, professors and other academic staff work so hard and really extend themselves for the benefit of their students, which is admirable and adds fuel to the flame of success.
Describe an interesting project that you've worked on recently. What did it involve and what was the impact?
My work in collections and archives affords me the opportunity to work on a plethora of projects. One of my new projects will be to organize, catalog, and digitize the entire museum library and archive. I am really looking forward to it! In addition, I cannot wait to see what projects will stem from working in collections alongside the collections manager, curator and exhibition team in coordinating our next exhibit.
What advice would you give to current Wake Forest students and/or young alumni who are about to start their first professional full-time job?
To current students at Wake Forest University, please, please, please take advantage of the opportunities Wake has to offer! Sure, you're not going to be able to make everything, and in many cases, you may not need to make everything, BUT it is important that you know what resources are there for you. And DO NOT hesitate to stop by the Office of Personal and Career Development! Ask questions, even the silly ones and develop a relationship with the staff. For those who have already graduated, don't count anything out. You never know where your experiences will take you. I wanted to work in a museum; but in my first year, I got a research job in a library setting. I used that to my advantage. After having only been with the institution for three months, I play a key role in the development of the Bechtler Museum of Modern Art's Library and Archive. Take in every experience, because every experience has value.
What do you know now that you wish you had known about being a working professional?
I've learned that professional development doesn't have to equate to stress or settling for less. Prior to graduation, I stressed constantly about getting the dream job after college. I thought that if I didn't get that dream job, I would be settling. I put in applications for jobs every day to remain active in my search. It took some time before I realized that I was more focused on completing an application than actually landing the position. I now know these things certainly don't happen overnight. It takes time, patience, and focus.
Have you been mentored by anyone in your professional field since entering the workforce? If so, what impact has that had on you?
I cannot say I have been mentored by someone in my field since graduating, but I have been mentored by the career counseling staff, as both a student and employee. The career coaches in the Office of Personal and Career Development are the reason I am where I am today. I've also been impacting by my fellow students and alumni. As weird as this may sound, they have also mentored me in a way. To be in an environment with like-minded individuals who are striving for greatness just as you are, is a mentoring experience in itself. And now we are out in the work place and know what it means to develop professionally and we help each other.
Please include any additional comments, stories, or information that you would like us to have.
Special thanks to Patrick Sullivan (OPCD), Amy Willard (OPCD), Stephanie Bennett (ZSR Library Special Collections), Thomas Frank (Depart. of History Chair), Ellen Miller (Biological Anthro. Professor) and Margaret Bender (Linguistic Anthro. Professor).
Story published in March 2017. For current updates about Markecia, visit her LinkedIn page.