Mark Covington, Jr. (2013 BA in Psychology)
Therapist at Aquila Recovery and PhD Student at The George Washington University in Washington, DC
Tell us about your current job role/employer and what you're currently working on.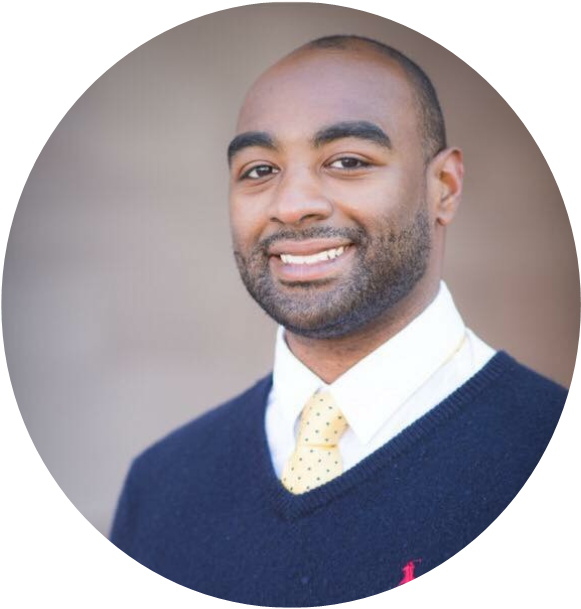 Currently I am working on my PhD at George Washington University in Counseling full time. Additionally, I am a therapist part-time while in school. I work with those who have issues with addictions to drugs and alcohol, depression, anxiety disorders, and identity issues.
What personal and/or career experiences did you have prior to landing your current job and leading to where you are now?
In my family life, I had always been surrounded by those in the helping professions – social workers, medical doctors, and ministers. So helping others has always been a value my family instilled. Career wise, I tried different things out after leaving school, such as marketing. During that year I did some soul searching about if this was the right path. I came to the realization that I wanted to take a more active role in helping people, and make a difference in the world by working with individuals who need to be empowered.
What was the most challenging aspect of your first "real world job" and what did you learn from it?
My first job was in a marketing role as an assistant coordinator. I learned that you need to find a role that "fits" you. Job "fit" can be described as how well you and your job responsibilities are meshing, and how well it suits you. I was in a position that did not suit my skills, talents, and desires at the time. I learned that I would need a job where I am feeling fulfilled, and where my skills were put to good use.
What advice would you give to new Wake Forest graduates about developing their personal life habits after college?
I would tell students to not be afraid to fail. Accept that things in life will be challenging, but it is all about how you handle it. Don't get down on yourself if that first job doesn't work out, or you get that rejection from a Graduate program. Keep going, find out what drives you, and what will keep you energized on some of those challenging days.
How have you made personal and professional relationships in your city, company, or community?
I have been really fortunate to work in the counseling field and academic field with so many leaders. I have been able to contribute to research on social relationships, and LGBT studies with renowned thought leaders in my profession. I have also been very fortunate through my employment to attend professional trainings in ethics, human development, and psychology. I have been fortunate to also be in the Capitol of The United States of America, where thought leaders gather. I developed a "yes man" approach to things, because you never know who you may run into here.
Have you been mentored by anyone at Wake Forest or in your professional life? If so, what impact has that relationship had on you?
I have had the honor of being mentored by several people during my time at Wake Forest and at GW. My advisor at Wake Forest, Dr. John Petrocelli, was instrumental in helping me make a decision to apply to graduate school. He was so supportive of me going forward in the field and I always felt comfortable with him. Associate Provost for Global Affairs and Kemper Professor of Business Kline Harrison was instrumental during my time in leadership with my fraternity, Theta Chi. He was our advisor, but I developed a relationship with him beyond graduation. He has been a system of support for me as I entered into academia. It has been wonderful to still be able to keep in contact with these men. They have inspired me so much.
What advice would you give to current Wake Forest students and/or young alumni who are about to start their first professional job?
Make sure you find a job that you will care deeply about. I am passionate, and I care deeply about mental health and the outcome of what I am doing. If your interests, passion, and values are not aligned it will be difficult, but keep pushing until you find something that does.
What are your future career goals or plans? How are you being intentional about working towards them?
I am working towards my PhD, so first would be to graduate! I would like to be in a position where I am teaching future mental health professionals, and while also continuing to work with clients. I am currently in my second year of my program and still finishing my course work. Luckily, my job is also pretty congruent content wise with what I do everyday. Its a great feeling to know that I am in the right field for me, and I feel good about my work everyday.
Story published in September 2017. For current updates about Mark, visit his LinkedIn page.