Lisa Northrop (2011 BA in Psychology)
Director of Community Relations at SECU Family House in Winston-Salem, NC
Tell us about your current job role/employer and what you're currently working on.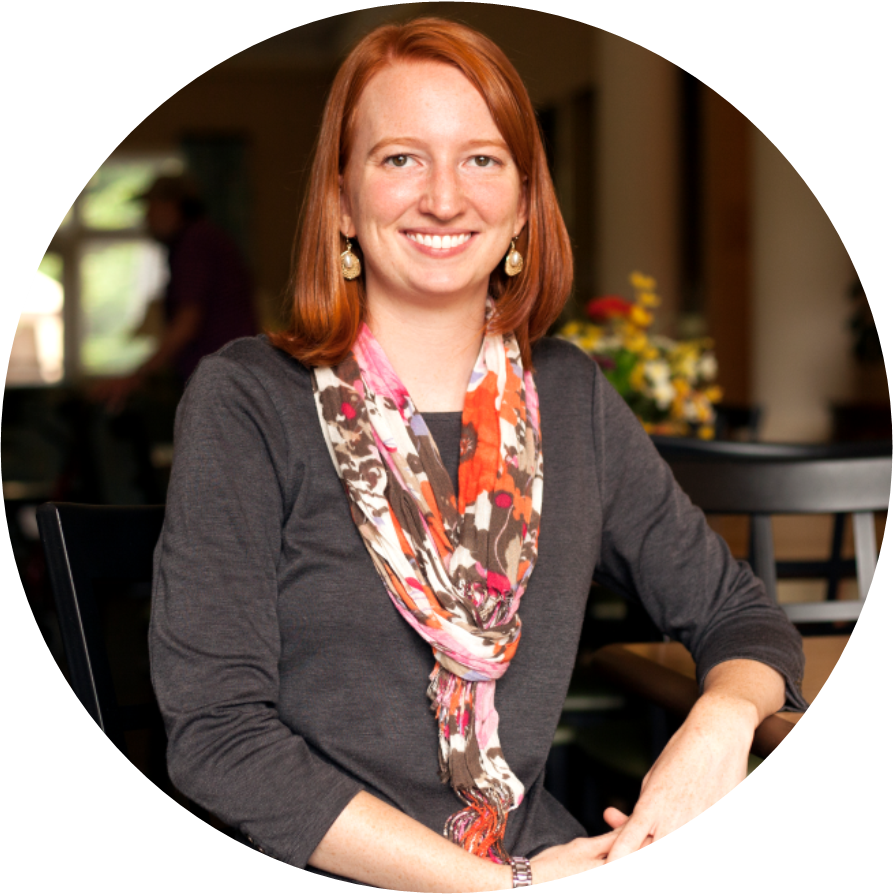 I'm the Director of Community Relations at a local hospital hospitality house. We provide affordable lodging in a caring environment for adult patients and their families who travel to Winston Salem for medical treatment. Essentially a non-profit hotel. Part of my job is to manage our 75 volunteers, and the other part is to manage the communications – website, emails, newsletters, etc. Also, as a non-profit, a key component in my job is fundraising! As the end of the year approaches, I'm currently finishing up a year end fundraising appeal letter, recruiting volunteers for our holiday fundraising initiative, and planning the digital components to our year end fundraising campaign.
What was the most challenging aspect of your first "real world job" and what did you learn from it?
Making new friends is difficult when you're not surrounded by people your age who are all heading toward the same goal. You also don't live together in a dorm anymore! I've learned to be intentional about developing these relationships – to have open, friendly body language, initiate activities, and take advantage of what my city has to offer. Not the easiest thing to do being an introvert, but worthwhile.
What advice would you give to new Wake Forest graduates about developing their personal life habits after college?
First of all, your company and workplace culture has a lot to do in setting the tone. Consider that as you are job searching. I'm lucky enough to work for an organization that encourages a healthy work/life balance so I don't feel guilty during "my" time. For me, routines work best, so joining a gym that had a set class schedule, and setting up my bank account to auto-draft money into savings were the first two things that I did. Start to explore hobbies and ways to de-stress now so know what to turn to when you get bored. Otherwise, you'll find yourself checking your work email (don't put it on your phone!) and working. Also, go ahead and start that retirement fund today!
How have you made personal and professional relationships in your city, company, or community?
I'm serving on the Board of Directors for two local non-profits, and I'm also a member of a couple of professional organizations (one for volunteer administrators and one for fundraising professionals). I've found other friends through various volunteer activities, my gym, and roommates. It truly is all about who you know!
What advice would you give to current Wake Forest students and/or young alumni who are about to start their first professional job?
Be a sponge and learn everything that you can and talk to everyone that you can. Don't think that anything is beneath you right now and have a good attitude in tackling the challenges and not-so-fun parts of the job…you never know when you might apply what you learn in the future.
What are your future career goals or plans? How are you being intentional about working towards them?
To be perfectly honest, I'm happy where I'm at in my career right now, so currently my future goals and plans are focused more on personal growth and wellness. I'm working on building intentional, strong relationships with family and friends and big financial steps, such as purchasing my house this past spring and navigating home ownership.
Story published in October 2017. For current updates about Lisa, visit her LinkedIn page.