Laura Jurotich (BA 2015 in History and Art History)
Assistant Manager of Member Programs at the High Museum of Art in Atlanta, GA
Describe your current job role.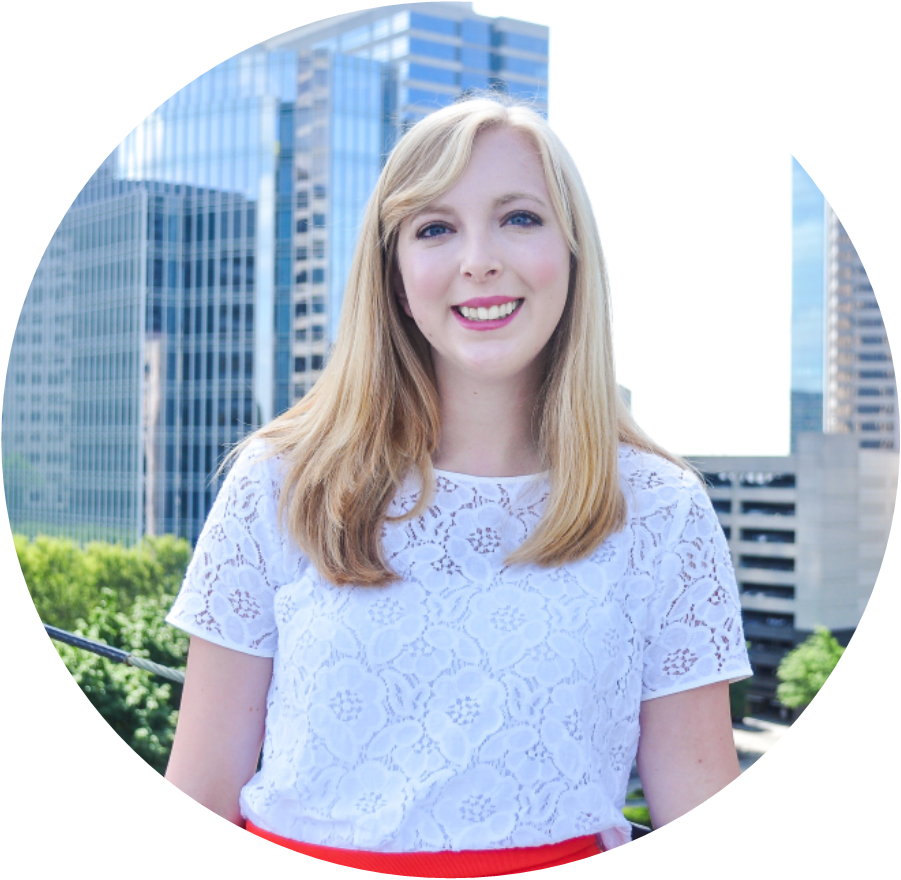 I began my work at the High Museum of Art two weeks after graduation as the Membership Assistant in the Development department. I assisted in managing all general High Museum member direct mail and email campaigns and communications, created new member initiatives like Membership Appreciation Month, and performed departmental administrative tasks.
I was recently promoted to the Assistant Manager of Member Programs. I now manage the Young Professionals membership level, which includes planning monthly social events and communications for our 500 households of 21-39 year olds. I also assist with all events, direct mail campaigns, and member communications for the Director's Circle and Circles membership groups, which are our two highest levels of annual membership. Events range from member previews for new exhibitions to cultivation events to acquire new members and everything in between. Direct mail campaigns include member acquisition, renewals, upgrades, and more.
How did Wake Forest prepare you for the world of work?
The rigorous academic curriculum paired with the breadth and depth of extracurricular involvement that challenges a Wake Forest student taught me how to work efficiently and effectively. It took a few months of working full time for me to fully accept that I did not have a pile of papers and readings to work through and that and that my nights and weekends actually are free (except for when I am working events). Learning how to stay on top of an intense curriculum prepared me to manage multiple projects, stay on task, and keep up to date on my email, amongst other communications.
Describe an interesting project that you've worked on recently. What did it involve and what was the impact?
I have been managing a targeted mailing campaign asking some of our lapsed Director's Circle members to rejoin the Museum and renew their membership. The campaign is comprised a series of letters: the first from our Director's Circle chair, the second from our current Board of Trustees chair, and the last from our Director of Development. I have been working with the Museum's editor to ensure that all letters follow the style guide, our database manager to pull the correct mailing lists and create source codes to track each letter, our graphics department to include a brochure of benefits and upcoming events for the respective levels, and with the signees to get the signed letters back in my hands. I received a renewal after sending out the first letter in the campaign; it was incredibly exciting to see how my work directly raised money for the Museum.
I have been working with an interdepartmental team of colleagues from Education, Public Programs, Guest Relations, and Marketing to plan a new monthly series aimed at Young Professionals called First Fridays. Every First Friday at the Museum, you can count on drinks, art making, a DJ or live music, and more. Our debut First Friday was in October, and we had "Thriller" flash mobs, haunted tours of the galleries by actors from Serenbe Playhouse, a well-known DJ, and mini-pumpkin decorating. We themed November's First Friday around the election with make-your-own campaign buttons, tote bags for "Inside the Perimeter" of Interstate 285 versus "Outside the Perimeter," a campaign poster photo booth, and a self-guided tour of politically-focused works of art with a "ballot" to vote for your favorite work of art. It's been extremely fun to brainstorm themes that make sense for each month, the types of activities guests would want to do, and more. I have gotten warm fuzzies at each event and felt so proud to have had a part in planning something that achieved its goal of bringing Young Professionals to an art museum on a Friday night. Over 1,000 patrons attended our first event!
What advice would you give to current Wake Forest students and/or young alumni who are about to start their first professional full-time job?
I would tell current Wake Forest students pursuing jobs in the arts to not worry so much about the job search until closer to the end of senior year. I spent way too much time applying for jobs in the fall semester when most arts institutions are looking for candidates who can begin work immediately. However, I would strongly suggest completing informational interviews with Wake alumni in your field early and often. I have found that Wake alumni are extremely generous with their time and advice, and they are excited to discuss their careers and help you find your path.
I would also advise this group to keep your options open. I never thought that I would want to get into Development; I always envisioned myself in museum education or interpretation. However, my time at the High has shown me that my skill set and interests align well with Development work. Taking the Membership Assistant job felt right in my gut, and I am simply following the path that has been unfolding before me.
What do you know now that you wish you had known about being a working professional?
I wish I had known how rewarding the working world can be. I feel like there is a culture of fearing graduation and entering "the real world," and while leaving the Wake Forest bubble was definitely scary, I am truly enjoying the working world.
Please include any additional comments, stories, or information that you would like us to have.
I love that I sit a few hundred feet away from the Southeast's finest art collection. Whenever I need a break from my cube, I'll walk through the galleries to reset myself and wonder at the incredible beauty housed in our walls. I also get to continue my art education through curator-led staff tours of new exhibitions, attending talks, and being immersed in a community that recognizes art's inherent value.
Story published in March 2017. For current updates about Laura, visit her LinkedIn Page.