Kristin Eberman (2009 BA in Sociology, Minor in International Studies)
Marketing and Communications Manager at CISaustralia in Seattle, WA
Tell us about your current job role/employer and what you're currently working on.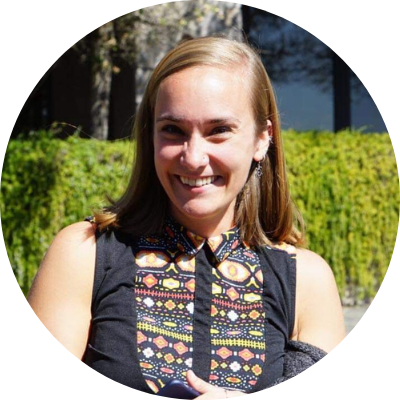 I work for a study abroad organization that's based in Australia who provides short-term study, intern and volunteer programs to Australian university students for academic credit. We offer 70+ programs to 30+ destinations around the world. I started out as an intern there in January 2016 while living in Australia for about 16 months. At first, I helped the Admissions and Customized Programs teams, but when I moved back to the US in mid-2017, I was offered a permanent part-time position managing their Marketing and Communications. With Covid-19, we have had to scale back and, of course, our overseas programs are all currently on hold. We have pivoted to launch a Virtual Internship program in the USA and a few other countries, where we match students with companies in a remote, project-based placement for 4-12 weeks. I am currently overseeing all the students who are interning with US-based companies in addition to my MarComms role.
What personal and/or career experiences did you have prior to landing your current job and leading to where you are now?
When I graduated Wake Forest in 2009, all I wanted to do was travel and work internationally but wasn't sure how to make that happen. After graduation, I moved back to my hometown of Portland, OR to work for a year with AmeriCorps as a math tutor at a middle school while I figured out my next steps. This is where I fell in love with education and working with students, but knew I didn't want to be a teacher. I had studied abroad twice in high school (France and Ghana), spent a semester in Prague while at WFU, and participated twice on Wake's service-learning trip to Russia, but it hadn't occurred to me until after I graduated that study abroad was a career path I could pursue. After my year with AmeriCorps, I went to SIT Graduate Institute for a Master's in International Education to enter the study abroad field professionally. The practicum phase of my master's degree was spent as a Youth Development Peace Corps Volunteer in Morocco. While in Morocco, I landed a dream internship at Harlaxton College (University of Evansville's study abroad campus located in England) working in the Student Development Office for a semester. That role led me to work as the Dean of Student Development for two additional years. I was always interested in going to Australia and found the internship position at CISaustralia during my final year at Harlaxton. I knew it was taking a step down professionally, but was a great opportunity to spend some time in Australia while still working in the study abroad field, so I took the position. This has led to almost 5 amazing years with the company and significant professional growth.
What was the most challenging aspect of your first "real world job" and what did you learn from it?
When I was hired as Dean of Student Development at Harlaxton College after just one semester of working there as an intern, I was in shock. I had a close relationship with the principal and he asked me to apply for the position, but I didn't think I would actually get hired with (what felt like to me) such little professional experience. I was so nervous greeting that first semester of students as Dean and questioning if they would take me seriously being so young. Part of my role was disciplining students which I had never done before. I remember the first time I had to call a student into my office and I was so nervous about what I would say. The student came in and immediately I could see him shaking, also being so nervous and apologetic for his behavior. It was that moment where I realized my age didn't matter to these students. They respected me for my role and how I treated them fairly. Developing closer relationships to the faculty, staff and students the first couple months, and seeing how they all believed in me, gave me so much confidence and belief that I was capable of this leadership role.
What advice would you give to new Wake Forest graduates about developing their personal life habits after college?
Working internationally in 4 countries on 4 continents, I have learned a lot about work-life balance and the differences in working culture between the US and other countries where I have spent my time. Early on, I thought I was supposed to work all the time and believed I had to finish tasks as soon as they were given to me. I spent hours working on nights and weekends, with much of that work going unnoticed and uncompensated. My time in England and Australia definitely helped shift my focus to finding a healthier balance and setting better boundaries between work and personal life. I feel so grateful that I love the work that I do, and I also feel so fortunate to have had amazing supervisors and mentors that have encouraged me to spend time doing the things I love and with the people I care about outside of work. Having this balance has led me to feel more fulfilled and happy as a person overall, and be a more productive and happy worker as well.
How have you made personal and professional relationships in your city, company, or community?
I have been working remotely since 2017, which definitely presents a challenge in meeting people in the community. Having a social outlet is extremely important for my well being when I spend most of the day working at home by myself. Most of my personal relationships are friends I've known since high school, college and graduate school who also live in Seattle. I have also attended a couple of the Wake Forest alumni events in Portland and Seattle which has been a fun way to connect with other Deacons.
What advice would you give to current Wake Forest students and/or young alumni who are about to start their first professional job?
Make time for a healthy work-life balance. If you are in a new city, take advantage of Wake Forest's Alumni Office to connect with other Deacs in the area and attend networking events. Having a positive social outlet and personal life outside of work will contribute so much to being fulfilled in both your profession and in life as a whole. Do what makes you happy and be intentional about the companies you work for that align with your values.
What are your future career goals or plans? How are you being intentional about working towards them?
It's a volatile time for the study abroad world with the current pandemic. The company I work for, and so many others I know of, are in a state of survival mode right now. Some big names in the industry have had to shut down the past couple months which is so heartbreaking to see. There is a shift to virtual programming for universities and study abroad providers and some of these measures could be here to stay long into the future. I have always had an interest in technology and am currently teaching myself some coding. Whether my company survives or not, I hope to develop some software and full-stack development skills that I can take into future roles. These are skills that can be useful in any industry, and something I hope to be able to use in the international education field that I am so passionate about.
Story published in September 2020. For current updates about Kristin, visit her LinkedIn page.