Kevin Smith (2012 BA in English and Political Science)
Corporate Associate at Goodwin Procter LLP in Boston, MA
Tell us about your current job role/employer and what you're currently working on.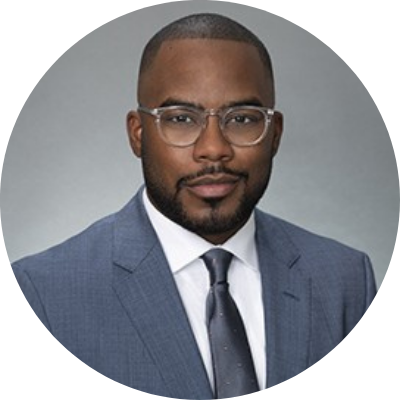 I am a Private Equity and M&A associate at Goodwin, a global 50 law firm based in Boston. My practice focuses on mergers, acquisitions, and private equity and venture capital. I advise clients on transactions across a range of industries, including technology, life sciences, healthcare, and manufacturing.
What personal and/or career experiences did you have prior to landing your current job and leading to where you are now?
Prior to law school, I worked in nonprofit development. My career began at Wake in the Office of Advancement as an alumni giving fellow. When I moved to Boston, I was eventually bitten by the tech bug and joined the business development department at an emerging cyber security company.
What was the most challenging aspect of your first "real world job" and what did you learn from it?
My first job provided me the best of both worlds: exposure to real professional challenges while also remaining tethered to the support system and wealth of resources at Wake Forest. Making the case for why to support Wake Forest came naturally but as one might imagine, making direct asks for money was a bit intimidating. I learned that focusing on forging the interpersonal connections eventually makes the ask become a more organic aspect of the conversation and I believe that this lesson is generally applicable.
What advice would you give to new Wake Forest graduates about developing their personal life habits after college?
Stay connected and interested in what your classmates and peers are doing, be supportive of their endeavors but never get caught up in comparing experiences. I ran on the varsity track team at Wake so I often revert to cliché phrases from the sport — one I truly stand by is "run your own race".
Have you been mentored by anyone at Wake Forest or in your professional life? If so, what impact has that relationship had on you?
There are far too many people to name but I would be remiss to not give a special shoutout to my mentor and friend Professor Beth Hopkins. As a trailblazer both within our alumni community and the legal community more broadly, I can always rely on her for sound advice and support. The last time I was on campus was this January to join her and others in commemorating the 50-year anniversary of the integration of women's residence halls at Wake Forest. My heart is still full from that experience.
What advice would you give to current Wake Forest students and/or young alumni who are about to start their first professional job?
In your field of choice, there will likely be a playbook written for you that is linear, tried and true. Feel free to modify that playbook or completely rewrite it. In fact, the most selective graduate and professional schools and employers covet candidates with non-traditional backgrounds and experiences. I went to law school with art historians, teachers, veterans, chefs and even a golf-course designer. Each brought something special to the classroom.
What are your future career goals or plans? How are you being intentional about working towards them?
I am passionate about leveraging the law to facilitate radical innovation and economic growth within underrepresented communities. Corporate law is probably not the first discipline that comes to mind when thinking about effecting social change but I am confident that by honing my craft, I will become a greater advocate and catalyst in my community and open doors for others to do the same.
Story published in November 2020. For current updates about Kevin, visit his LinkedIn page.