Kevin Felder (2000 BA in Communications)
Station Manager at Millennial FM 95.9 (Glory Communications, Inc.) in Columbia, South Carolina
Tell us about your current job role and employer. What are you currently working on?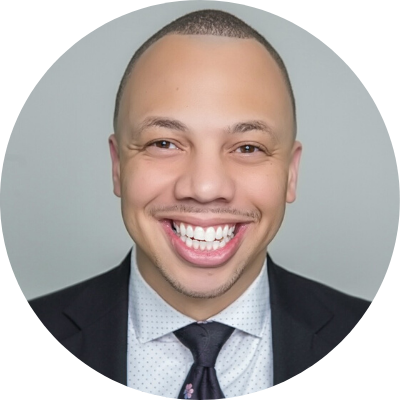 I am the station manager at Millennial FM 95.9, a 24-hour Christian hip-hop, Christian pop, and Urban Inspirational FM radio station in Columbia, South Carolina. This is a fairly rare radio format, where we play artists like Lecrae, Andy Mineo, Hillsong Young & Free, Jonathan McReynolds, and more. We are blessed to be in our third year of operation, and are continuing to expand our reach in the community and beyond.
I am also Christian rap recording artist and songwriter Big Redd. My most recent song—Running Back to You (featuring Fred Hammond)—debuted at #22 on the Billboard Gospel Digital Songs Chart and had several weeks of success on the Billboard/Nielsen BDS Gospel radio charts. I also just co-wrote and performed in the television campaign for non-profit organization Historic Columbia's 41st Annual Jubilee Festival.
What personal and/or career experiences did you have prior to landing your current job and leading to where you are now?
I am proud to say that relationships and experiences at Wake Forest University paved the way for my career. As an undergrad, I changed majors mid-stream to Communication. In what became a milestone in my life, Dr. Ananda Mitra said in class one day that if we could master communicating with people—first finding common ground with them, then speaking their language through a lens of understanding—we could be limitless in life. Those passing words sparked a fire in me, and proved to chart a course for both my career and life aspirations.
Shortly after, a gentleman (who worked in The Pit and I only remember by his nickname Jay Bird), knew that I had a love for Gospel music. In conversation one day, he invited me to come sit in on his weekend Gospel radio show at Winston-Salem State University to see how I liked it. Jay showed me how to take song requests, how to introduce a song on the air, and how to "run the board." That night, thanks to Jay, I fell in love with radio, and pledged in my heart that I would one day become a radio announcer; I have now been in the radio industry for nearly 15 years.
During my tenure at Wake, I was also a proud member of The Wake Forest University Gospel Choir, and contemporary singing group God's Workmanship. These experiences cemented my love for Gospel music, and I vowed to God that I would dedicate my life to enriching others' lives through music the way He used music to change my life while at Wake Forest.
Finally, I want to credit Dr. Barbee Myers Oakes, former chief diversity officer, assistant provost, and director of the Office of Multicultural Affairs (now the Intercultural Center) for being my second "Mom" while at Wake Forest. In high school, I cruised academically. Wake was a wake-up call to say the least. Dr. Oakes helped me navigate through some challenging academic and personal times. After one of my "couch sessions" in her office, she pulled a book from her shelf and recommended it to me. That book—and her counsel—were a turning point in my life. If not for "Momma Oakes" going the extra mile at critical junctures of my undergrad life with such genuine, unreserved, and unconditional love and advice, I would not be who I am today.
What is the most challenging aspect of your job? How do you navigate that challenge?
The most challenging aspect of Millennial FM is spreading the news that we are on the air. Sometimes, because we are the media, we can forget that we too have to advertise! Our music is great, our features are great, but even three years in, some people—particularly those in our target demo—are still learning that we exist. To navigate that challenge and to increase our visibility, we primarily partner with local organizations during their events. We will continue to find ways to promote ourselves and genuinely engage with the community to which we have been called.
What advice would you give to Wake Forest graduates about developing their personal life habits after college (finances, health, values, work/life balance)?
There are a few pieces of personal life habit advice I would give to Wake Forest graduates:
When you get a job (and if they offer it), invest consistently in your company's 401(k). Start where you are, and increase your contributions as you increase. Compound interest is golden. Your later-in-life self will thank you.
Remain teachable. Yes, you are highly intelligent, but someone else knows more than you. Ask questions—lots of them. Submit yourself to someone who knows more than you, master what they master, and remain humble along the way.
Serve others. Bestselling author and motivational speaker Zig Ziglar said, "You will get all you want in life, if you help enough other people get what they want." Volunteer. Stop and help someone else. No matter how successful you become, look for opportunities to help others get what they want/need; life then has a way of opening those same doors for you. The way up, is down.
Enjoy the journey.
We know that relationships are important for any kind of development. How do you build and maintain your network?
"Life happens at the speed of relationships." It is important to build relationships, and don't burn them.
I build my network methodically and genuinely. I'm not a big fan of buying a box of business cards, attending networking events, and considering it a success to have put my card in the hand of x-amount of people by the night's end. I focus on learning what others do, and assessing whether or not my skill set could assist them in any way in the future. Again—"You will get all you want in life, if you help enough other people get what they want." If you build your network on the premise of helping others, instead of only how you can benefit from them, you'll find that your network is a lot stronger and more meaningful than just having a drawer full of business cards.
Tell us about your mentoring relationships. What impact have these relationships had on your career and life?
There are two mentors who have unequivocally changed my life—Mr. Alex Snipe, owner of media group Glory Communications, Inc., and my pastor, Dr. Herbert Bailey, II of Right Direction Church International.
As a young man aspiring to be a radio host, Mr. Snipe pulled me in his office one day and told me that if I could master sales, I could do anything I want to do in the radio industry. I admired his accomplishment—owning seven radio stations across South Carolina, sitting on the board of directors for the National Association of Broadcasters, and at the time, a storied 24+ year radio career—so I took his advice. I began to master sales, and it has opened doors for me to now lead the company's newest radio station. His tutelage, patience, and generosity along the way have made a mark on my radio career that I am truly grateful for.
Personally, Dr. Bailey has in all respects been my life coach. His mentorship has guided me through marriage, finances, parenting, and overall life strategy. Often, pastors get a bad rap. The words "greed, prey, money-hungry, sneaky, crook," and the like are often associated with their role. Dr. Bailey and his wife Dr. Marcia Bailey have been the exact opposite. Their lives of personal and professional integrity undergird their committed, practical, and selfless mentorship. I am forever grateful.
What advice would you give to current Wake Forest students and/or young alumni who are interested in working in your industry?
The thought of current Wake Forest students and/or young alumni being interested in my industry brings a broad smile to my face! The radio industry is exciting, is evolving, and is looking for bright minds to take the baton and run with it. To begin, contact your local radio or television station and express your interest in volunteering. Secondly, contact me. I'd love to talk with you further about my journey and offer you specific advice.
What's next for your career? What future goals or plans are you pursuing?
I desire to own my first radio station. I was recently named by the National Association of Broadcasters Leadership Foundation as a 2020 Broadcast Leadership Training (BLT) Fellow, and will be participating in an intensive, MBA-style program for senior level broadcast managers who aspire to become station owners. I have no doubt that my experience at BLT will help me achieve my goal.
I also plan on releasing new music. Stay tuned.
Story published in October 2019. For current updates about Kevin, visit his LinkedIn page.