Jessica Williams (2003 BA in Communications)
Founder & CEO at Superwoman Project in Portland, OR
Tell us about your current job role and employer. What are you currently working on?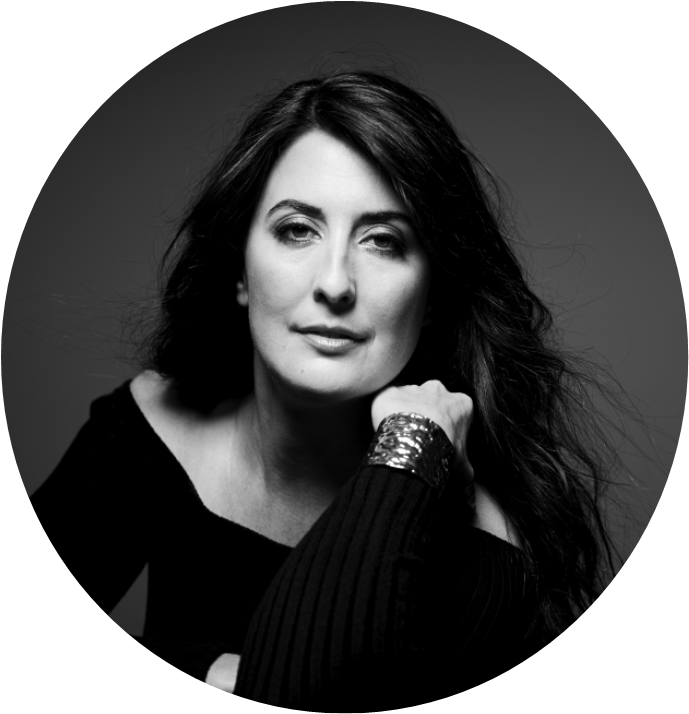 I'm the Founder and CEO of the Superwoman Project, an organization devoted to helping professional women find more meaning, clarity and purpose in their careers through coaching, training and live events. I'm on a mission to put more women in positions of power by advancing the professional development of strong, wise female leaders. I have also created the Superwoman Summit in Portland, OR, a multi-day transformational experience devoted to helping professional women up-level their careers and feel more powerful so that they can lead others and make a difference.
What key personal and/or career experiences led you to where you are today?
The mission of the Superwomen Project is inspired by my own personal journey. I grew up in a working class family in rural North Carolina. After I graduated from Wake, I drove west to Los Angeles. I started my career working in sales, marketing, and advertising.
In 2009, at the height of the recession, I landed in Portland, Oregon flat broke with no job prospects in sight. Over the course of the next six years, I became a certified yoga instructor and graduated with a master's degree in strategic communications from The University of Oregon.
The 15 years I've spent in business showed me that a lot needs to be done to support the advancement of strong, wise female leaders; and I felt called to this cause. My approach to this work encourages female leaders to be authentic and true to themselves, to tap into their intuition, creativity and curiosity, and to leverage the new world of work to their advantage.
What is the most challenging aspect of your job? How do you navigate that challenge?
I'm not selling widgets; I'm selling social change and personal transformation. While this is the most rewarding part of my job, it can often be the most challenging! Figuring out how to price, sell and market my services in a way that meets my community's needs, but also makes a profit is probably the most challenging part of my work:) I navigate this challenge by having multiple different revenue streams, and working to secure corporate support and partnership to offset costs for the individual consumer.
What advice would you give to Wake Forest graduates about developing their personal life habits after college (finances, health, values, work/life balance)?
Since this is the focus of a lot of my work, there is so much advice I could give, so here are my BIGGEST nuggets of advice for life after college:
Imperfect action is better than perfect inaction! Take the best next step, get feedback and continually improve.
Your life is not a straight-line, it's more like a jungle gym. The sooner you accept that, the better:)
Follow what feels like freedom, love and joy (what feels better) versus what feels heavy, dark and suffocating (what feels worse).
There are no right or wrong choices, only consequences and feedback to the decisions you make.
Figure out what you value and what your "non-negotiables" are, and go after that above all else.
There is no such thing as balance…only trade-offs. Like a pilot navigating the ocean, find your middle-path and try to hit it at least half of the time. Eventually, you'll get there!
We know that relationships are important for any kind of development. How do you build and maintain your network?
I have been networking a ton over the last decade — going to events, coffees, lunches, and happy hours to build my network. Finally, all of that hard work has paid off! Now, when I go to events, I always run into someone I know. Having this kind of network is a great benefit, because I am introduced to influencers and decision-makers all the time. I have to think intentionally about saying yes to connections that don't align with my current priorities.
To help manage my network, I like to think of my relationships as a set of concentric circles. There's my "inner-inner circle" of my closest family and friends I count on for love and support. The next rings are other friends, acquaintances, and other people I know. Thinking about my network in this way helps me to prioritize my time and investment in these different types of relationships. My network is fluid; relationships change over time and so do our priorities.
My advice is to always network strategically — make sure you're spending time where it counts. If you are the smartest person in the room…you're in the wrong room;)
Tell us about your mentoring relationships. What impact have these relationships had on your career and life?
I have had very few mentors, but A TON of great coaches and therapists that I've paid to help me out through the years. The impact has been profound in helping me overcome limiting beliefs that were holding me back and focus my time on what matters most. Additionally, I've had people that believed in me wholeheartedly so that when I was losing steam, they picked me up and dusted me off and told me to get back out there!
What advice would you give to current Wake Forest students and/or young alumni who are interested in working in your industry?
The kind of work I do is very competitive and can be hard to navigate. If you want to be a coach of some sort, I recommend you find people you admire and pay attention to what they do in their business. Don't copy them, but note what you like and don't like and incorporate those principles into your own work and build on them. Additionally, niche, niche, niche! Niche down further than you ever think you should and then niche again! Don't confuse your customer by offering too much — offer one thing and do it incredibly well.
If you want to be a professional public speaker, figure out what your point of view is, what industry you belong in and develop a signature talk that shares your message in a concise way that solves your customer's problems. Hit up all of the associations and groups in your community and speak for free, until you have enough experience, street-cred and testimonials to start charging.
What's next for your career? What future goals or plans are you pursuing?
We're expanding the Superwoman Project products and services all of the time! Right now, we're about to reboot our podcast, The Superwoman Chronicles for its fourth season and we're focused on making this year's Superwoman Summit bigger and better than ever!
Story published in May 2019. For current updates about Jessica, visit her LinkedIn page.