Jana Fritz (BA 2015, Communication with minor in Sociology and Entrepreneurship)
Wake Forest Fellow in the Office of Personal and Career Development in Winston-Salem, NC
Describe your current job role and the skills you use on a daily basis.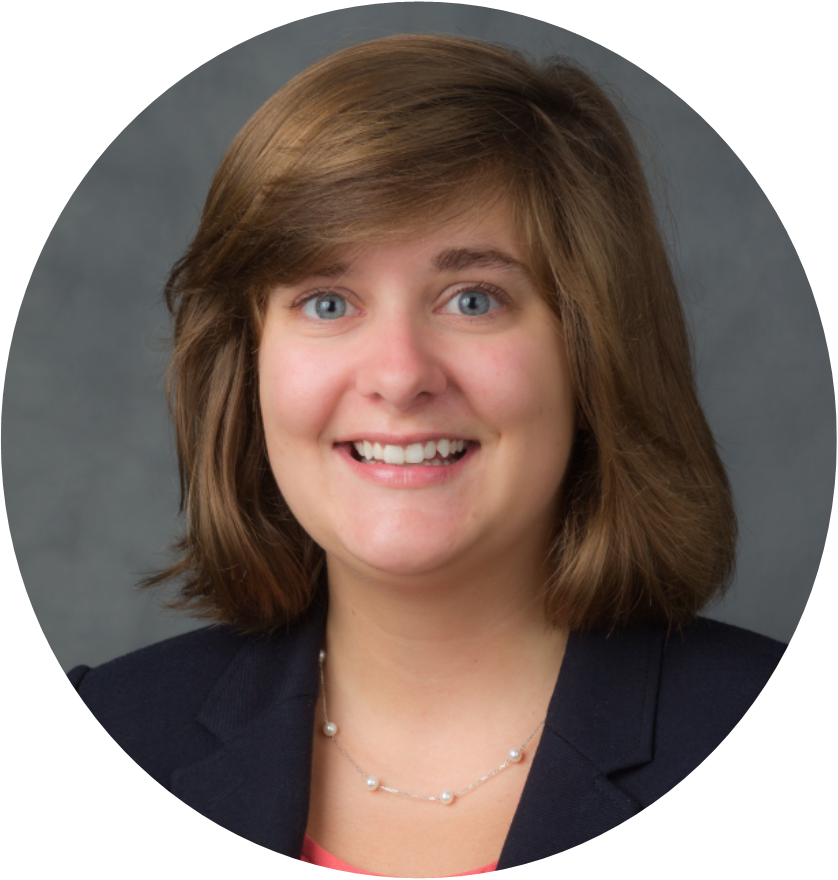 I have the pleasure of serving as the Wake Forest Fellow in the Office of Personal and Career Development (OPCD). My main responsibilities lie with the OPCD Marketing/Communications team, but due to the nature of the Fellowship, I have been able to work with various teams across the office including Employer Relations, Leadership Development, and Career Education. So, I am in the unique position of pursuing my passion for communications, but also exploring other avenues of personal and career development. I find myself using the skills of relationship and project management, mentorship to students, and strong communication (both written and oral).
Tell us about an interesting project that you've worked on recently.
Having been a participant of the Career Treks program as an undergraduate, I am extremely passionate about these go-to-market learning experiences, organized by our incredible Employer Relations team. This year, I had the privilege of going on the treks to New York City (December 2015) and San Francisco (January 2016) so that I could lead our social media efforts (check out #WFUCareerTrek). These treks are uniquely Wake Forest and I wanted to showcase that to prospective and current students, parents, and alumni. My communication goals were met, as I organized a successful "Street Team" of student trek participants, moderated a hashtag Tagboard, and curated content for Twitter, Instagram, and Snapchat. On Twitter, we saw over 93,000 impressions on our content during December and January. Current students, prospective students, and alumni were extremely engaged on Twitter, Instagram, and even positively responded to us on WFU Snapchat! Moving forward, I believe these social efforts will be great collateral for constituents of the treks. It was truly a once-in-a-lifetime experience that I'll never forget.
What do you know now that you wish you had known about being a working professional?
Throughout my Fellowship, I have learned that it is okay to ask for help. When you're working towards a goal as a team, it's important to maintain open communication with team members and ask for advice or assistance when you need it. Through this open communication, you're able to accomplish more and maximize results.
How did Wake Forest prepare you for the world of work?
My time as a Wake Forest undergraduate was certainly the most transformative time of my life. I gained an incredible amount of self-confidence, learned how to be a strong communicator, and realized the importance of forming meaningful relationships with people. The skills I gained in and out of the classroom have made me very adaptable and ready to take on any challenge that comes my way… so attributable to my liberal arts degree!
What advice would you give to current Wake Forest students and/or young alumni who are about to start their first professional full-time job?
The Wake Forest network is so vibrant and resourceful that I would definitely recommend students and alumni utilize it. Whether it's reaching out for a networking call or grabbing a coffee with someone to learn more about their background, I'm consistently amazed by fellow Demon Deacons (alums and parents) who are so willing to give back to the school. Strong lifelong bonds can instantly be formed by those who share a Wake Forest connection.
Have you been mentored by anyone in your professional field since entering the workforce? If so, what impact has that had on you?
I have found many wonderful mentors across this campus, both personally and professionally. I learn so much from all of the OPCD team members, my manager DeeDe Pinckney, Professor Evelyn Williams, several people in University Advancement, and my professional mentors: Andy Chan, Dr. Allison McWilliams, and Mercy Eyadiel. They challenge me with tough questions and are helping to strengthen my self-awareness. I've grown immensely from my relationships with them, so I strive to serve in that type of role for others.
With your Fellows position coming to an end this summer, what are your plans for the future?
After the Fellowship, I intend to pursue a career in the communications/media realm. I have a passion for storytelling and how brands are building that into their communications strategy to engage various audiences. At Wake Forest, I've learned that personal stories are powerful and can really influence the choices listeners decide to make. So, of course, I would love to weave that into a future job!