Emily Schemper (2013 BA in Religion, Politics & International Affairs)
Director of Corporate Partnerships at Susan G. Komen in Dallas, Texas
Tell us about your current job role/employer and what you're currently working on.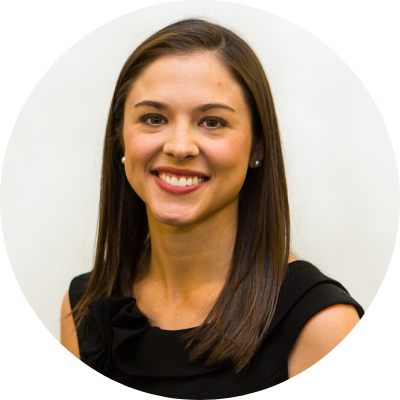 As Director of Corporate Partnerships for Susan G. Komen, I build new national corporate partnerships with companies that want to help make a transformational impact in breakthrough breast cancer research and quality care for all. I forge these collaborations by developing authentic and meaningful strategies that align with a company's unique capabilities and interests. This can range from cause marketing activations to employee engagement to fully integrated fundraising campaigns. Right now, a black woman in America is 40% more likely to die from breast cancer than me, just because I'm a white woman. This is unacceptable to me, and I'm proud to work to deliver direct patient services and achieve health equity through partnerships that move the needle. As the global COVID-19 pandemic rages on, life seemingly feels on hold, but breast cancer is not cancelled. Hundreds of thousands of men and women are counting on Komen to march forward, and I'm passionate about finding partners who want to be bold with us and create systems change.
What personal and/or career experiences did you have prior to landing your current job and leading to where you are now?
I started my career at ESPN in New York City where I analyzed media consumption trends and audience behaviors, steering strategic decision-making for a variety of properties across ESPN and ABC platforms, including the NBA and College Basketball. Working for the Walt Disney Company was a wonderful experience, but I had a strong personal desire to work in the social impact space and really live out Wake Forest's Pro Humanitate spirit. I brought my experience in media and marketing at ESPN to Social Capital, an agency in Chicago for national and global nonprofits, and served as a strategic advisor for leading causes and their corporate partners. Prior to joining Komen, my husband and I spent a year in North Carolina where I managed ESPN's partnership with the V Foundation for Cancer Research.
What was the most challenging aspect of your first "real world job" and what did you learn from it?
My first "real world job" was as an Executive Assistant in New York City that one can only describe as very "The Devil Wears Prada". I was in the role for three months before securing a job with ESPN – such a short time period that I don't even put it on my resume anymore. Despite the many challenges and lack of sleep, it ended up being the best bootcamp and entrance into the real world that I could have ever asked for. I gleaned a lot of insights from things that I simply wasn't exposed to in a formal internship program. Soft skills like the art of navigating gatekeeping, how to think like an executive and anticipate their needs, how to write a brief, how to properly answer the phone and speak to board members, and even the simplest of tasks…how a staple should be positioned in the corner of documents. It's these small, polished details that I think have actually set me apart in my roles and helped me find success in the working world. Needless to say, I have a lot of respect for executive assistants now and make an extra effort to be appreciative of them!
What advice would you give to new Wake Forest graduates about developing their personal life habits after college (finances, health, values, work/life balance)?
Self care is incredibly important. Nobody is going to look out for you except you. I had the blessing of a wonderful corporate culture at ESPN when I was first starting out, and our leadership strongly encourage work/life balance. I've found that ironically, it's the times that I take a little mental break, even just a quick walk around the block or signing off for the evening, when the "a-ha" ideas come to me for a project and lead to success. While at Wake Forest, I remember Dr. Jarrod Whitaker encouraging our class to go outside and just sit with concepts and our thoughts and ideas to build our critical thinking skills. I recall Dr. Ulrike Wiethaus teaching us meditation skills to clear our heads before jumping into the day's agenda. These are skills that I hold onto to this day – and they work!
I also think it's incredibly important to stay true to your values. The worst advice I've ever received is that you should have a job before you leave a job. If you're like me, you might end up being faced with an internal workplace culture or circumstance that directly conflicts with your principles, and if you don't change course fast, it's going to be very difficult later. Not taking a leap of faith is sometimes riskier than believing in yourself and taking a chance. The real courage in life is to stand up for what you know is right for you.
How have you made personal and professional relationships in your city, company, or community?
I definitely recommend using LinkedIn in combination with the Wake Network tool and hunter.io when it comes to building professional relationships. Don't be afraid to reach out to introduce yourself to fellow Demon Deacons and say hello, even if you don't know them personally. Sure, you might not get a response every now and then, but more often than not, people are willing to chat for a few minutes over the phone or meet up for coffee.
Have you been mentored by anyone at Wake Forest or in your professional life? If so, what impact has that relationship had on you?
Dr. Betina Wilkinson at Wake Forest has been a wonderful mentor to me. After taking her Racial and Ethnic Politics class my sophomore year, Dr. Wilkinson brought me on as her summer Research Assistant. We co-authored "Taking a new perspective to Latino racial attitudes: Examining the impact of skin tone on Latino perceptions of commonality with Whites and Blacks" in American Politics Research which we then presented it together in New Orleans. This also led to an opportunity to edit her book "Partners or Rivals?: Power and Latino, Black, and White Relations in the Twenty-First Century" after I graduated. It was this research experience that really stood out when I was interviewing with ESPN and why I landed the job. Dr. Wilkinson was an amazing professor and mentor throughout my time at Wake Forest and beyond, and I'm particularly grateful that she took the time to really get to know me on a personal level. She came to my wedding and we exchange Christmas cards every year. I wouldn't be where I am today without her and highly recommend her classes and writings!
What advice would you give to current Wake Forest students and/or young alumni who are about to start their first professional job?
As you start out in your first professional job, focus on building a skill set. My path didn't make sense to a lot of people, and I received quite a bit of push back in interviews while finding my way. At 22, I was advising NBA executives on which teams I thought should play on Christmas Day to boost viewership and engage sports fans. Did that make any sense to people on the outside looking in with my background in Religion and Political Science? Absolutely not. But ESPN trusted my research skills and analytical experience from my time as a student research assistant at Wake to do the job and do it well. At 25, I was sitting in the offices at UNICEF sharing my recommendations on how to build out a robust cause marketing campaign for their partnership with Lucas Film and Target that would drive partner ROI and raise significant funds. Did I take a single course in business? No. Had I ever worked on cause campaigns before? No. But I had learned so much about marketing, sales, and media in my time at ESPN that my insights were valuable and my perspective was fresh. It's all about transferable skills.
Two other pieces of advice. First, say yes when someone asks you to complete an assignment – don't be too good for a task. Be willing to roll up your sleeves, learn, and be a team player with a positive attitude at any stage in your career, even if that means making copies or putting on the pot of coffee for the office. Second, take a Duarte presentation training in your spare time. It will serve you very well no matter your background or industry.
Story published in June 2020. For current updates about Emily, visit her LinkedIn page.