Cary Lambert (2013 BA in International Affairs)
Brand Manager, Gaming & Esports at Nike in Portland, OR
Tell us about your current job role/employer and what you're currently working on.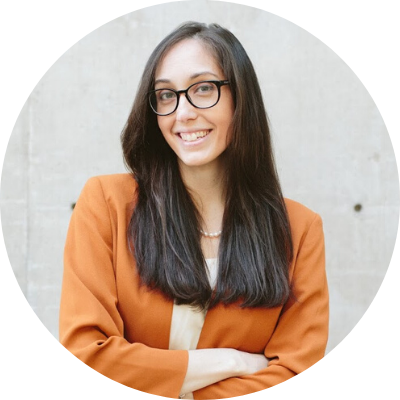 I'm currently employed with Nike as the Brand Manager for Gaming & Esports on our Global Influencer Marketing team. Many people see my team as exciting because we're the ones who lead relationships with some the world's top artists, designers, and entertainers, such as Travis Scott, Virgil Abloh, Stüssy, and Tom Sachs; but I think my job is cool because I get to interact with professional esports players like Faker, Uzi, Ning, and Nadeshot. My journey at Nike began on the Global Brand Innovation team in June 2019, where I focused on understanding and learning more about the relationship between improved physical fitness and athleticism as it relates to gaming. This all comes from a quote by Bill Bowerman that we live by at Nike, which states: "If you have a body, you're an athlete". Earlier this year, the VP for my old department retired, and I moved to Global Influencer Marketing to help lead the partnership strategy for the space. To date, we currently have relationships with T1, Vodafone Giants, Furia, SK Gaming, and the LPL. It's an incredibly exciting position and I look forward to what's to come.
What personal and/or career experiences did you have prior to landing your current job and leading to where you are now?
Before Nike, I worked as a Gaming & Esports Manager for Ubisoft, where I led communications and marketing efforts for the Rainbow Six: Siege Pro League in Montreal, QC. As a native North Carolinian, the weather in Montreal was a pretty incredible difference from what I was used to growing up (and was the ultimate reason that I sought out a new position) but it was an incredibly fun experience. I traveled to over 8 different events across multiple different countries. This position was so incredibly different from my current position in regards to how quickly projects move. Real-time esports is probably one of the quickest-pace jobs that you can have, as opposed to working at Nike where work can tend to move very slow because there are many people and teams working on a project. It's great to have experience in both worlds because you really get an understanding of which environment you work best in.
What was the most challenging aspect of your first "real world job" and what did you learn from it?
I'd say the most challenging aspect for me was having to learn a new language to be able to work. In Quebec, you must legally be able to speak French not only to gain a work permit or have permanent residency in the province, but also to work legally. Having taken Spanish at Wake and all throughout high school, I knew very little French upon moving to Canada. I spent a full year at McGill University learning French at one of their continuing studies programs. Learning a new language in an environment where you're completely surrounded by that language does help to speed up the process, and I was able to pass all necessary tests to be able to begin working in the province after about a year.
What advice would you give to new Wake Forest graduates about developing their personal life habits after college (finances, health, values, work/life balance)?
My advice, and this may sound a little privileged coming from someone who has turned her hobby into her career, is to make sure that you have things that you're passionate about outside of work, something that fuels you on a personal level. Know what you're passionate about, and work to make those passions successful realities. I received plenty of bad advice about the importance of getting a "good job" and making a ton of money. I was following a path that didn't excite me. In my sophomore year, I had a pre-law internship in Washington D.C. at Georgetown University. The dean of the law school told the interns that we should not go to law school if we didn't want to be lawyers. The words weren't directed at me, but after he said them, it was so incredibly clear that I didn't want to be a lawyer.
I'm really grateful for that moment, because it caused me to think about what truly made me happy. After that summer I dove into my passion: I began writing for different gaming blogs, developed my own column on MMOs, and put all of my efforts into the competitive World of Warcraft scene. I became a volunteer staff member for a WoW website called Open Raid, I raid-lead a US top 50 guild, and created a YouTube channel dedicated to helping other people on the game get better at my class. I did all of these things on the side. These activities fueled my passion, and eventually helped me get my first position in esports. I was much happier working in a space that I loved than I would have been doing something that didn't make me happy. I believe you absolutely do better work when you're doing something you're passionate about, or when you have something to look forward to every day. Whether you've made that a part of your career or it's a major part of your time outside of work, I just encourage people to find their passion and make sure they don't ignore it.
How have you made personal and professional relationships in your city, company, or community?
One of the great things about my job is that a lot of people see my title on LinkedIn or hear about it due to word of mouth, and I get asked to have coffee with people all over the company who just want to hear more about what I do. I think for a lot of people at Nike who may consider themselves "sports traditionalists" or old school fans of sport, esports and competitive video gaming is something so crazy and outside of the box for them, that they want to learn more about the space and the role Nike is playing. Because of these quick chats over coffee, I get to learn so much about the different parts of the company that I might never have been exposed to otherwise, and I find that really neat.
Have you been mentored by anyone at Wake Forest or in your professional life? If so, what impact has that relationship had on you?
I have not! I'm not sure if there were too many people deep into the gaming & esports space at Wake during my time there (2009-2013), but I hope that I can fill that gap and serve as a mentor for current and future students who are looking to move into the industry.
What advice would you give to current Wake Forest students and/or young alumni who are about to start their first professional job?
My advice would be to find work that you are excited about and understand your skill sets. For example, if you're incredibly skilled with numbers, but want to get involved in the esports space, look for esports organizations who may need help with accounting or payroll. My next piece of advice is to do things in your free time that you can use on your resume. You'll fuel your passion and also create a concrete trail of experience that you can show to future employers. I would also encourage you to determine what a "north star" position for you could be, and take jobs that can help you gain the necessary experience to reach that north star, even if it's not the most perfect fit right out of the gate. Employers are looking for employees with experiences that their team doesn't currently have; so gaining experience in roles outside of your ideal industry can give you an edge over other candidates.
What are your future career goals or plans? How are you being intentional about working towards them?
I have a very simple goal: to make a meaningful and impactful difference on the lives of gamers. The reason I chose Nike over other companies who were pursuing me at the time is because I believe Nike has the right power and influence to make a meaningful difference in the lives of gamers. Nike is also incredibly passionate about the voice of Her, working to create positive opportunities and meaningful change for women across the world. Encouraging and empowering women who are passionate about gaming and esports is incredibly important to me and I'm glad to be a part of a company that shares the same values as I do.
Story published in July 2020. For current updates about Cary, visit her LinkedIn page.