Caroline Li (BA 2019 in Computer Science)
Software Engineer at Attentive in New York, New York
Tell us about your current job role/employer and what you're currently working on.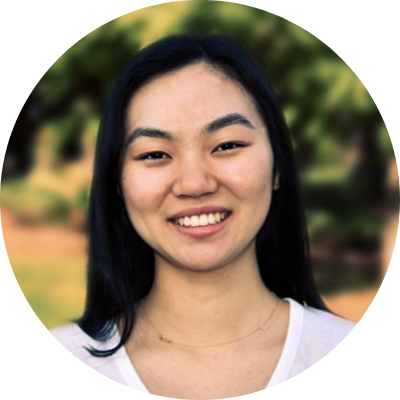 I work at a text message marketing startup in NYC. I am a frontend engineer, which means I build the part of a website that you see and interact with.
What personal and/or career experiences did you have prior to landing your current job and leading to where you are now?
Right after college, I was a software engineer at Capital One in northern Virginia. For my first job, I wanted the ability to work with different technologies to figure out what I liked, at a company that cares about diversity and inclusion. Working at a large corporation provided plenty of support for me as a new graduate. I learned that I liked frontend development, but I found myself wanting to see how teams build and scale a product from scratch (which is hard to get at a company of that size). My first job helped me outline what I wanted in my next role.
What was the most challenging aspect of your first "real world job" and what did you learn from it?
I think a lot of fresh graduates are eager to make an impact out in the "real world," but there is only so much you can do in an entry-level job. In the beginning, I struggled with feeling under-challenged and bored at work. I eventually realized how lucky I was to work for an organization that made room for personal development. I had the time and resources to learn how to write code well, read up on the latest technologies, and get involved with company initiatives like mentoring summer interns and teaching middle school students how to code. The skills I gained have been so beneficial for me in my personal and professional life.
What advice would you give to new Wake Forest graduates about developing their personal life habits after college?
Learn how to cook a few healthy-ish meals that you actually like eating. Make time for the people you care about. Finally, find a few hobbies you like; find a hobby that's good for your mind and a hobby that's good for your body.
How have you made personal and professional relationships in your city, company, or community?
I like meeting people through friends! I didn't know anyone when I was moving to the Washington, DC-area, so I asked my friends if they knew anyone they could introduce me to. This works great for making personal and professional relationships. It's easier to form a connection when you already have something in common.
Have you been mentored by anyone at Wake Forest or in your professional life? If so, what impact has that relationship had on you?
Wake Forest has so many amazing professors and students who are willing to guide you and vouch for you, and the staff at the OPCD continue to be fantastic resources even after graduation. I could go on about the impact these relationships have had on me. Thanks to these mentors, I figured out what to study in college, made connections with alumni, attended tech conferences I otherwise wouldn't have, and landed an internship and my first job. They've helped me feel confident in myself and my career.
What advice would you give to current Wake Forest students and/or young alumni who are about to start their first professional job?
After your time at Wake, it can feel like you're in uncharted territory figuring out what you're supposed to do with your life. Someone has been in your shoes before. Talk to people (WFU alumni, or even someone whose LinkedIn profile interests you). It's all about getting more information. If your first job doesn't work out, now you have a better idea of what you're looking for next.
What are your future career goals or plans? How are you being intentional about working towards them?
There are a few ideas I have for my future. I would love to work on public interest technology. I would also like to eventually branch out from engineering, so I might go back to school at some point. Right now I am focusing on learning as much as I can to be a better technologist.
Story published in May 2021. For current updates about Caroline, visit her LinkedIn page.