Carla Gallelli (1998 BS in Health and Exercise Science, with Biology)
Former Chief Financial Officer at Diane von Furstenberg in New York, NY
Tell us about your current job role and employer. What are you currently working on?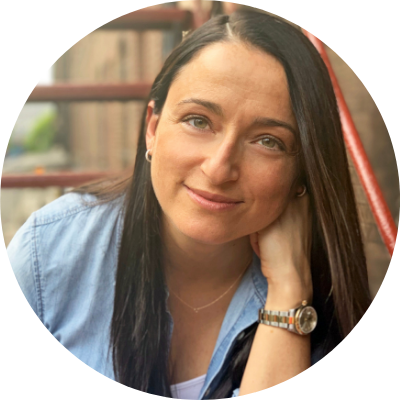 Currently I am in between jobs, taking a bit of a break to spend time with family, friends and travel the world. Previously, I was the Chief Financial Officer of Diane von Furstenberg (DVF), a global women's fashion brand, based in New York City. I was at DVF for almost 6 years.
What key personal and/or career experiences led you to where you are today?
There were a few along the way. First, was most definitely my Wake Forest education, which I appreciated even more after earning my MBA a few years after graduating from Wake. Wake basically laid the groundwork for working hard and overcoming challenges. I definitely gravitated towards math/science in high school/college, but Wake's undergraduate program required a very broad and diverse elective requirement. It was the first time I was challenged outside of my comfort zone. Three years later post-graduation, I was entering an MBA program at Georgetown University with no prior "real-world business" experience or undergraduate business classes under my belt, but knowing that I had already succeeded in areas of academia that were not my strengths gave me the confidence to step up to the challenge of business school.
I also had the opportunity to work for both publicly-traded companies and privately-held companies which are very different in terms of corporate culture and dynamic. I think working in both has given me a clearer idea of what sort of company I am likely to thrive in, and for me, this means smaller, privately held companies.
What is the most challenging aspect of your job? How do you navigate that challenge?
The most challenging aspect of being CFO was finding the balance of saying "no" while not always being the person who said "no". In the role of CFO, you have to support the business across the board and help everyone in the company understand business priorities, all of which require funding to execute. It's hard when there are a lot of great ideas or sales are not on plan, and you have to tell departments to cut costs or only fund certain ideas over others. You want to be a partner to the business not an obstacle. It is a very tough balance.
What advice would you give to Wake Forest graduates about developing their personal life habits after college (finances, health, values, work/life balance)?
It's definitely easier to say than do, but it is SO important to find an outlet outside of work – exercise, a hobby, social events, etc. I made the mistake several times of letting work dominate my life and often times, it resulted in me not being my best self personally and professionally. You absolutely need to set boundaries and set time for yourself. Otherwise it will eventually catch up to you in a negative way and it won't matter if you were/are the hardest working person in the room. I am using this time off to re-calibrate and re-set to make sure I don't fall into the same mistakes previously made.
We know that relationships are important for any kind of development. How do you build and maintain your network?
LinkedIn is a great tool and I think it is important to keep your profile updated as it is key tool used by recruiters and companies to seek out talent. I always try to attend as many alumni events from both my undergraduate and graduate schools. It's a great way to re-connect with people and meet new people. Often times, other introductions materialize from those events. Never pass on an opportunity to meet someone for coffee, lunch, etc to network.
I think it is very important to engage with your co-workers and build relationships with them. I don't think you have to be best friends but making the effort to have a drink after work or grab lunch with someone becomes another person who you can reach out to later down the road should they end up at a company or in a role that you are interested in.
I think it is important to make yourself available to junior employees. Ultimately, they will eventually move on to new roles and you never know if you might need help getting your resume into the right person's hands. People are much more inclined to help when they remember you as having helped them along their way.
Tell us about your mentoring relationships. What impact have these relationships had on your career and life?
Mentoring relationships have been really important especially earlier on in my career. Every company has its politics and people who are difficult to work with. Having a mentor gave me the outlet to vent when I felt something wasn't right. Often times, mentors helped me see the "bigger" company picture which you need to have in order to move up in your career.
What advice would you give to current Wake Forest students and/or young alumni who are interested in working in your industry?
First, I would definitely look at the alumni database and reach out to alumni working in the industry. Wake Forest is a very special place and most alumni are really excited to help other Wake Foresters. Also, think outside the box of ways to substantiate your interest in the field. For me, a part-time job in a retail store while working a full-time finance job right out of business school helped me see that I wanted to marry my financial skill set with the retail industry. Once I knew that, I networked my way into my first fashion brand in New York in a senior financial analyst role. In terms of the fashion industry, there are key times in the year when brands make "temp hires" (ie. Fashion week/market). If you have the time, try and take a temporary job. Often times, it could lead to a permanent role. Also, you don't have to be a "creative" person to be in this industry. IT, HR, Finance, etc are all functions needed at any company.
What's next for your career? What future goals or plans are you pursuing?
I am still enjoying my time off but think ultimately I will end up back in a CFO role. Having worked at some established global brands, I believe I have a lot of experience to help start-ups in the industry or industry-related fields (i.e. retail technology) build the business infrastructure from the beginning versus too late in the after the business has taken off and then you are scrambling to catch up from an infrastructure perspective. Strong financial leaders are always needed in this industry.
Story published in July 2019. For current updates about Carla, visit her LinkedIn page.