Bryce DelGrande (2014 BS in Political Science)
Manager Customer Success at Shoobx and Fellow at Underscore VC in Boston, MA
Tell us about your current job role/employer and what you're currently working on.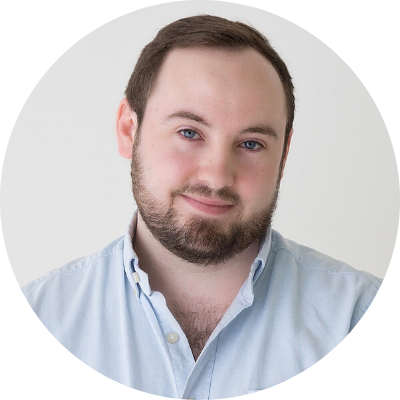 I spend my days supporting the startup ecosystem in a variety of different capacities.
At Shoobx, where I lead our customer success and go to market efforts, we help companies raise venture capital efficiently by facilitating the generation, execution and organization of legal documents for scaling businesses. Generally the financing process from a term sheet to close and money in the bank can take 6-8 weeks and cost $50k-$150k+. This process diverts the whole executive teams attention and in poor situations can eat through several months of runway.We've seen financings through Shoobx close as quickly as 2 weeks and cost up to 50% less. By allowing teams to focus as much of their time and capital on the business we can maximize the chance of continued successfully.
Underscore VC is a Boston focused VC firm whose uniquely positioned to support startups at the earliest stages through their operating experience and community network. As a fellow, I'm working to grow their core community specifically customer success leaders and entrepreneurs, as well as supporting their portfolio companies and helping validate potential investments.
What personal and/or career experiences did you have prior to landing your current job and leading to where you are now?
I originally started my career in politics, higher education and non-profits, but started working alongside the tech community while at United Way to develop new engagement models for their fundraising efforts.
I was fascinated by how these companies and founders operated, quickly working to solve difficult problems in unique ways. Eventually I joined Gravyty, a company in the higher education and non profit fundraising space, as their second hire to run sales and customer success. I learned and incredible amount before joining Everfi, a much later stage company who raised more than $250M before I joined.
In leaving Everfi I tried to be very intentional about the stage and industry of my next company, as well as how it positioned me long term. I talked to more than 30 companies to find the right fit and fell in love with Shoobx's mission and the opportunity to work closely with so many incredible companies like Toast, Day Zero Diagnostics and Firefly health.
What was the most challenging aspect of your first "real world job" and what did you learn from it?
For me it was realizing that what excited me and what I thought excited me were not the same. I started at Wake intending to go to med school, then ended up in other 'for the greater good' industries, but ended up realizing solving the world's problems was frustratingly bureaucratic and what I actually wanted to do was create solutions to challenging problems.
My first jobs were more so an exercise in learning what I didn't want to do both role, industry and strategically than they were being excited about what I was doing. Accepting that was difficult.
What advice would you give to new Wake Forest graduates about developing their personal life habits after college?
Empathize with your future self, but make adjustments as you go.
How have you made personal and professional relationships in your city, company, or community?
I've spent a lot of time learning from smart people and asking them to connect me with smart people they have learned from. It's also been helpful to understand what is valuable to them to try to facilitate mutually valuable conversations.
Have you been mentored by anyone at Wake Forest or in your professional life? If so, what impact has that relationship had on you?
There's been a long list of impactful mentors and advisors throughout my career both inside and outside the WFU family. I've leaned on them heavily when thinking about career moves, but more so in sourcing knowledge, learning new skills and navigating the ever changing challenges of working in startups.
Both the Wake community and Boston tech community have a mentality of paying it forward, so having the opportunity to learn from folks who have been there is huge. It's also been fulfilling to be carry this torch any provide my own insights to founders who are scaling through stages and challenges I've seen first hand.
What advice would you give to current Wake Forest students and/or young alumni who are about to start their first professional job?
Create a hypothesis and test it. Your first job isn't going to determine the rest of your career, but it can help you find out what the next step should be. Iterate and refine with each step.
What are your future career goals or plans? How are you being intentional about working towards them?
Ultimately I hope to either start my own company or move into venture capital. The Shoobx team and product are incredible, but working here and with Underscore also gives me compounding experience by seeing the challenges that founders navigate on a day to day basis.
Story published in March 2020. For current updates about Bryce, visit his LinkedIn page.