Anne Hillgartner (BA 2015 in Music Performance and History, MA Mgmt 2016)
Associate Consultant at Mercer in Atlanta, GA
Tell us about your current job role/employer and what you're currently working on.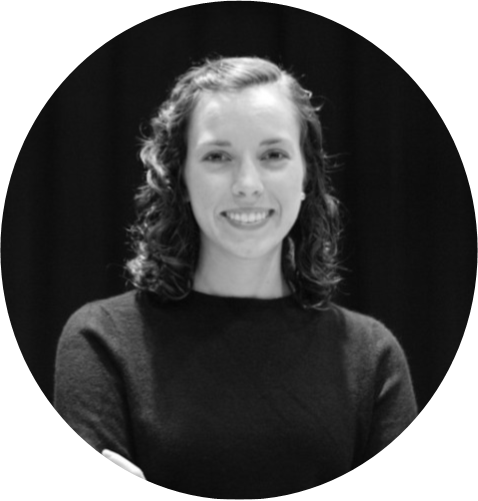 I work for Mercer, which is a global Human Capital consulting firm. The work that I do focuses on creating what we call "workforce strategies" for companies – creating plans for how to motivate, source, reward, develop, and manage employees.
What personal and/or career experiences did you have prior to landing your current job and leading to where you are now?
I didn't have a full-time job before working for Mercer, but I had two key experiences at Wake Forest (other than my great education) that really helped me be a better worker: the first was my internship with the Secrest Artists Series, where I got some serious experience in what it takes to curate a series of events and make them connect to different audiences. With our small budget and busy student population, we had to think of new ways to do things and be flexible. There wasn't a manual for how to do things, similar to the problem solving I do today. The second experience was my part time job working as a sound and lighting technician for J's crew. Jay Lawson, our boss, taught me a lot about how to be a good team member and how to be a leader of a team and have fun at the same time. Working for Jay, I also learned the basics of setting up A/V in rooms, which has been a surprisingly valuable skill now that so many meetings are virtual – I don't have to call IT to fix things!
What was the most challenging aspect of your first "real world job" and what did you learn from it?
It's a cliche, but striking the balance of work and life has been very hard in consulting. Working in consulting means that you travel a lot and that you're often at the mercy of your client or your project manager's schedule. It's been hard to convince myself sometimes that, even though I could keep working and learn more and get better, going home and cultivating a community outside of work is just as important.
What advice would you give to new Wake Forest graduates about developing their personal life habits after college?
I think one of the most fundamental things everyone should do as they start their job is to make a list of their values. We did this in the Wake Forest mentoring group I was a part of in Atlanta and it helped me achieve a lot of clarity about every other part of my personal life. Once you have a true idea of your values, the other decisions get easier – when you make your budget, if you value music, that should be reflected. Similarly, if you value helping others, look at the amount of time you spend doing things every week and see if volunteering is part of it. Same thing with work – to what extent does the work that you do reflect what you think is important?
How have you made personal and professional relationships in your city, company, or community?
I had the interesting experience of moving to a city where I knew no one, so I had to rebuild my community from scratch. I found that never letting myself make excuses to go to things helped a lot – I immediately signed up to volunteer, go to happy hours, join running groups, meet up with friends of friends, and didn't let my nerves stop me from going. While it take more time to find close friends in a new place (and you have to be patient), I found that there were so many people that wanted to connect!
Have you been mentored by anyone at Wake Forest or in your professional life? If so, what impact has that relationship had on you?
I was very lucky to develop a strong relationship with a woman that I work with almost from the month that I started. She is more senior at our company and in a different phase of her life, and I've really enjoyed having a mentor like her to provide perspective. At my job especially, having a close mentoring relationship with someone you trust and respect has done a lot to propel me forward and make me more confident.
What advice would you give to current Wake Forest students and/or young alumni who are about to start their first professional job?
Don't sell yourself short but don't be haughty either.
What are your future career goals or plans? How are you being intentional about working towards them?
I'd like to one day run a non-profit, hopefully in education, or be a member of city government. I mentioned my interest in education to my boss and he did a great thing: let me be in charge of my firm's partnership with edX, a non-profit MOOC provider so that I could get some exposure. I think it's a great example that raising your hand can help you get a new opportunity – people often want to help you succeed.
Story published in July 2018. For current updates about Anne, visit her LinkedIn page.