Andie Vaughn (2009 BA in History)
Program Analyst at United States Agency for International Development (USAID) in Washington, DC
Tell us about your current job role/employer and what you're currently working on.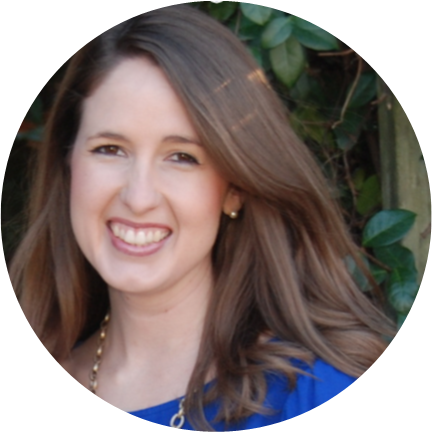 I work in USAID's Bureau for Policy, Planning, and Learning in the Office of Development Cooperation. Our office strengthens USAID's partnerships with bilateral donors and emerging economies as well as engages with multilateral organizations and institutions on issues affecting U.S. national security, and collects and reports official development assistance statistics on behalf of the U.S. Government. I specifically focus on international data standards, ensuring USAID transparently provides data each quarter in accordance with international commitments and laws. Internally, I help ensure that the Agency's data is available for both internal decision makers and other stakeholders while also working with USAID missions around the world on how to best protect data and individuals in sensitive locations. Externally, I work with other donor organizations and USAID partner countries to make sure the data we are providing is useful and meets the international community's needs.
What personal and/or career experiences did you have prior to landing your current job and leading to where you are now?
Prior to joining USAID, I spent two years teaching overseas, first in Seoul, South Korea and then in Istanbul, Turkey. I was fortunate to be able to travel through Southeast and East Asia as well as parts of Turkey and the Middle East. I knew then that when I came back to the US I wanted to work in international development and deliver positive impact to some of the places I traveled. Interestingly, I never had an intention to work in government or international development, but I am very happy with how those experiences shaped my career path.
What was the most challenging aspect of your first "real world job" and what did you learn from it?
With teaching abroad, there were obvious challenges from working with people of other cultures and languages on a daily basis. Sometimes even simple tasks made me feel silly or would take an excessively long time. There were a lot of situations I found myself in that were pretty humbling. Particularly when I was in Seoul, my colleagues and co-teachers could not have made me feel more welcome and I was constantly overwhelmed by how kind they were to me. One coworker even translated the entirety of the user manual for my new microwave from Korean to English! I learned that kindness goes a long way in the workplace, and that no matter where you are, what role you are in, or where you are on the career ladder, being welcoming, kind, and creating a work culture around you that is supportive cannot be underestimated.
What advice would you give to new Wake Forest graduates about developing their personal life habits after college?
New graduates are in the perfect position to create unique opportunities and take risks. When I moved to Korea to teach following graduation, it wasn't the best career decision from a financial perspective. It did however, end up being one of the best decisions I have ever made, and I wouldn't trade those experiences for all the best financial habits I could have cultivated at graduation. Everything is a balance, but the first few years following graduation are the perfect time to explore, take chances, and figure things out. You don't have to have perfect habits on day one of your post-college life, and that is okay – there is a lot of time to sweat the boring stuff later. The only caveats I might add is to keep an eye on where you eventually want to end up, and treat those risks and chances as learning experiences. As well, you'll thank yourself later if you open a retirement account (somewhere my Dad is patting himself on the back as he reads this).
How have you made personal and professional relationships in your city, company, or community?
The DC area is full of Wake alumni, including a group of some of my best friends from Wake who made my transition to DC easy. I am also fortunate to work with an amazing group of empowered female coworkers that I now can call friends. As we've all moved around to different roles at USAID, it has been really helpful to have a sounding board of supportive colleagues. I try and attend alumni events, such as Global Deacs events, and I enjoy volunteering as a mentor with a youth organization in the DC area where I've enjoyed getting to know other mentors. It is easy to be complacent on relationship building when you find yourself in a city with an existing network, but your network can never be too big and building relationships is never finished.
Have you been mentored by anyone at Wake Forest or in your professional life? If so, what impact has that relationship had on you?
I have not been mentored, but I do work with a few other alumni and parents of students or recent alumni. Even though I would not consider these mentoring relationships, it is always fun to talk about Wake Forest sports in the hallway or hear a 'Go Deacs!' when you wear a Wake Forest shirt to the USAID gym. The close-knit Wake Forest community extends far beyond Winston-Salem, and I enjoy having that community in the workplace as well.
What advice would you give to current Wake Forest students and/or young alumni who are about to start their first professional job?
A great piece of advice I received a few years ago went something like "you can't really make a wrong decision on your career path at an early stage in your career." It's really easy to fret over wanting to focus on a specific thing and miss the big picture of how skills transfer, the importance of building a community and network, and that even the best laid plans might not work out or even be what you end up enjoying. Maybe you end up only tangentially close to your dream job to start out, but if you look at every opportunity as a place to build skills and learn, with some patience and cheer, moving around (and up) will happen. Take every opportunity you are afforded – even if it isn't one you want, figure out what you can learn from it, and take advantage of all of the skills building and training you can, and look at each step of your job or career as part of a larger process and not the end goal.
What are your future career goals or plans? How are you being intentional about working towards them?
I enjoy my day to day at USAID. I plan to continue building my career at the Agency and become more technical to identify new use-cases for USAID data to further international development. This means ensuring that vital pieces of information are available to partner country governments, civil society organizations, and others who need it to improve their work. My passion for the day to day, and the mission of USAID make it an exciting place to work.
Story published in December 2017. For current updates about Andie, visit her LinkedIn page.