Bo Machayo (BA 2013 in Economics and Politics & International Affairs)
Confidential Assistant to the Chief of Staff at the U.S. Department of Homeland Security in Washington, DC
Describe your current job role.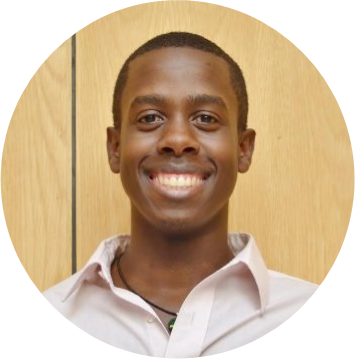 Currently, I serve as an appointee of President Obama in the Office of the Secretary at the Department of Homeland Security (DHS). My main role is to assist the Chief of Staff and Secretary Johnson in coordinating efforts to advance collaboration between DHS, other departments/agencies, the White House, the news and media, members of Congress, industry executives, labor organizations, local governments, foreign embassies and missions.
Being in the Secretary's office allows me to see all the inner workings of the Department and the important decisions that have to be made on a daily basis by Secretary Johnson. As the newest department in the United States, we have been tasked to handle a vital cross cutting mission of both domestic and national security issues. Firsthand, I get to be a part of the process of seeing how a Cabinet member runs a department and how the Secretary and Deputy Secretary are advised on matters for which DHS has responsibility, including counterterrorism, cyber security, border security, aviation security, trade and travel, immigration, federal disaster response, and criminal law enforcement.
During my time at the Department, we have been able to accomplish some important goals including seeing through the passage of the Cybersecurity Information Sharing Act, successfully implementing our Unity of Effort Initiative which has created a structure and process to build and implement Department-wide strategy, and seeing the effects of important national security decisions that have occurred recently.
What professional experiences did you have prior to landing in your current role?
Prior to the Department of Homeland Security, I served on Capitol Hill as a fellow to the Tom Lantos Human Rights Commission and as a Legislative Correspondent to Senator Kirsten Gillibrand. During my time in the Senate, my job as an aide was to maintain relationships with constituents, advising and supporting the Senator's education, health, labor, homeland and social security legislative priorities and agenda. My experience working for Senator Gillibrand allowed me to meet with constituent groups to discuss concerns and maintain relationships of the Senator's position on legislative policy. Some of my most fondest moments include being a part of passing the Senator's six legislative priorities with bipartisan support of the Elementary and Secondary Education Act, ensuring passage of the Older Americans Act which helped seniors have delivery of social and nutrition services, and getting to know the inner workings of how a bill becomes a law on Capitol Hill.
What do you know now that you wish you had known about being a working professional?
Everything will work out. Instead of spending your senior year, like I did, worrying about what job you will have, where you will end up, or if you will make enough money, just enjoy the ride. The most important aspect of job seeking is to find what you're passionate about and pursue it with all your heart. Additionally, relationships are really important. Never take for granted your Wake Forest classmates, past professors, or people you meet along the way because those people will be important contacts in your professional life.
How did Wake Forest prepare you for the world of work?
Arriving as a first-generation African American student with parents from Uganda and Kenya, Wake Forest was the only college where I was embraced for who I was and who I was to become. The opportunity to take classes for the first two years that would broaden my mindset and allow me to travel across East Africa learning Kiswahili and Luganda solidified to me that this University was unique.
As an Economics major, we were not just asked to figure out the answers to different algorithms but instead to see how through different ideologies on both the macro and micro levels economic theory effects those in our cities, states, country and across the world. Coupling the economy with my political science studies allowed me to understand how different policies effect those who are governing our country. This way of thinking spilled into other areas where I was encouraged to step out of my comfort zone and begin things that would last past my time at Wake Forest. I was able to become the President of Pi Kappa Alpha and Building Tomorrow, in which I am proud to say that I am still involved as an alumni and it is flourishing much better than when I was there as a student.
What advice would you give to current Wake Forest students and/or young alumni who are about to start their first professional full-time job?
Pursue what you enjoy doing regardless of cost. Since you will be spending the majority of your life after graduation working, it is important for you to enjoy what you're doing. Having said that, make sure you are enjoying life and doing extracurricular activities outside of work. You are not your job, it's just a part of your life and what you're currently doing.
Have you been mentored by anyone or served as a mentor in your professional field since entering the workforce? If so, what impact has that had on you?
I have been blessed with the opportunity to be mentored by people who have not only effected my professional path but also my personal one as well. This blessing and realization of how important mentorship is began at Wake Forest. It was people like Roz Tedford, Mike Ford, and Chip Siedle who took me under their wings with the belief that anything was possible and achievable if I wanted to do it. To this day they are still influential people in my life.
I have also been fortunate to witness firsthand the exceptional leadership of Senator Kirsten Gillibrand and Secretary Jeh Johnson in my most recent job roles. They have shown me that intellectualism and determination can lead to the realization of your dreams whether you are a mom of two young kids and just happen to be a full-time Senator or a dad who has two children in college and who happens to lead the largest agency in the United States. There have been others like Christian Marrone, Karina Cabrera, and others who have embraced and mentored me along the way. You're only as great as the people you surround yourself with.