Ali Maffucci Cerda (BS 2009, Business)
Founder and Owner of Inspiralized in Jersey City, NJ
Describe your current job role.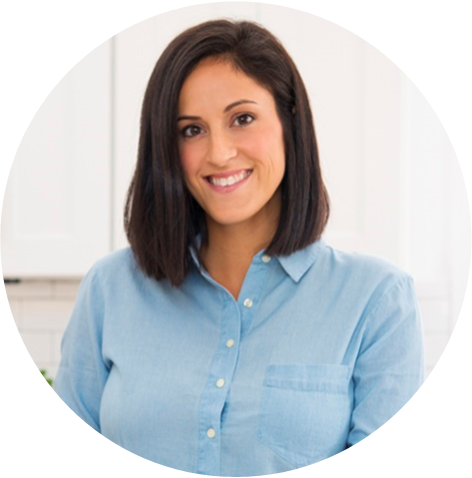 I started Inspiralized in 2013, the brand and resource for cooking healthfully, creatively and deliciously with the spiralizer, the kitchen tool that turns vegetables and fruits into noodles. I write for my blog on Sundays through Wednesdays at Inspiralized.com and I wrote my first cookbook, Inspiralized, that is now a New York Times bestseller. Also, I launched my own branded spiralizer called the Inspiralizer.
Tell us about an interesting project that you've worked on recently.
I'm currently working with a hotel chain brand to develop a specials menu that is entirely spiralized. The menu will launch in February 2016 and it will feature gluten-free pasta and noodle dishes that are made with the spiralizer. This has involved flying to their corporate headquarters to spend a day with their head corporate chef to design recipes that would work for the restaurant. This is such a great opportunity because I'm able to bring my recipes to the masses and share this healthy way of cooking and eating with more and more people.
What did you do professionally before launching your business?
My first job out of Wake Forest was working for the Trump Organization at one of their golf courses in New Jersey. I did hotel and event management and got to work closely with the Trumps, which was great. I got to learn a lot about business and branding while working with them.
What do you know now that you wish you had known about being a working professional?
The importance of work-life balance. No one really talks about that when you're still in college. I find that to be the hardest thing to master – making time for your friends and family, especially while building a business.
How did Wake Forest prepare you for the world of work?
Two words: work ethic. Being an entrepreneur, you have to be a self-starter and have the discipline to overcome many obstacles. Without the work ethic that Wake Forest ingrained in me, I wouldn't have the success that I have had so far (and hopefully the future successes!).
What advice would you give to current Wake Forest students and/or young alumni who are about to start their first professional full-time job?
Everything you're doing now, no matter how mundane or seemingly unimportant, will help you grow professionally. Whether it's typing up notes from a meeting or putting stamps on a mailing, you'll learn and develop certain skills. I think many recent graduates immediately want a high-powered job that pays well and fills you with a sense of importance. However, it's the early-on moments where you're doing basic desk work that helps build your basic skill set to prepare you for that executive position later on. Stick through it!
Additionally the greatest business advice I've ever learned is this: "Don't prioritize your schedule, schedule your priorities." This is a quote from Marie Forleo, a business guru. It's made such an impact in my productivity and has helped me tackle big goals within my own business.
Check out one of Ali's videos, "How to Become a Better Cook," below. You can see more on her YouTube channel.