Yodeline Guerrier Ford (BA 2013 in Music in Liberal Arts with a minor in Psychology)
Health Solutions Architect at Alight Solutions in Oviedo, FL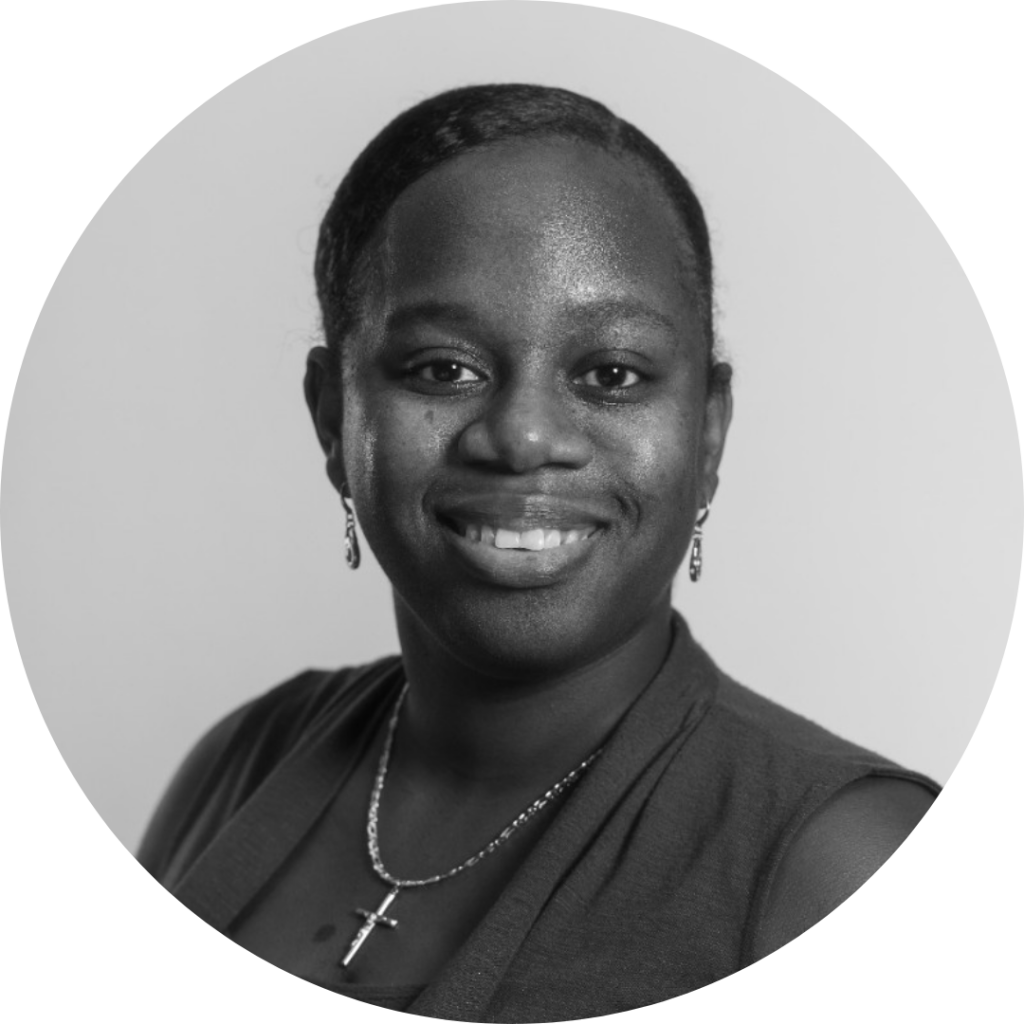 Tell us about your current job role/employer and what you're currently working on.
I am a Health Solution Architect at Alight Solutions. Alight Solutions helps companies get more out of their benefits, payroll and HR. In my role, I work with clients to design health administration solutions to enable their strategies and help their people confidently navigate the complexities of health and benefits-year round. I collaborate with clients to develop customer-focused solutions and respond to the rapidly changing health and legislative landscape. Part of my ongoing responsibilities are evaluating request for proposals to evaluate the services a client is asking for. I serve as the subject matter expert on our Health Solutions and interact with clients to create an experience that embodies their company culture and empowers the decisions of their employees when it comes to selecting benefits.
Additionally, I serve as leader for the Young Professionals colleague led community (CLC) for the company. This group provides a channel by which Alight professionals can enhance personal and professional growth by means of technical training, mentoring, marketing, experience, networking resources, and communication skills. We have been established at Alight for over a year now and have been making positive traction within the company such as collaborating with campus recruiting, attending the Forbes Under 30 Summit, and partnering with other CLCs to support the community through a back-to-school drive.
What personal and/or career experiences did you have prior to landing your current job and leading to where you are now?
I originally wanted to be a doctor and boy was I in for a rude awakening when it came to some of the pre-requisites. With that, I started to explore other careers in the medical field. While at Wake, I obtained my EMT certification in order to obtain clinical hours to apply to other healthcare programs and ended up working for LifeStar 911 during my senior year. While being in the field, I got to learn about the administrative impact of healthcare which eventually led me to Alight Solutions (formerly known as Aon Hewitt). I started as a Health Delivery Specialist where I worked daily with other colleagues, third-party providers, and client contacts to ensure seamless delivery. During that time, I also spent a lot of time in training learning about health benefits and implemented/delivered components of the Affordable Care Act (ACA). Throughout the years, I moved into more managerial roles where I became the main point of contact for my clients and managed multiple teams. I was able to be an integral part of developing strategies with clients on annual benefit design changes, mergers and acquisitions, and helping them navigate the numerous legislations that came out during the pandemic. While in these roles, I developed a lot of my interpersonal skills such as communication and decision-making. This experience prepared me for my current role which I moved to in March 2021.
What was the most challenging aspect of your first "real world job" and what did you learn from it?
The most challenging aspect was learning how to be "present" virtually and working in a global environment. At Wake, I was so used to having everything in person from classes, to meetings, etc. Alight Solutions has colleagues everywhere, so I had to learn how to be adapt to a virtual environment. I had colleagues in the office who I interacted with daily but most of my training and a majority of the team I worked with daily were not in the same office as I. I had client contacts who I spoke to weekly but only saw them a few times a year. I learned to build my presence virtually. Looking back on this, I would've never thought that being virtual would've become the norm.
What advice would you give to new Wake Forest graduates about developing their personal life habits after college (finances, health, values, work/life balance)?
Be mindful of your work/life balance! Sometimes you may worry about making such a good impression that you burn yourself out way to early in your career. Finding a good balance benefits you from a health perspective. Also, if your company offers a 401k- take advantage of it. It's never to early to start saving for retirement and you want to take advantage of a company match.
How have you made personal and professional relationships in your city, company, or community?
While at Wake, I served as the president of the Catholic Community. I was blessed to find a church in Oviedo and have been heavily involved in the community. I'm in my 8th year serving as a middle school catechist. I also serve as a middle school youth group leader. Within the community, I have been involved with Wake Orlando and leading our service projects such as our holiday gift drive and cooking meals for Ronald McDonald House of Orlando for Pro Humanitate Day. It's great to meet other fellow Deacs and hear about their experiences.
Have you been mentored by anyone at Wake Forest or in your professional life? If so, what impact has that relationship had on you?
I would not be where I am today if it had not been of the relationships I made at Wake. Dean Bennett in the Office of Academic Advising was a great mentor to me. Whenever I needed academic guidance and advice, she was always there to support me. I learned the importance of work/life balance through her that I continue to remind myself of that all the time. Dr. Alta Mauro in the Office of Multicultural Affairs helped me get through some challenges and taught me the best ways to navigate them.
What advice would you give to current Wake Forest students and/or young alumni who are about to start their first professional job?
Ask good questions and learn from your tenured co-workers. Another good tip is to try and learn as much as you can about your area of expertise and then keep expanding that knowledge/keep trying to learn more. Look at the total package an employer can offer you and use your benefits to help grow you as an individual. A nice salary is great but there are other benefits that are just as important.
What are your future career goals or plans? How are you being intentional about working towards them?
I absolutely love working in the benefits space. There is a never a dull moment as the laws that guide benefits are continuously changing. My plans are to continue to grow and develop within the industry and learn about the others services that Alight Solutions provides. My longer-term goal is to be in C-suite as a Chief Commercial Officer. I love being able to talk and develop strategies with clients.
Story published in November 2022. For current updates on Yodeline's career path, visit her LinkedIn profile.