Sharene Pierce (MBA '22)
Vice President and Chief Diversity and Inclusion Officer at Duke Energy in Charlotte, NC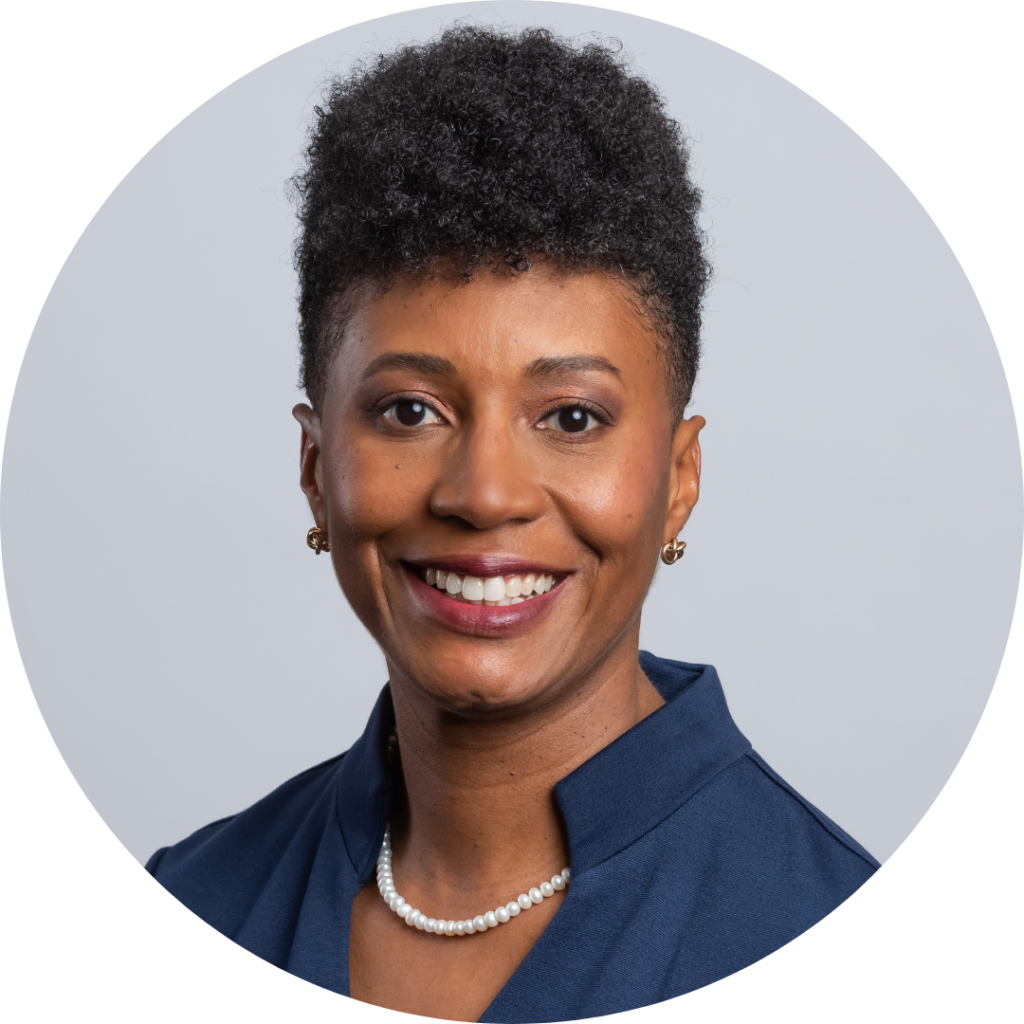 Tell us about your current job role/employer and what you're currently working on.
At the end of 2022, I was named Chief Diversity & Inclusion Officer for Duke Energy, one of the largest utilities in the nation. My focus is on attracting and retaining a diverse workforce that mirrors the diverse communities we serve. We believe that diversity moves us forward and inclusion makes us stronger.
What personal and/or career experiences did you have prior to landing your current job and leading to where you are now?
After graduating with an engineering degree in 2001, I started full-time with Duke Energy. I've worked directly with customers and have solved detailed engineering challenges. One of my most fulfilling roles was as account executive for large accounts including the City of Raleigh, RDU, and Wake County Public School Systems. My new HR role is an exciting new challenge after 20+ years in operations.
What was the most challenging aspect of your first "real world job" and what did you learn from it?
I started with Duke Energy as an engineering intern the summer of 2000 between my junior and senior year. They offered part-time work throughout my senior year and a full-time position after graduation. Essentially, I've been with the company for over 22 years. Summer internships are excellent ways to get real world experience that can help you land your real world job.
What advice would you give to new Wake Forest graduates about developing their personal life habits after college (finances, health, values, work/life balance)?
Explore. Try new things, travel and enjoy the freedom that comes with graduating and starting a fresh new chapter in life. Reconnect with those activities that you may not have had time for during college while also trying some new ones. I worked a lot after graduation and had very little time for recreation and relaxation. I now understand that R&R refuels me so that I can recharge and perform at a higher level when I return to work.
How have you made personal and professional relationships in your city, company, or community?
I started with activities that I am passionate about. I've always enjoyed teaching young children so volunteering with youth programs is something I enjoy. As I volunteered and participated in different events, I was able to meet likeminded people and build my social network. Other organizations like local chambers and professional associations can also be great forums to meet people with similar interests.
Have you been mentored by anyone at Wake Forest or in your professional life? If so, what impact has that relationship had on you?
I have been blessed to have many wonderful mentors over the past 20 years. As a black woman in a predominantly white male field, many of those supportive mentors have been white males. One mentor in particular stands out due to the profound impact she had on my career trajectory. One of the first black women to reach the VP level at our company took me under her wing in 2005. She helped me develop a career plan and set goals as a young engineer that led me to my first executive level position.
What advice would you give to current Wake Forest students and/or young alumni who are about to start their first professional job?
Wake Forest is an excellent university and will provide you the tools you need to be successful. Take advantage of the professional development resources available to you as a student and then as an alumnus. In addition to your manager with your employer, seek out someone you admire to be an additional source of advice and guidance. Often, new employees rely solely on their direct manager. It is helpful to have multiple leaders and peers that are supportive and can help you navigate your career.
What are your future career goals or plans? How are you being intentional about working towards them?
Since I recently started my new role in a new part of the company, I am laser focused on learning and delivering measurable business outcomes. In addition, my new role provides an opportunity for community outreach. I am really excited about building authentic relationships in multiple states that are meaningful and lead to sustained change in terms of diverse representation and equitable opportunities.
Story published in February 2023. For current updates on Sharene's career path, visit her LinkedIn profile.