Megan Spivey (BS 2005, Business)
Founder & CEO, Career Outfitters in Charlotte, NC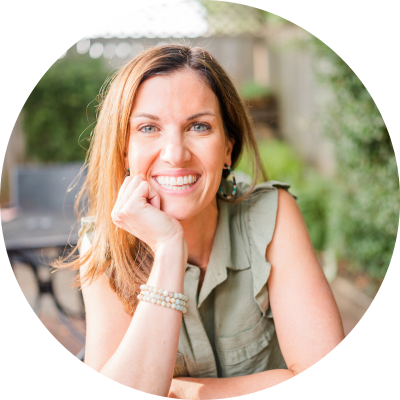 Tell us about your job. What are you currently working on?
For the first time in almost 20 years, I'm my own employer! I'm the Founder of Career Outfitters, a leadership development and career coaching firm.
What key personal and/or career experiences led you to where you are today?
I grew up in New Jersey, but I spent my summers attending and then working at a summer camp in the Blue Ridge Mountains, which fostered a love of building new relationships, adventure, and the Carolinas.
After 6 years in the working world, I walked away from a 'successful' career to pursue my MBA in Colorado. Sure, I learned in my classes at University of Denver, but the real value was in the relationships built and life experience gained. I would have missed out on all of those things (including meeting my husband) without taking a calculated risk and trusting my gut.
My career path is what I lovingly call the DIY rotational program. The common threads have been Financial Services and Technology. But my functional roles have spanned investment banking, technology infrastructure, IT services sales, consulting, sales and trading business management and technology risk management.
On paper, my moves didn't always make sense, but I firmly believe careers are adventures. I treat each move as an opportunity to learn and always make sure I trust and respect the team I am joining. Because of this, my diverse background is a huge asset when working with clients and helping them navigate their career adventures.
What is the most challenging aspect of your job? How do you navigate that challenge?
The most challenging aspect of my current job is how much I love it. I have always set firm boundaries in my corporate roles, especially after having children to protect family time, but I had never been passionate about the work itself before now.
I genuinely love coaching and leadership development, so it is harder to turn it off and enforce those boundaries. I navigate this challenge by trying to be fully present wherever I am. This happens very naturally when I'm facilitating a workshop or in a 1:1 coaching conversation, but I'll admit that I'm not always the best at this when it comes to family time.
A book I continue to come back to on this front is How to Break Up with Your Phone by Catherine Price. I've even recruited my daughters to help enforce my phone-free times, and they enjoy that role!
What advice would you give to Wake Forest graduates about developing their personal life habits after college (finances, health, values, work/life balance)?
Adjust your generosity to your gifts. Generosity can be financial, but it can also mean lending your time and expertise. Based on your season of life, adjust the balance of how you contribute to causes you care about, but always prioritize serving and supporting others.
And after my up close view of the 2008 financial crisis, I am definitely careful about never living above my means and proactively seek out trusted financial advice, both about investing and day-to-day budgeting. Mint has been an incredible tool for gaining a full picture of my personal finances.
We know that relationships are important for any kind of development. How do you build and maintain your network?
I don't love the term networking. Instead, I embrace curious conversations.
In curious conversations, it is important to be respectful of others' time. One way to do this is by preparing thoughtful questions ahead of time, while also keeping an open mind to where the conversation might go.
One question you should always ask is, "What can I do to support you?" This is not meant to make the conversation transactional. Instead, it opens the door for mutual value creation.
Tell us about your mentoring relationships. What impact have these relationships had on your career and life?
A Women's Network event in my first year as an investment banking analyst rocked my world. "Lessons in Leadership" was delivered by Ann Depta, a leadership development coach and consultant. I knew from that moment on that I wanted to be in leadership development.
Ann mentored me for a few years. She kindly told me that I'd be great in the field, but firmly advised that I'd best serve people once I had 15-20 years of real experience. So after 17.5 year of experience under my belt, I founded Career Outfitters.
I have had many other mentors – some proactively sought out and others more organically formed. I approach these relationships with gratitude and humility. I respect mentors and leaders who proudly show their human side and get the job done.
What advice would you give to current Wake Forest students and/or young alumni who are interested in working in your industry?
Pursue a field that you are genuinely interested in, and build tangible skills. Seek out opportunities to lead, and learn even if it scares you – actually, especially if it scares you!
Traditional advice would say to go into Human Resources or higher education if you want to be in career coaching. However, I believe career coaching and leadership development are best learned in the field.
What's next for your career? What future goals or plans are you pursuing?
I plan to expand Career Outfitters and am committed to doing so in a sustainable and thoughtful way. The first 6 months have been wonderful as I begin honing in on the right mix of 1:1 and corporate clients. While my two daughters are out of school this summer, I'm shifting my workload to allow for more time with them (while they still want to hang out with me)!
Becoming a parent was a game changer in so many ways, so I'm also exploring how to better support other working parents through Career Outfitters. Last summer I became a Certified Fair Play Facilitator. At its core, Fair Play is a card game—where couples each hold domestic task cards representing all that it takes to run a home and raise a family.
If I've learned anything since leaving WFU 18 years ago, it's to keep an open mind and that the best adventures often take twists and turns you can't predict.
Story published in April 2023. For current updates on Megan's career path, visit her Linkedin.