Lisa Northrop (BA 2011 in Psychology)
Director of Development Services, Outfitters4 in Winston-Salem, NC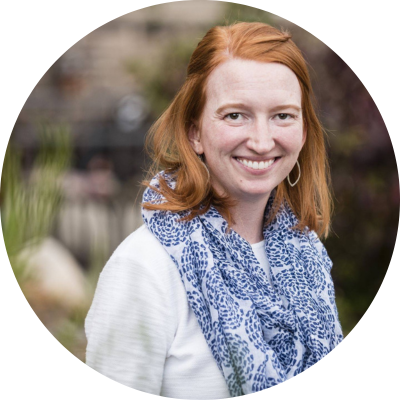 Tell us about your current job role/employer and what you're currently working on.
Outfitters4 exists to assume the burdens of routine management so nonprofit clients can focus on their missions. We provide integrated support through outsourced staff and routine operations, partnership in core management services, and consultation or referral for all facets of organizational development and operations. My role as Director of Development Services is to help nonprofits fundraise. I'm currently helping a variety of nonprofits with projects such as grant writing, tracking donations and stewarding their donors, creating development plans, setting up donation pages, and fundraising event assistance.
What key personal and/or career experiences led you to where you are today?
Volunteering since I was a Brownie in Girl Scouts, I always knew I would work in the non-profit sector. Perfect timing and the Pro Humanitate culture of Wake Forest University allowed me to transition from a student work-study position at the Ronald McDonald House to a position at the SECU Family House, a non-profit organization in Winston Salem. I spent ten years with the Family House, ultimately as Director of Donor Relations, and helped foster the homelike environment that makes guests feel at ease at the Family House. Meanwhile, I learned how other nonprofits operate through volunteering and board service with other organizations such as Piedmont Environmental Alliance and Animal Adoption and Rescue Foundation. That set me up to be able to assist all kinds of non-profits with their fundraising efforts.
What advice would you give to Wake Forest graduates about developing their personal life habits after college (finances, health, values, work/life balance)?
Trying to figure it all out at once is overwhelming! So give yourself grace….you don't have to have everything in place immediately. But do start building habits at a pace that you can handle.
We know that relationships are important for any kind of development. How do you build and maintain your network?
I try to be intentional and proactive with my network. My network can be grouped into people I've met through volunteering with community organizations as a board member or serving on an event planning committee, those I've met through professional development groups (Association for Fundraising Professionals, a Volunteer Manager Association, and Leadership Winston-Salem), and my gym. My favorite way to maintain friendships or networks is to have a regularly scheduled lunch or coffee. Life goes fast and if you don't have a regular schedule, all of a sudden you realize that 6 months has gone by without connecting with someone.
Tell us about your mentoring relationships. What impact have these relationships had on your career and life?
One of my biggest mentors is a former coworker. She was with me for the ten years I was at the Family House and was always an amazing listener and problem solver. I consider her a close friend now, and I stay connected with her with monthly lunches!
My newest mentor is through a Wake Forest Next Level Mentoring Program. We've been meeting regularly for the past couple of months and it's made a tremendous impact on my role at O4. Not only are our conversations constructive and productive, it's sparking great conversations with leadership back at O4.
What advice would you give to current Wake Forest students and/or young alumni who are interested in working in your industry?
Volunteer with a variety of different non-profit organizations. Then work directly for an organization and learn as many functions within that role as you can – fundraising, marketing, volunteer management, event planning, operations, program development, strategy – either through your job or by interacting with others. Don't be too proud of working your way from the ground up – I started at the Family House two weeks after I graduated from Wake Forest as their part-time Office Manager. From there, I was able to add on additional responsibilities and take on a Coordinator Role, then a Manager Role, and then a Director Role. I wouldn't have changed that pathway in any way!
What's next for your career? What future goals or plans are you pursuing?
Right now, I'm focused on doing my best in my current role. I'm continuing to develop my management and leadership skills as I start to build out a Department with additional staff members. I feel so lucky to be able to help so many nonprofits!
Story published in May 2023. For current updates on Lisa's career path, visit her LinkedIn profile.