Leah Ewing (BA 1999 in Communications)
Owner, SumSol LLC in Dallas, TX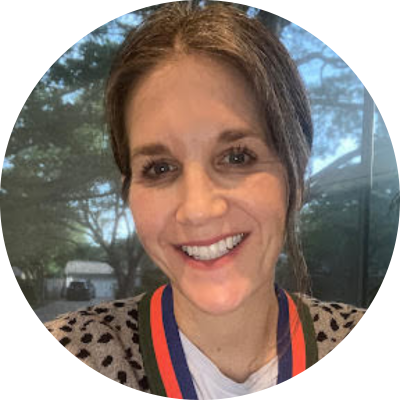 Tell us about your current job role/employer and what you're currently working on.
I am an executive recruiter – my clients are in industries ranging from Fintech, Healthcare, Investment Funds, etc. I partner with these firms to source strong candidates to hit the ground running. I often try to post my roles on the Wake Forest Alumni LinkedIn page.
What personal and/or career experiences did you have prior to landing your current job and leading to where you are now?
My first job out of college was as an Operations Analyst at a very large company. It was a great opportunity to see how big organizations work – lots of process and procedures – but I knew that was not the right fit for me. Next step was to get my MBA at Vanderbilt which helped me hone in on the area of Human Resources. I have been in HR in large companies and start ups – all experiences leading me to where I am today as an Executive Recruiter in my own company.
What was the most challenging aspect of your first "real world job" and what did you learn from it?
I went into the role a bit intimidated and nervous that I would make mistakes. But guess what, everyone makes mistakes. I had to learn how to ask for help, ask follow up questions, and reach out to employees that I did not know. Looking back, it was a great example of finding yourself out of your comfort zone and working through the uncertainty to gain confidence, experience, and connection.
What advice would you give to new Wake Forest graduates about developing their personal life habits after college (finances, health, values, work/life balance)?
Early in my career I attended a corporate training that showed the video by Franklin Covey called 'Big Rocks,' (Google it!) The visual of how to arrange priorities in your life really spoke to me then and it's still relevant to how I try to manage by professional and personal life. At the end of the day boundary setting is crucial to feeling balanced – and this comes with lots of practice.
How have you made personal and professional relationships in your city, company, or community?
In any relationship you have to make the effort – don't be afraid to make the first move. I try to have a weekly coffee, walk, or phone call with someone in my professional network. These meetings are not always focused on work – usually they are 80% focused on catching up on life which eventually leads to 20% work chat.
What advice would you give to current Wake Forest students and/or young alumni who are about to start their first professional job?
Be proactive. Send a weekly email updating your manager on wins/challenges/questions. Reach out to your team if you have some extra time to help with a project. Ask individuals not on your team to have quick meet and greets to get to know them and understand what they do in the company. These little actions really lead to big results. Out of sight out of mind can be a challenge in remote roles – make sure your coworkers know you and what you are involved in.
Story published in June 2023. For current updates on Leah's career path, visit her LinkedIn profile.