Katherine Caster (2013, BA in Politics and International Affairs)
Manager of Community Engagement at Novant Health in Winston-Salem, NC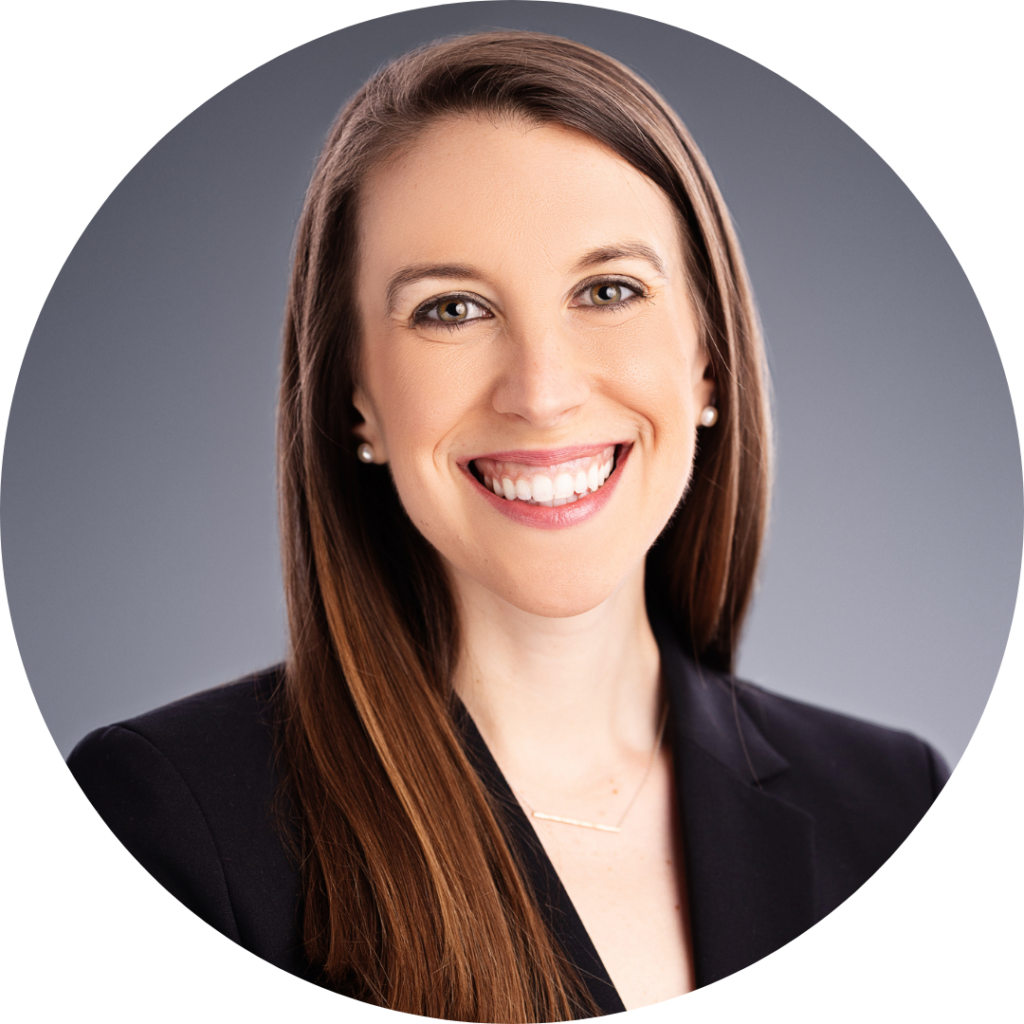 Tell us about your current job role/employer and what you're currently working on.
As the Manager for Community Engagement for healthcare system, I am responsible for executing on a robust corporate social responsibility plan and community benefit activities for the Greater Winston-Salem Market. Our overall department provides programs and services that are strategically focused on achieving health equity – improving health and upward mobility in all communities, especially those who need it most. Legally, not-for-profit healthcare systems are required by the IRS to provide programs and activities that respond to community health needs, improve access to care, and result in measurable expense to the organization through paid work time.

The team I lead bridges Novant Health to the communities we serve by connecting and building relationships with community-based organizational partners, leaders and civic groups that aim to reduce inequities for community members who have been historically marginalized and excluded. This includes providing grant funding to organizations that offer access to basic social needs such as food, housing, workforce development, healthcare, and transportation.
Our work is fundamentally based on addressing Social Determinants of Health–The conditions in the environments where people are born, live, learn, work, play, worship, and age that affect a wide range of quality of life outcomes.​ For an increasing number of health systems, it is also a critical business practice in the transition to value-based care.
What key personal and/or career experiences led you to where you are today?
Most of my key career experiences have been at Novant Health. While 2020 was challenging for everyone, it was ESPECIALLY challenging for those in the healthcare field. Our team had to completely pivot, and, in many ways, our core jobs completely changed. We had to learn to support the community, without being in the community, and were called to support all aspects of the pandemic—from handing out masks, to health education, to setting up and executing on mobile vaccination clinics. For almost two years, my team had to think creatively on how we could support our team members, our hospitals, our communities, and patients. It was the hardest I have ever worked, and I grew tremendously as a person.

Second to COVID, was when I was promoted from peer to boss. Though a challenging time, I learned so much about how to have critical conversations and giving and receiving feedback.
What is the most challenging aspect of your job? How do you navigate that challenge?
As you might imagine, there are many stakeholders involved in the work we do—both internally and externally. There are also a wide range of priorities—either from a Novant Health growth and strategy perspective, or community health needs level. Healthcare systems in general are also being scrutinized for their nonprofit status, and how much they are investing back into the community, so there is more pressure to be a socially responsible institution. Navigating these competing priorities is hard—but at the end of the day, I rely heavily on the professional relationships I've built and surrounding leadership for guidance and the occasional "gut check."
What advice would you give to Wake Forest graduates about developing their personal life habits after college (finances, health, values, work/life balance)?
I started working with a financial advisor early after graduation, who helped me build some very basic financial goals. It was so helpful to sit down with someone to talk through what was important to me, especially for my future. It helped me develop a sense of financial ownership and stability, especially when I was between jobs.

To be honest, I still struggle with the concept of work/life balance. I think the trick is to be completely present wherever you are. No matter how hard you try, there will be times when work bleeds into your personal life and vice versa. I read somewhere once that "harmony" is a better word to use than balance, as balance tends to imply a strict tradeoff. If you are happy outside of work, then you'll be more productive and energized in the workplace. And, if you're fulfilled with your work, then you're more content at home.
We know that relationships are important for any kind of development. How do you build and maintain your network?
It has always been important to me to build authentic relationships with the people around me—whether they are colleagues at my current or former jobs, or community organizations I partner with professionally. I feel our world craves (in person!) authentic connections, especially post COVID. As simple as it sounds, I try to intentionally schedule a monthly lunch or coffee with a coworker or professional colleague in my network. In a world that is still heavy in virtual meetings, NEVER underestimate the "relational" ROI of being in person. When you invest in your relationships — professional and personal — it can pay you back in dividends throughout the course of your career. It certainly has for me.
Tell us about your mentoring relationships. What impact have these relationships had on your career and life?
My previous Director at Novant Health has been instrumental in my career development and journey. When she hired me into the organization almost seven years ago, I had no idea that I would be so interested in this field of work, in healthcare, in the industry. I learned so much from her in the years I spent under her leadership—about what matters to me on a team, how to practice with a questioning attitude, how to lead by example, and build professional relationships. To this day, I still call her when a need gut check and a sounding board.
What advice would you give to current Wake Forest students and/or young alumni who are interested in working in your industry?
Find a cause that you're passionate about and start volunteering! Join a nonprofit board or committee. Corporate social responsibility is a rapidly growing field, as more and more companies begin to recognize the value of doing right by their communities. On a practical level, research companies/healthcare systems that have a philanthropic foundation or are sponsoring events in the community (likely in their community affairs or marketing department). And always feel free to reach out to me!
What's next for your career? What future goals or plans are you pursuing?
I love working in the healthcare space. I truly don't anticipate leaving this type of work anytime soon, and in many ways it's the dream job—being able to fund organizations and programs that are supporting the work of equal access to healthcare, especially those who need it most—is incredibly rewarding. At some point, I'd love to move up in leadership to influence more strategic direction. However, as a new mother to an 8-month-old baby Deac, I have my hands full navigating both roles.😊
Story published in January 2023. For current updates on Katherine's career path, visit her LinkedIn profile.