Josh Strickland (2013, BA in Communication: Media Studies, Journalism)
Student Athlete NIL; Vice President, Partnerships | Manager, Roll The Quad in Winston-Salem, NC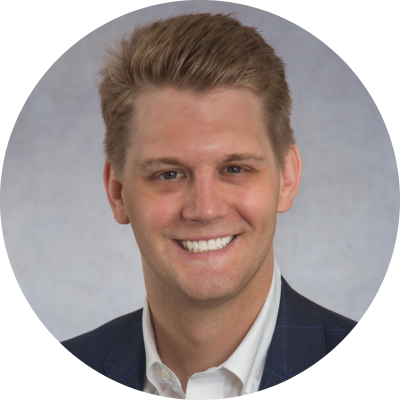 Tell us about your current job role/employer and what you're currently working on.
Student Athlete NIL's mission is to partner with brands and universities in order to empower student-athletes everywhere by equipping them with the tools and resources necessary to maximize their outcomes both in the near term, and well after they are done playing sports.
Roll The Quad was created with one mission in mind – to empower Wake Forest student-athletes to achieve their greatest potential in the classroom, on the playing field, and in life.
With the passing of legislation allowing student-athletes to profit from their name, image and likeness, Roll The Quad leverages the collective power of alumni and fans to equip student-athletes with the tools and resources necessary for them to excel, both during and beyond their time in Winston-Salem. More importantly, we seek to help student-athletes to use NIL to maximize its impact on the community, and to do so the right way, without ever compromising the values of the university and the legacy of all those who have worn the gold and black in the past.
Having just started in this role in February 2023, I am aiming to write the winning playbook for success when it comes to NIL at Wake Forest.
What personal and/or career experiences did you have prior to landing your current job and leading to where you are now?
My love and curiosity for the sports business world has always been a driving force in my career. After having served in roles in both professional and college sports (in media sales, corporate partnerships, and marketing), I've learned how to critically think outside the box.
We're in a new era of college athletics, so needing to be innovative, creative, and willing to challenge the status quo are all crucial aspects of my role. My time as a student-athlete at Wake Forest provided me a different perspective of the business of college sports. Being able to connect with the student-athletes of today, while also having the career experience I've had to this point, is a unique combination that has readied me for my current role.
What was the most challenging aspect of your first "real world job" and what did you learn from it?
NIL (Name, Image, and Likeness) is a relatively new and evolving concept in college sports, and one that is dominating conversation on radio shows, sports bars, locker rooms, business meetings, and more. One of the most challenging aspects of NIL is navigating the complex landscape of regulations and legal considerations – or even lack thereof. Many have deemed this era the "Wild, Wild West" of college sports because there is so much changing by the day. My team and I can bring stability to the marketplace and athletic departments.
There is no playbook to success here – we're still writing it. Being able to stay flexible, curious, and on one's toes are qualities one must master as we navigate a changing world in college sports.
What advice would you give to new Wake Forest graduates about developing their personal life habits after college (finances, health, values, work/life balance)?
Work your tail off in your 20s and 30s. It will pay off later. Avoid unnecessary debt and prioritize saving for long-term goals.
Get enough sleep, eat a healthy diet, and don't be afraid to clear your mind for 5-10 minutes during the work day to recharge. Invest in health services – physical and mental. Drink lots of water.
Figure out what's important to you. Make sure your daily habits reflect and align with those values. Be passionate about something.
Work hard, play hard. Get your most important work done before the lunch hour when your mind is fresh. Never let anyone see your struggles. Set boundaries and prioritize life outside of work. Make time for hobbies, socializing, and other activities that bring you joy.
How have you made personal and professional relationships in your city, company, or community?
Be real. Be intentional and deliberate about who you want to connect with and why. Authenticity is a virtue that is respected by many. Relationships are built on mutual respect and trust.
Follow up. Everyone always forgets to follow up or thank people for their time. Don't follow up just to follow up. Have a reason to touch base or share relevant information. Mention something specific from your connection.
Have you been mentored by anyone at Wake Forest or in your professional life? If so, what impact has that relationship had on you?
Mentors provide guidance, support, and advice based on their own experiences and expertise. My mentors have helped me identify my own strengths and weaknesses. They've pointed out where I can be better, where my focus should be, and how I can become a better leader. Real mentors care more than just about the professional aspects of your life. They're there for the personal ones, too.
What advice would you give to current Wake Forest students and/or young alumni who are about to start their first professional job?
Figure out the skills you don't have/know right now and develop them – whether that's through online courses, YouTube videos, classes in school, or through a mutual connection.
Take risks. It's okay to mess up right now – we're all guilty of it. Don't be afraid to volunteer when the professor asks or when an opportunity knocks.
Every professional needs sales experience. I know it's not for everyone, but it teaches an individual many skills that are paramount for one's career.
Be flexible. The sports industry requires individuals to wear many hats. Treat others with the same respect you'd like to be shown.
Handwritten thank you notes. They're a lost art.
What are your future career goals or plans? How are you being intentional about working towards them?
I'm just on Day 34 as I type this, so fully invested into the current venture. That said, I enjoy meeting new people, experiencing new events, and exploring new cities. I love running into connections with schools/teams/franchises when I'm visiting a city or attending an event.
I look forward to seeing how we've helped change the NIL landscape in one year, five years, ten years, and beyond.
Story published in March 2023. For current updates on Josh's career path, visit his LinkedIn profile.