Jake Sloan (BS 2009 in Accountancy, MS 2010 in Accountancy)
Senior Manager, Supply Chain Finance at Hanesbrands, Inc. in Winston-Salem, NC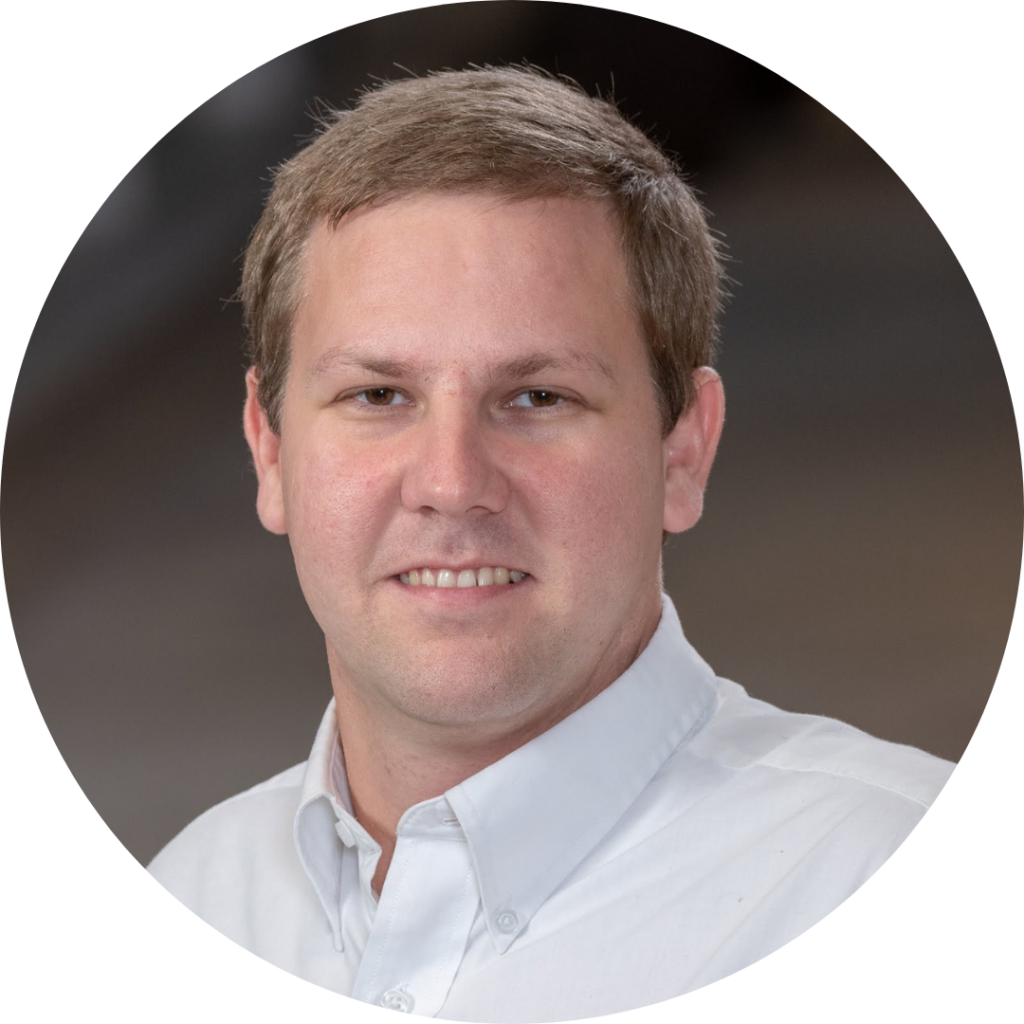 Tell us about your current job role/employer and what you're currently working on.
I joined the Supply Chain Finance team at Hanesbrands about one year ago, although I have spent the last eight years in the supply chain realm. As many are aware, supply chain issues have hampered companies globally during the pandemic. In a nutshell, my current role is to evaluate our manufacturing and distribution footprint and cross-functionally help determine where it makes the most sense to produce our array of products. Hanesbrands has operations all over the world, so the combinations and choices are plentiful!
What personal and/or career experiences did you have prior to landing your current job and leading to where you are now?
As with most MSA graduates at Wake Forest, I joined a public accounting firm after graduation. As an auditor at a Big 4 firm, I was able to see the corporate world for the first time from the perspective of both small and Fortune 500 companies. The hours of busy season were challenging and I knew this was not a long-term destination for me, but the experience was great for my resume and helped me understand what I wanted to do next.
After three years there, I joined the Reynolds American Operations Finance team for the next seven years. At Reynolds I was able to work closely with experts from many different Operations teams and gained significant supply chain knowledge that is applicable to nearly every manufacturing company in the world. In late 2021 a similar role became available at Hanes and felt like a great opportunity for my skillset, so I was pleased to accept it.
What was the most challenging aspect of your first "real world job" and what did you learn from it?
As I mentioned above, the hours of public accounting are certainly a grind. After having some down time between classes and breaks throughout the year in college to recharge, working 8am to 9-11pm most days for almost half the year can take a toll. This was communicated and well-known going into the industry, but experiencing it was a bit startling. Consequently, you are almost forced to develop sharp time management skills and to prioritize what you want to do outside of work. I also made possibly my best decision in getting a dog for my girlfriend (now wife) so that she would have a little more company in the evenings during that time in our lives!
What advice would you give to new Wake Forest graduates about developing their personal life habits after college (finances, health, values, work/life balance)?
As a CPA I am a bit frugal, so my practical piece of advice is to pay for everything you can with a credit card and pay the balance in full each month. You'll have great credit and those points add up and can pay for a lot of travel to visit all your Wake Forest friends post-graduation! Also budget tightly so that you can pay off any student loans as quickly as possible, which allows you to move into investing and saving earlier in your career. Compounding is your friend, so take advantage of your 20's so that you can work smarter, not harder as you get older.
How have you made personal and professional relationships in your city, company, or community?
Since we decided to stay in the area after graduating Wake, many of my personal relationships have come from the Wake Forest family. Either friends from my time at Wake or friends of friends that I've grown closer to through events such as Deac football tailgates or downtown events (mostly pre-parenthood!).
Within the professional world I have made great connections from all three of my workplaces that tend to last even after one of us move on. Being on many different audit engagements and project teams throughout my career has led to a great deal of shared experiences, which is really what allows me to become closer to many of my co-workers. The world of accounting and finance is pretty small, so it is fascinating to see how people progress through their careers and how those connections you've built early on can help you in the future as new opportunities become available.
Have you been mentored by anyone at Wake Forest or in your professional life? If so, what impact has that relationship had on you?
While there have been countless people that have assisted me through college and in the corporate world, I would say my first manager at Reynolds has been my primary mentor thus far in my career. In addition to being a subject matter expert, his advice on creating productive working relationships and standing firm on ethical matters has always been something I have tried to emulate as I progress through my career. He was always available to talk through any matter even after I was no longer reporting to him and took time to get to know me on a personal level. While having peers that you can commiserate with on a daily basis is a vital facet of the corporate world, the importance of having a mentor-type figure that has been in your position cannot be understated.
What advice would you give to current Wake Forest students and/or young alumni who are about to start their first professional job?
This is much easier said than done, especially coming from a competitive place like Wake Forest, but my best advice is to run your own race. While it may feel nearly impossible not to compare yourself to your former classmates or co-workers, understanding that not everyone has the same goals, motivations, and circumstances is a key to having a personally fulfilling career and life. While some people are motivated by trying to become top leaders within their respective fields, others are more driven by experiences with their family or friends. Wherever you fall in that continuum, it is vital to be present in both your career and personal life and obviously work hard at both. Personal balance is pivotal, so it is important to set clear boundaries where YOU see fit, not where you perceive your workplace or peers think is appropriate.
What are your future career goals or plans? How are you being intentional about working towards them?
As a newer employee here at Hanesbrands, my primary professional focus is to continue to learn the company and industry specifics so that I can better address current issues and more quickly provide analysis to our supply chain leaders. I believe that building trusted professional relationships with key stakeholders like I was fortunate to do at my prior stops is vital to my development within the organization.
My most important long-term role is at home where I now have a 4-year-old and a 4-month-old. Being able to fully support their development and passions as they get older is my primary focus in this stage of my life. Perhaps in the late 2030s we'll have another Demon Deacon or two in the family!
Story published in November 2022. For current updates on Jake's career path, visit his LinkedIn profile.