Elontae Bateman (BA 2019 in Economics and Communication with a minor in Entrepreneurship)
Management Consultant at North Highland in Atlanta, GA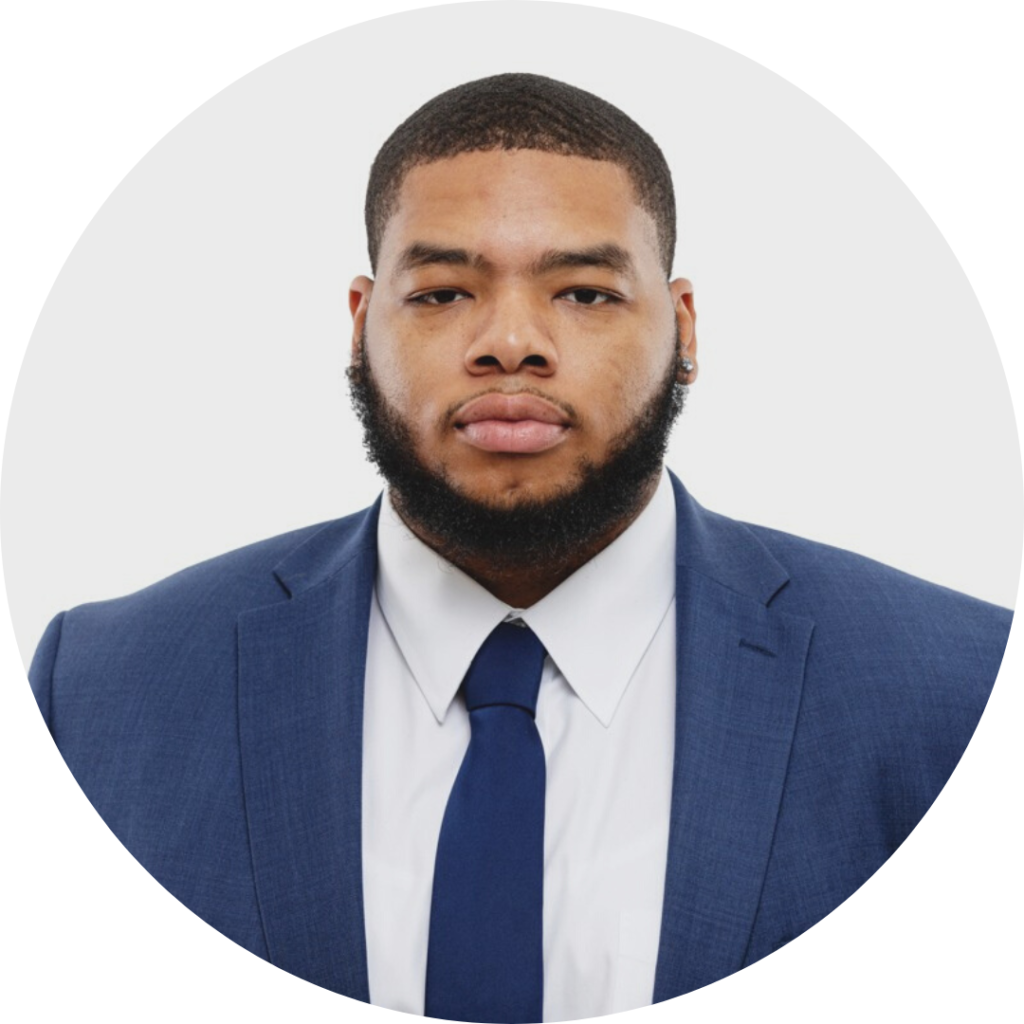 Tell us about your current job role/employer and what you're currently working on.
I am currently a management consultant for North Highland, and I am currently working on a change management project with one of the largest IT service management companies in the world. My role on the project is to implement the change for the middle office new software systems and organizational structure.
What key personal and/or career experiences led you to where you are today?
My personal interests and side projects actually led to management consulting. I have always been a guy who studies all industries/ businesses and the way those businesses make money and operate. Therefore, my personal interests and entrepreneurship journey led me to building a consulting side hustle that helped individuals with their businesses from branding, marketing, identity, business plans, career exploration, and anything I had knowledge on at the time. However, my career experience from working in sports, insurance, and marketing plus my educational background from Wake Forest (undergrad) and University of Tennessee (grad school) gave me the managerial and analytical skills needed to complement my personal interests and entrepreneurial skills.
What is the most challenging aspect of your job? How do you navigate that challenge?
The most challenging part about my job is the amount of emotional intelligence you will need to successfully help clients adapt to new ideas, plans, and overall change within the business transformation process, especially with dealing with change management projects. I am learning that a lot of people aren't in favor of change, which is okay in personal endeavors, but not within business. I navigate this challenge by listening to all parties, analyzing clients decision-making and daily work habits, and communicating the change in a way that makes sense to the clients. It takes more work and patience on my end, but I keep faith that it will give my client a better result.
What advice would you give to Wake Forest graduates about developing their personal life habits after college (finances, health, values, work/life balance)?
I would say workout a few times a week, don't go buy anything to impress your friends, please save your money, especially if you don't come from money. Write a creed to the future you (10 years out) and work everyday to become that person. Keep God first in all situations. Also, create a plan for your money that will help you grow it or add value to your career.
We know that relationships are important for any kind of development. How do you build and maintain your network?
I try to stay in touch with my network at least once a month or quarterly, but to build my network I use LinkedIn, events, conferences, or mutual friends.
Tell us about your mentoring relationships. What impact have these relationships had on your career and life?
My current mentor has helped me literally find my way in this corporate world. I believe mentorship is important and I believe it helps both individuals grow. It also makes you a better friend, partner, leader, and person, if you're connected to the right mentor.
What advice would you give to current Wake Forest students and/or young alumni who are interested in working in your industry?
I would tell all Wake Forest students to create a skillset that's applicable to business – gain analytical and research skills, and reach out to people who work at different organizations and ask about the different projects they're currently working on.
What's next for your career? What future goals or plans are you pursuing?
Currently, I just want to become a senior consultant at the firm for now and learn more, but my main goal is to start my own consulting firm and other businesses. My heart has always been in the freshness of challenges in entrepreneurship and business, so that's where I'm headed, but I have to just pick up some skills and creditability for now.
Story published in February 2023. For current updates on Elontae's career path, visit his LinkedIn profile.