Bradley Singleton (BA 2017 in Communications and Journalism)
NBCUniversal, Content Producer and Platform Manager in New York, NY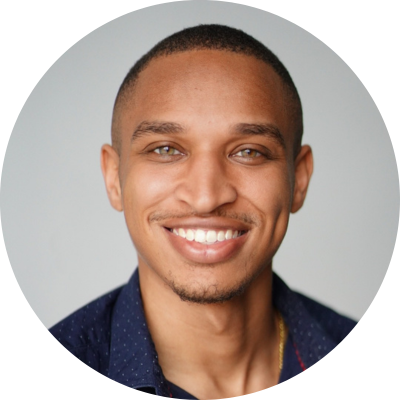 Tell us about your current job role/employer and what you're currently working on.
Right now, I produce daily newscasts for NBC 4 New York. In addition to the news of the day, I also pitch and produce stories that help to highlight New York City's diverse landscape.
What personal and/or career experiences did you have prior to landing your current job and leading to where you are now?
After I graduated from Wake Forest, I took a job in communications for the WFU Office of Diversity and Inclusion. Shortly after that, I transitioned to NYC and became a production assistant on the Early Today Show at NBC. That role prepared me for my work at Business Insider as a Producer and then at Fox 5 New York. Now I am at NBCUniversal, a familiar company that has played a major role in my career. I'm back home, as I like to say.
What was the most challenging aspect of your first "real world job" and what did you learn from it?
Realizing that I'm no longer in college and that I'm not a kid anymore was extremely challenging for me. There is a certain way adults carry themselves and communicate in the workplace that I had to get used to pretty quickly.
Additionally, New York City is the top media market in the country. As you can imagine, it can get pretty cut-throat and competitive because everyone wants to be at the top.
Coming from Wake, this was such a big jump. At Wake, people are nice, and the pace is so different. I work in a tough space that doesn't always favor young people or those coming into New York from other states. I think the most challenging part of my transition into the real world was feeling like I had to prove myself on a daily basis.
What advice would you give to new Wake Forest graduates about developing their personal life habits after college (finances, health, values, work/life balance)?
Finances are a definite, especially if you plan on coming to a major city right after college. EVERYTHING is getting expensive, and you don't ever want to feel like you're drowning in debt right after school. It really ruins whatever experiences you have as a young adult. That's first.
Second, focus on a healthy work-life balance. I've seen so many people in New York make their lives about their work and become miserable and burnt out. It's okay to have fun and put yourself first. If you don't, you'll spiral pretty quickly.
Lastly, be free. In college, for many reasons, I feel like many people often try to be what they think fits the ideal WFU image or what their parents or professors may want them to be. Let that go! Be yourself! I can speak 100% to the notion that, once you're happy being yourself and doing things you truly like to do, everything in life points upward. It's a euphoric feeling that I honestly can't explain.
How have you made personal and professional relationships in your city, company, or community?
I've established these relationships through attending happy hours, networking events around the city, and parties, as well as just not being afraid to talk to a random stranger at brunch or in the park. New York City is such a HUGE diverse place with so many cool people. Don't be afraid to put yourself out there. You never know who you could meet.
Have you been mentored by anyone at Wake Forest or in your professional life? If so, what impact has that relationship had on you?
Yes, I have. My mentors really just helped me grow up and be confident as an adult. They helped me realize that I am qualified, so I should behave as such.
Also, they taught me how to speak the "language" of a professional setting. As a Black man navigating a predominately white space, often times you have to put on a mask to get an ounce of respect. This can be frustrating because it shouldn't be that way. My mentors stopped me from overthinking and helped me understand that, at the end of the day, you can't change people. The only thing you can control is yourself, and it's your job to be the best you that you can be. If they don't like it, so be it.
What advice would you give to current Wake Forest students and/or young alumni who are about to start their first professional job?
Be confident, and be yourself! Do what you love, and don't focus on what others may think. It's okay to give yourself some grace. It's okay to be happy and positive. Don't let anyone tell you differently.
What are your future career goals or plans? How are you being intentional about working towards them?
It's so hard to think about what happens next; however, I think my future goals include me turning my passions and hobbies into a career. I've already started doing some side gigs, like modeling and music events around the city, and I'm presently working on combining this work with my current professional role. I know there's a way, and I promise you that I'm going to figure it out.
Story published in April 2023. For current updates on Bradley's career path, visit his LinkedIn profile.