Ashley Berry (2020, BA in Communications, 2024 MBA Candidate)
Internal Communications and Employee Engagement Associate at Inmar Intelligence in Winston-Salem, NC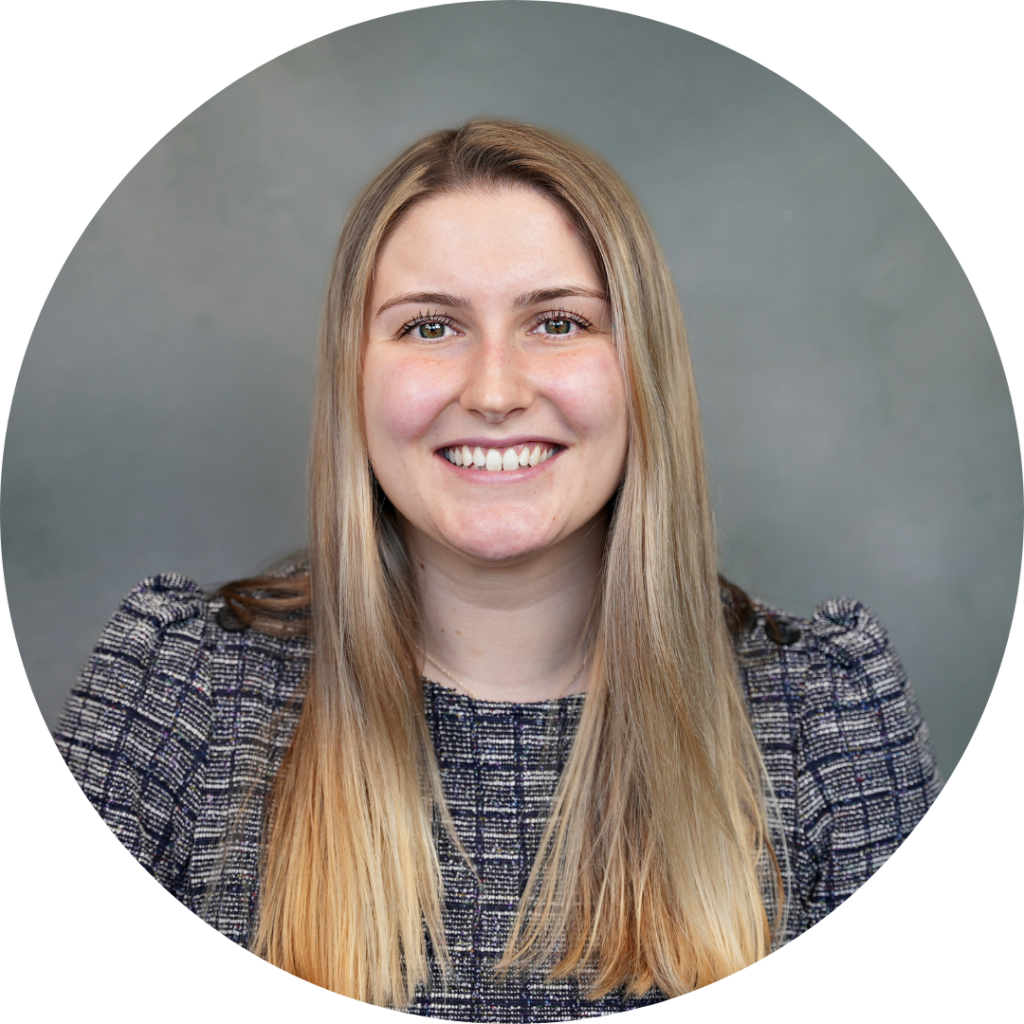 Tell us about your current job role/employer and what you're currently working on.
I work for Inmar Intelligence as an Internal Communications and Employee Engagement Associate. The culture at Inmar is one of learning and professional development and there are various programs available to associates interested in developing their careers. Inmar is even supporting me as a student in the Wake Forest MBA program! Currently, I am working on revitalizing InmarCares, our community service and engagement initiative where we encourage our associates to spend time doing good for their communities.
What personal and/or career experiences did you have prior to landing your current job and leading to where you are now?
Prior to coming to Inmar, I worked at Wake Forest University as the Campus Life Fellow. I loved my job as a Fellow and enjoyed creating programs for students to enhance the Wake Forest experience and focus on student wellbeing. I was not exactly sure what I wanted to do when my term came to an end, but I stumbled into the world of business. I ended up loving it and see myself staying with my current company for a long time.
What was the most challenging aspect of your first "real world job" and what did you learn from it?
The most challenging aspect of my first "real world job" was time management. In the real world, sometimes there are no deadlines or due dates and you have to manage a project on your own or with a team, without a professor guiding you along the way. It is helpful for me to lay out which tasks I am going to conquer that day and what time of day I will do them. I am someone who is most energized in the morning, so I do all my most challenging tasks in the morning. If you are an afternoon person, I recommend doing your most challenging tasks in the afternoon. If you don't have deadlines enforced by your organization or supervisor, I recommend creating deadlines for yourself to ensure a project moves along.
Additionally, I had to learn to prioritize my health and wellbeing. I know that for me, it is important to go to the gym because it energizes me and puts me in a good mood. Even when things get busy with work, always take some time in your day to do something kind for yourself, whatever that may look like for you.
Have you been mentored by anyone at Wake Forest or in your professional life? If so, what impact has that relationship had on you?
As a Fellow, I was mentored by Marybeth Wallace, Dr. Penny Rue, and Marian Trattner. Their mentorship was vital in helping me navigate my first year post-college and figuring out how to adapt to the workforce. All of them instilled in me a passion for lifelong learning and professional development, something which is now incredibly important to me.
What are your future career goals or plans? How are you being intentional about working towards them?
My goal right now is to climb the ranks of my organization. I am excited about my future with them and I am actively pursuing this goal by working towards my MBA at Wake Forest. My MBA will give me a more holistic business knowledge that can help me excel at any position within a business.
Story published in September 2022. For current updates on Ashley's career path, visit her LinkedIn profile.