Anna Jarrell (BA 2005 in Studio Art with a concentration in drawing and Psychology)
Self-Employed Artist in Winston-Salem, NC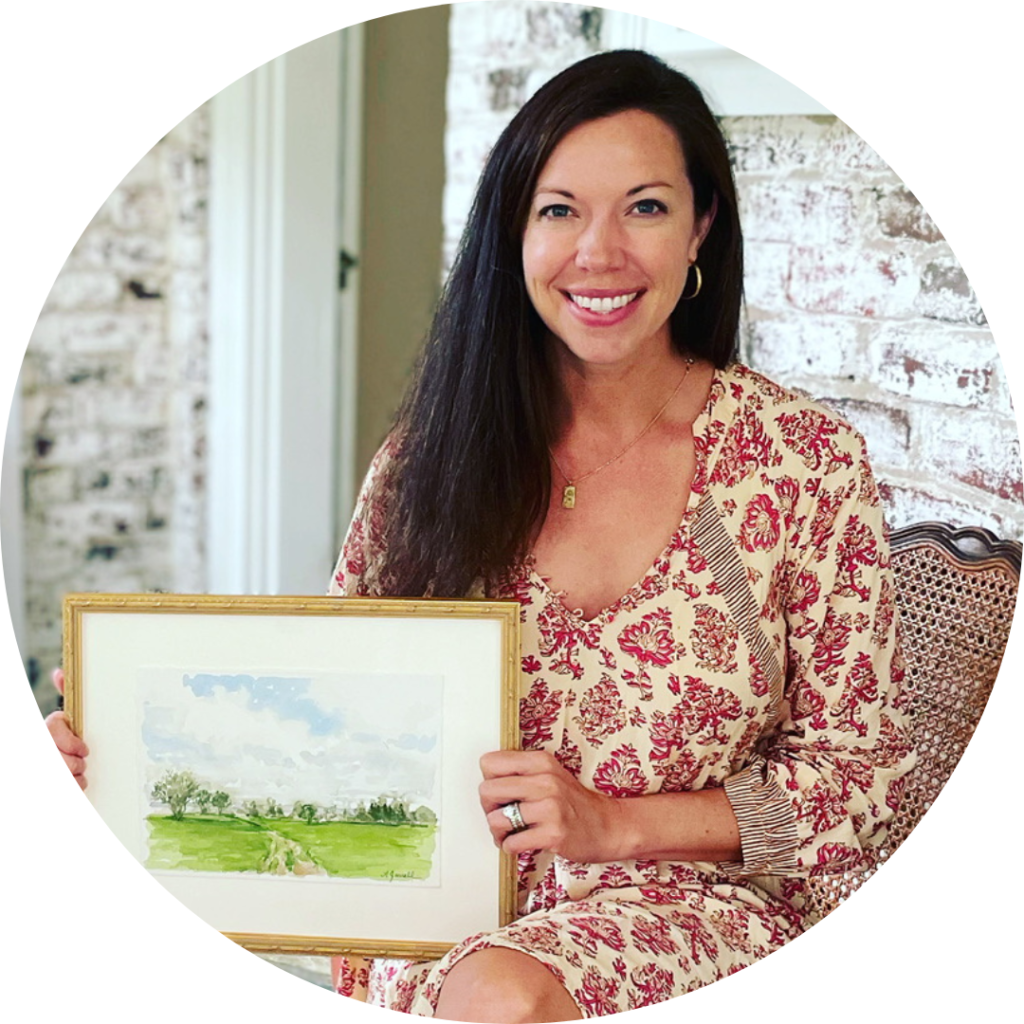 Tell us about your job. What are you currently working on?
I focus on painting custom portraits. I also paint abstracts, still-life, and custom pieces when I have the time.
What key personal and/or career experiences led you to where you are today?
I had several jobs before painting full-time: teaching art, on the road doing sales & accounting for our small business, SAT/ACT test prep tutoring. They all taught me something I need now as a business owner.
What is the most challenging aspect of your job? How do you navigate that challenge?
Website and technology work is not my strength. I have learned to hire some of that out.
What advice would you give to Wake Forest graduates about developing their personal life habits after college (finances, health, values, work/life balance)?
Get in the habit of saving a good percentage of your pre-tax income. Saving is a habit and it is easiest to start with your first pay check.
We know that relationships are important for any kind of development. How do you build and maintain your network?
Yes! Relationships are so important. Most career paths are not straight lines. Meet people, make good impressions, remember their names, and communicate well. All those quality relationships come into play at some point either to help you or to help out a friend. You often end up doing something other than you thought you would in college. Having those connections makes a difference.
Tell us about your mentoring relationships. What impact have these relationships had on your career and life?
Mentors do not always have to be in your industry. One of my best mentors – someone who always has clear advice for me – was an accountant by trade. She's just a confident, decisive woman and that inspires me to be the same.
What advice would you give to current Wake Forest students and/or young alumni who are interested in working in your industry?
Gather skills. If you want to be a working, successful artist it's not just about being a great painter. Yes – you should learn to paint with skill, but you also would benefit from some sales experience and customer service. This can be as simple as working at a coffee shop. It is so important to learn how to have positive interactions with all sorts of customers and to develop a thick skin when it comes to criticism.
Once you start making sales, find someone to teach you to do sales tax and basic bookkeeping. Separate your personal income and your business income from the start.
If you want to work with a gallery, do your homework. Talk to other artists who are represented by that gallery to see what their experience has been like. Read the contract and ask questions.
Most of all I would suggest to find your niche. What makes your art different or recognizable? This takes time to develop and can be a difficult process.
What's next for your career? What future goals or plans are you pursuing?
I'm focusing on skills these days. I am spending a month at The Florence Academy of Art this summer. I would like to take my portrait work to the next level.
Story published in March 2023. For current updates on Anna's career path and to see her work, visit her professional website.