Alissa Floyd (2005, BA in Communication)
Real Estate Broker, Berkshire Hathaway Home Services in Winston-Salem, NC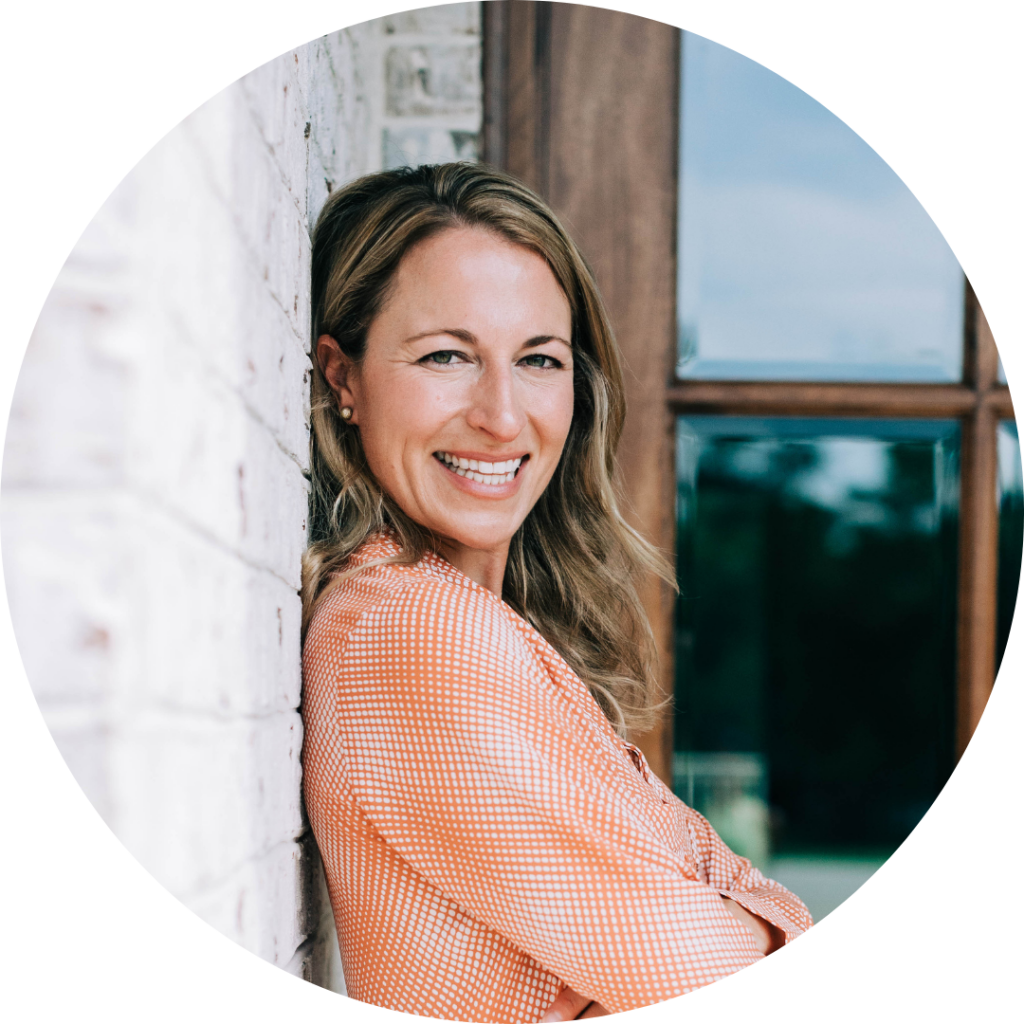 Tell us about your current job role and employer. What are you currently working on?
I recently got my real estate license and joined Berkshire Hathaway in Winston-Salem. My current clients include an older couple who want to downsize and be closer to their children and a young family who are looking for 100+ acres near Pilot Mountain with the goal of opening a family farm.
What key personal and/or career experiences led you to where you are today?
Gosh, where to start! After graduating from Wake in 2005, I moved to Washington DC where I worked as a lobbyist for the music industry while getting my Master's in Marketing and Public Relations from Georgetown University.
After graduating, I moved with my future husband to Blacksburg, VA for him to attend medical school and I worked as an event planner at Virginia Tech.
In 2013 we moved to Winston Salem where I joined my former Wake Forest professor, Mike Horn's, marketing firm, Vela Strategic Marketing and Public Relations. I worked as a copywriter and public relations specialist.
Once my three sons were born, I decided to primarily be a stay-at-home mom while continuing to take on copywriting projects for Vela and North Carolina School of the Arts. After wrapping up an RFP for the Carolina Classic Fair I had this reflective moment where I paused to consider what actually brings me joy outside of my family and friends.
What I realized was that sitting at my computer writing wasn't something I looked forward to or truly enjoyed. Instead, going in houses, interior design, and helping people were three things I identified that brought me real joy. And so I started the process of obtaining my real estate license.
I didn't intend to join an agency right away but I was so excited to get working that within 48 hours of passing the licensing exams I signed with Berkshire Hathaway.
What is the most challenging aspect of your job? How do you navigate that challenge?
Throughout my career, I have sat in countless marketing and branding meetings but this was the first time the client I was brainstorming for was myself! I was used to having a team of people around me to bounce off ideas. This time it was just me brainstorming about…me.
I wanted a real strategy in place before I officially "announced" to the community that I was doing real estate. I consulted with some trusted friends and developed a logo, tagline and brand image to carry into social media.
Of course the other obvious challenge doing real estate is that you don't get paid unless you have business. You have to hustle, especially in this market. What I learned quickly is that since this is something I really truly love doing, I enjoy the hustle. I could talk all day about the beautiful homes in Winston-Salem and I love hearing people's stories. As a real estate agent you are responsible for not only buying and selling homes, but also problem solving, which is fun for me. I like helping people.
What advice would you give to Wake Forest graduates about developing their personal life habits after college (finances, health, values, work/life balance)?
The main thing I have learned is that our career paths are not linear. With each job that I've had I've learned something about myself and connected with people, which in turn helped lead to the next thing. Your starting point and your ending point can be in vastly different places and that's ok. It's a journey! And hopefully along the way you'll get to know yourself better and find out what brings you joy.
We know that relationships are important for any kind of development. How do you build and maintain your network?
We go through so many different phases of life from being an undergraduate, to being a professional, to being a parent. We form relationships through all these different phases. Some people are more familiar with the Mom-of-three-boys version of me and now they are getting to know the Realtor me. I value each of these relationships because they reflect a certain time in my life and I wouldn't be who I am without them.
Tell us about your mentoring relationships. What impact have these relationships had on your career and life?
It's possible that without the encouragement of friend and fellow real estate agent, Andrea MacKeen, I likely would not have ever sat for the licensing exam. Years ago we were talking about houses (my favorite topic) and she insisted that I would make a great Realtor. Over the next few years she continued to encourage me to get my license until I finally decided it was the right time.
Mentoring relationships are so critical in giving people the confidence to go after their dreams. Without Andrea's encouragement it's possible I may never have made such a drastic career change at the wise old age of 39 with three kids. I'll be forever grateful to her for seeing potential in me and pushing me to step outside my comfort zone.
What advice would you give to current Wake Forest students and/or young alumni who are interested in working in your industry?
Don't get discouraged! There are high highs and low lows in real estate. Also, if you want to be successful you have to work hard. A lazy real estate agent isn't going to get the business.
What's next for your career? What future goals or plans are you pursuing?
I want to continue to grow my real estate business (call me if you want to buy/sell in Winston!). But I've also embarked on a passion project on my Instagram page (@openhousews) called Fine Spaces Spotlight where I feature the interiors of Winston-Salem homes. I love giving my followers glimpses inside some of the area's most beautiful homes. It's been a really fun project for me since it combines my love of real estate, architecture and interior design. It's so fun to go in other people's houses and then share their stories.
Story published in November 2022. For current updates about Alissa, visit her business website and LinkedIn page.