Jasmine Little (2013 BA in Political Science, JD 2016)
Defense Counsel at US Army JAG Corps in Fort Stewart, GA
Tell us about your current job role/employer and what you're currently working on.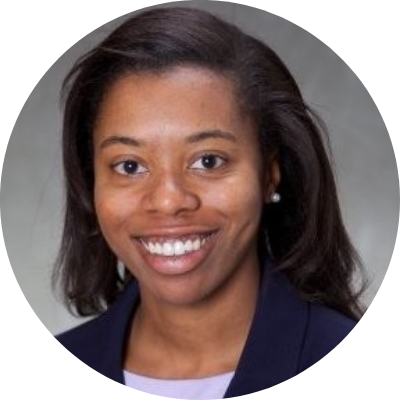 I represent Soldiers accused of crimes under the Uniform Code of Military Justice in Army courts-martial (trials). I advise clients on the intricacies of their cases, prepare and argue motions, and defend my clients in contested cases through trial advocacy.
What personal and/or career experiences did you have prior to landing your current job and leading to where you are now?
After graduating from Wake Forest and later Wake Law, I worked on Capitol Hill for a few months before joining the Army JAG Corps.
What was the most challenging aspect of your first "real world job" and what did you learn from it?
Time is a limited commodity. When I first started working, it would shock me that, at three or four in the afternoon, I'd look up and realize "I haven't done anything I set out to do today." By the time I had gone from meeting to meeting, put out "fires" in the office, and taken calls on late-breaking cases, the day would be over. The key, I quickly learned, was to be intentional about allocating quiet time to focus on tasks. The best time to get actual work done is before the workday begins when you're fresh and ready to start the day.
What advice would you give to new Wake Forest graduates about developing their personal life habits after college?
Above all else, your health has to be your number one priority. If you are constantly tired or not eating well, it will not only affect the quality of your work on the job, but also your interactions with friends and family and your ability to enjoy life. Sticking to a consistent sleep schedule is important. Financially, investing and saving are key, and not always something recent graduates may be thinking about. It's about taking care of obligations (rent, utilities), allowing your money to grow, and backing away from financial "wants" and prioritizing "needs." Taking these steps in your early 20s will literally pay dividends later.
How have you made personal and professional relationships in your city, company, or community?
In the JAG Corps, attending legal seminars has provided me a broad network of peer attorneys. It's one thing to ask for advice from your supervisor or coworkers, but it's great to get a fresh perspective on an issue from someone with whom you've developed rapport who doesn't necessarily work in your office. Usually the seminars have been one- to two-week training events where I've had a chance to build true friendships with people across the JAG Corps. I also cannot say enough about WakeNetwork, which allows you to meet and network with fellow Deacs in major cities near you. I've found WakeNetwork to be great for socializing and reminiscing about shared experiences with fellow Wake alumni.
Have you been mentored by anyone at Wake Forest or in your professional life? If so, what impact has that relationship had on you?
I have several mentors in my professional life, some of whom are fellow Deacs. It's great when you have someone in your corner who can say to you: "I've done this before. Let me show you what traps you're about to fall into" or "here's how to succeed in this situation." When I get advice from them, I feel a sense of certainty and confidence in their guidance because I trust where it's coming from. My mentors have impacted the trajectory my career has taken because not only have they given me a roadmap to follow, but they've also provided me the tools needed to get to where I am now, and to where I'd like to go in the future.
What advice would you give to current Wake Forest students and/or young alumni who are about to start their first professional job?
You are more ready than you think you are. You're not too young. You're not unqualified. Be confident in your education and training, be ready to learn, and be open to constructive criticism.
What are your future career goals or plans? How are you being intentional about working towards them?
Upon leaving the JAG Corps, my long-term goal is to run for political office at the local or state level. To that end, my more immediate goal is to gain experience in policy and legislation and to build a stronger network in my local community.
Story published in October 2020. For current updates about Jasmine, visit her LinkedIn page.