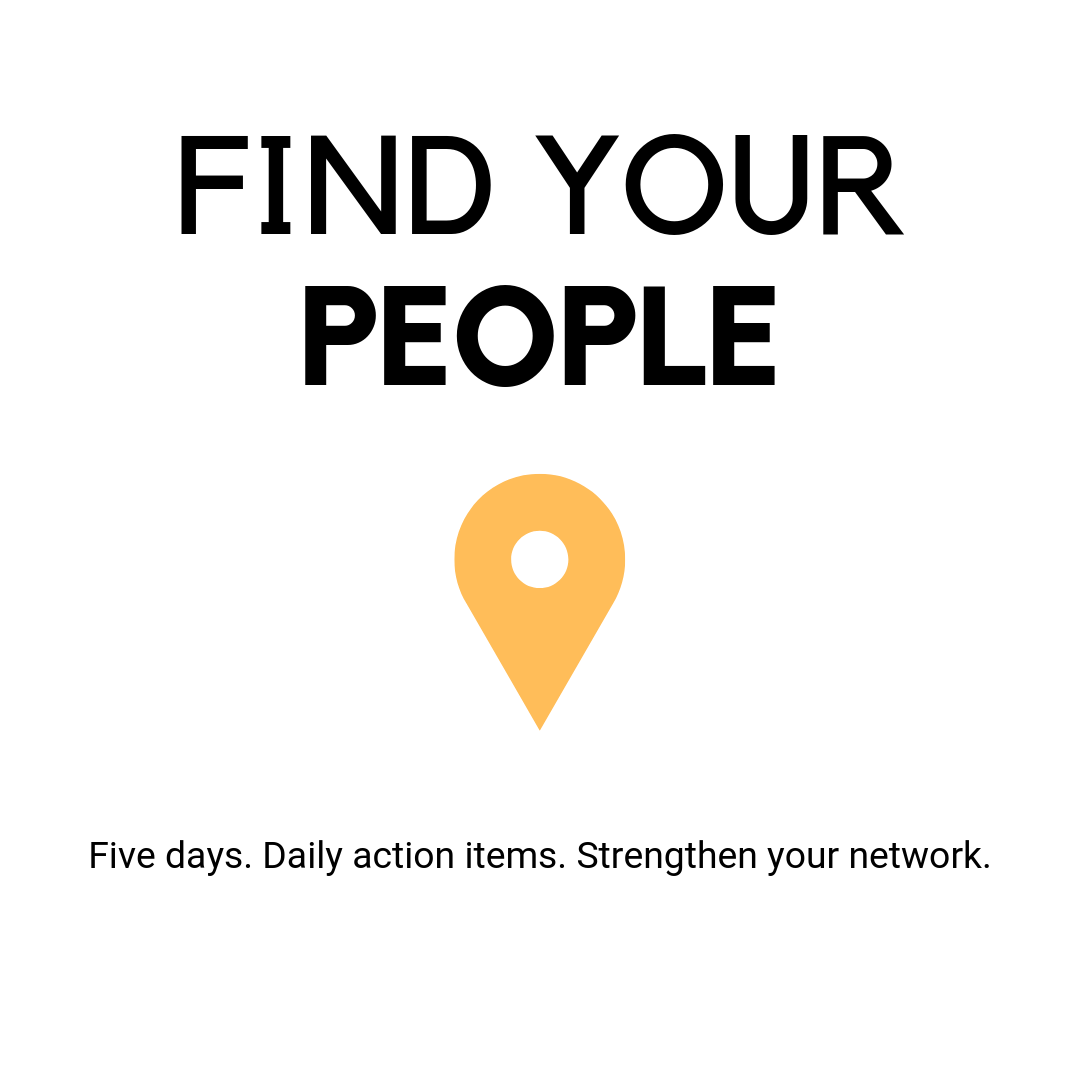 This past summer, our Alumni Personal and Career Development Center team launched a week-long challenge on our @LifeAfterWake Instagram account to #findyourpeople. In this challenge we provided five simple action items that you can take over five days to strengthen your network and find people who can support you in your personal and professional life.
If you're hoping to build up your network of supporters, get started below and check out our five daily action items to help you move forward!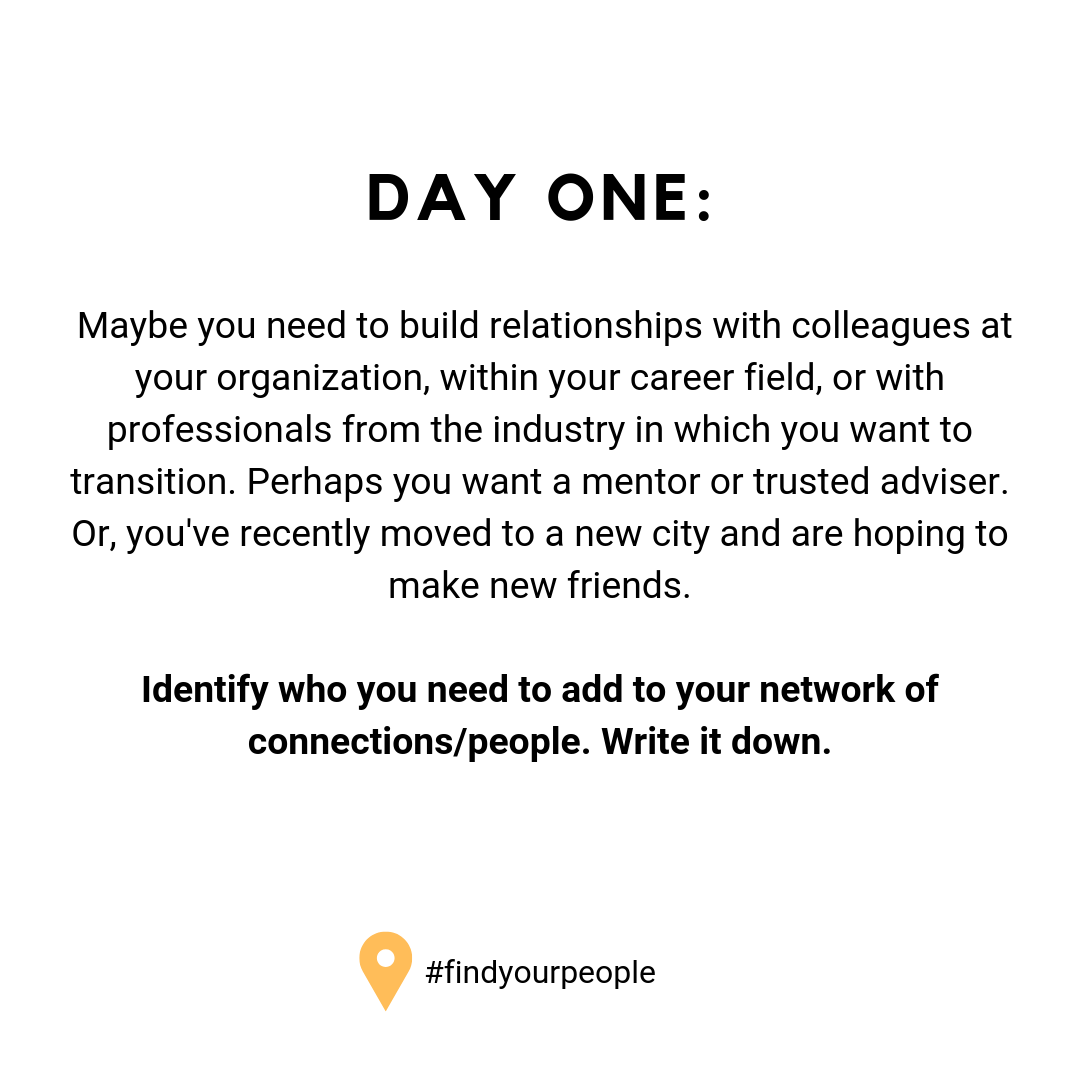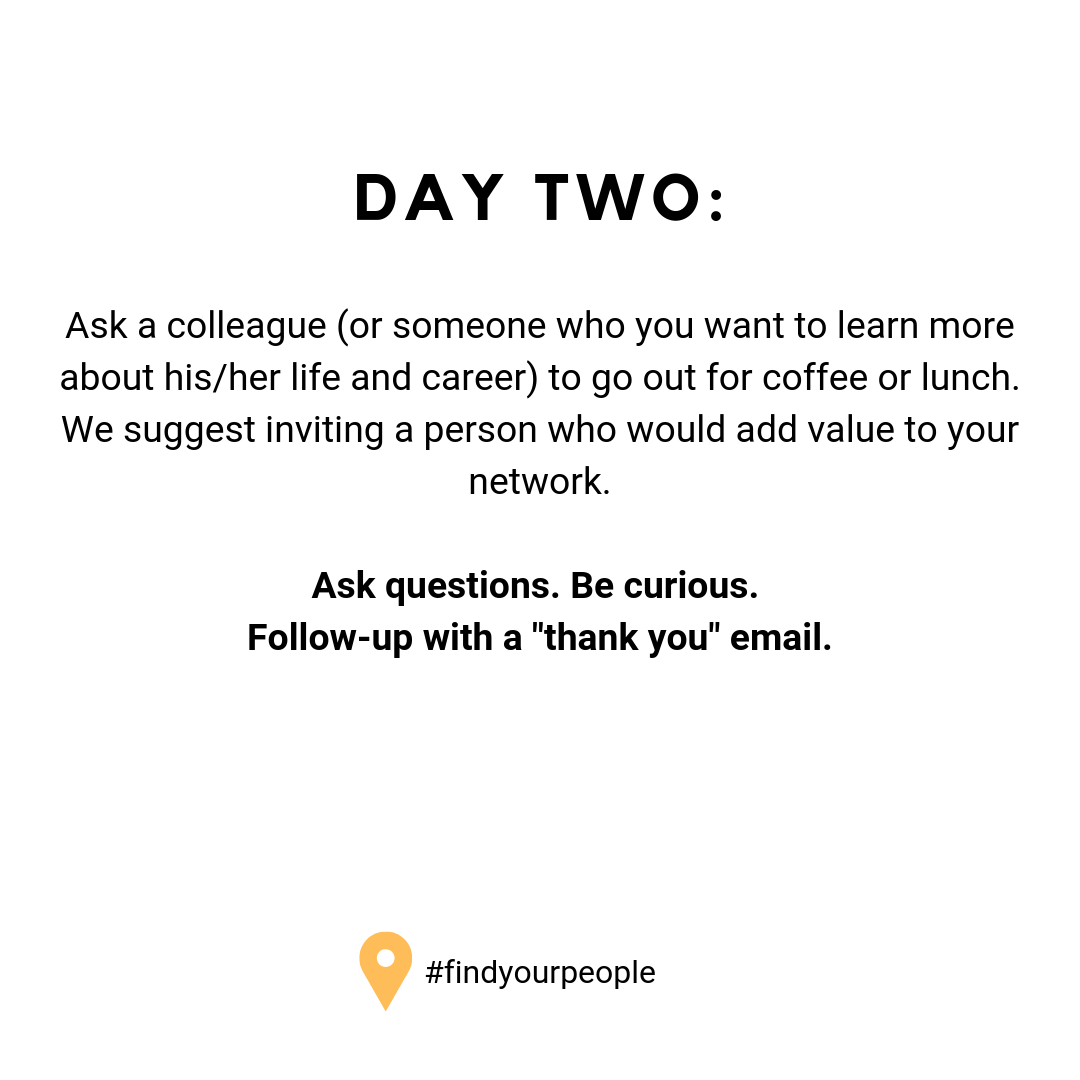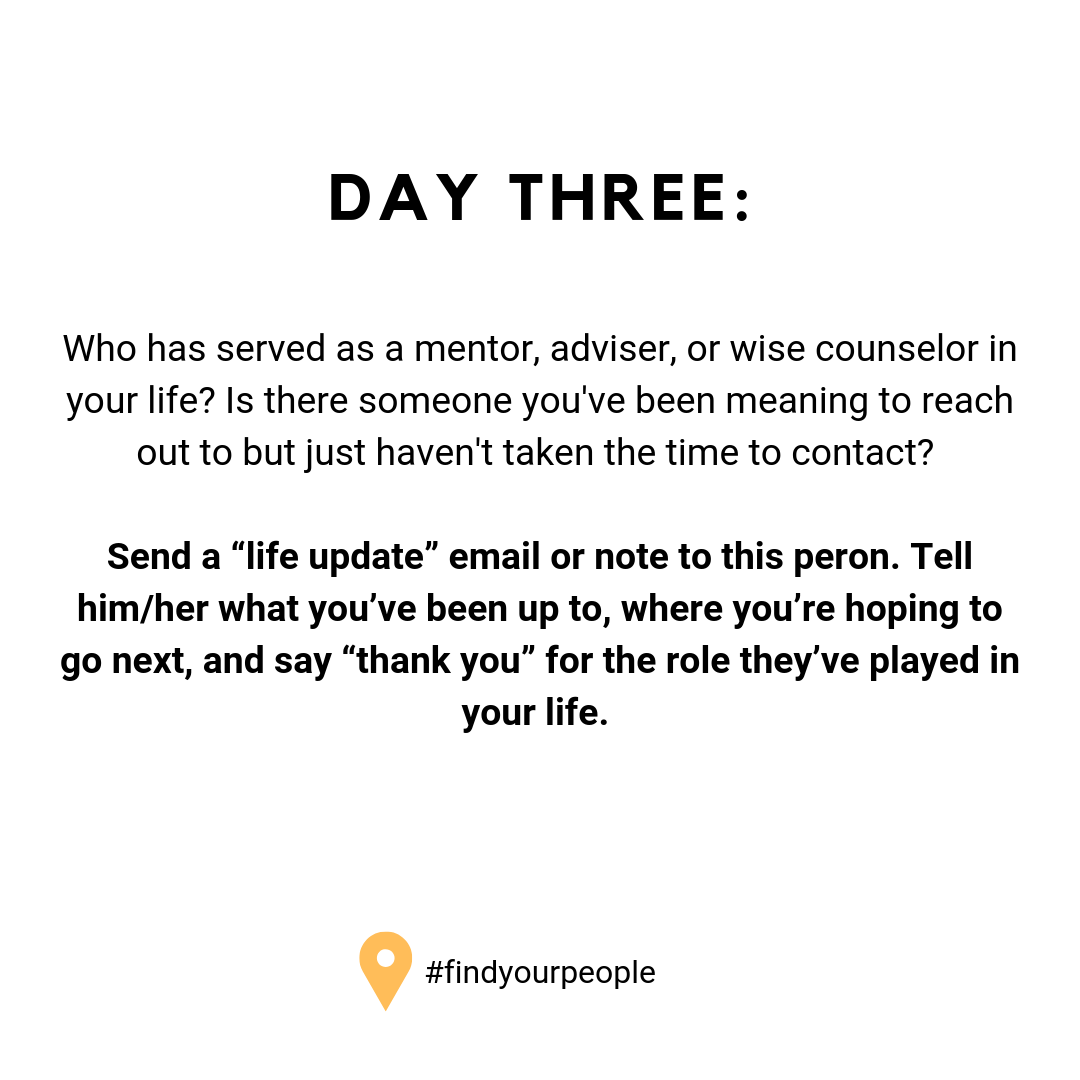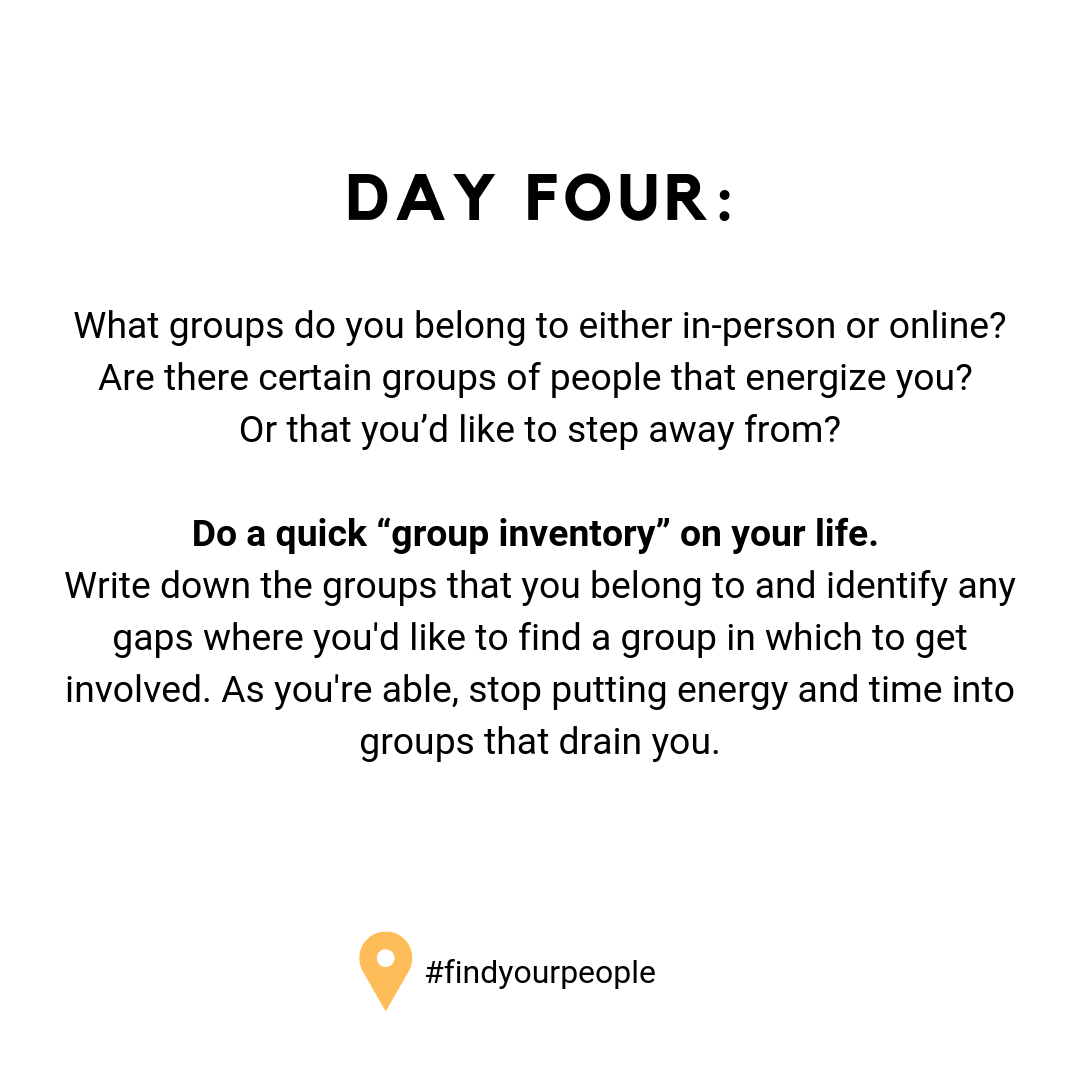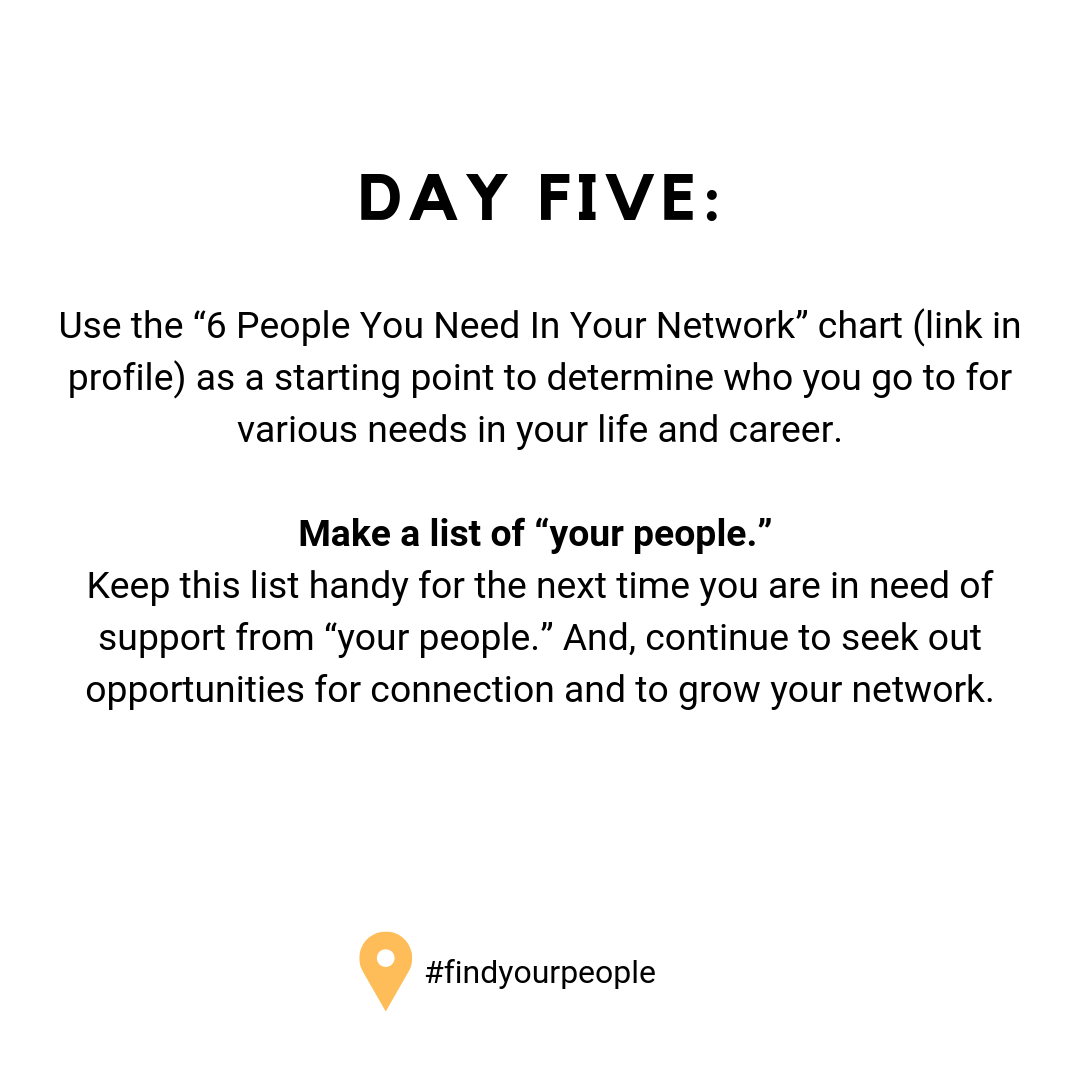 Go here to see the 6 People You Need In Your Network chart. And, we hope you feel better equipped to seek out the connections and supporters that you need in your personal and professional life!