The decision to come out as a member of the LGBTQ+ community in the workplace is a very personal one. There are many factors to consider; Does your organization have an inclusive, friendly, and ...
Categories: communication, community, create community, culture, diversity, human resources, inclusion, LGBTQ, values, voice, work strategies, young professional
We all want to feel comfortable with bringing our authentic, whole selves to work each day. For individuals who identify as LGBTQ+, being able to find companies and workplaces that are affirming ...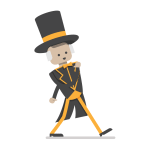 Load More
Get Expert Advice
Let us help you navigate your personal and professional life after Wake Forest. Hear from various experts including fellow Wake Forest alumni, faculty, staff, and many others!