The First 100 Days: What Should You Do On the First Day, First Week, First Three Months
Main Content
By Allison McWilliams
The first one hundred days of any new position – roughly, the first three months – are some of the most important and not to be overlooked. Indeed,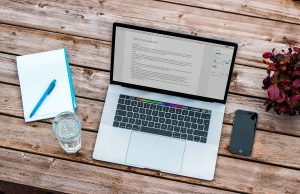 if you ever interview with me for a position, I will most likely ask you the question, "How will you spend your first one hundred days in this role?" because I want to know that you're thinking about it, and I want to know how you're thinking about it. Are you expecting for someone to tell you what to do, or do you think more strategically than that?
Why are these first few months so important? They set the stage for relationships, they set expectations for the type of employee and colleague you will be, and they are some of the most critical learning opportunities that you will have in any role. Never again will you be in this position, in this role, with zero prior knowledge or preconceived expectations for what will and can happen. And, never again will your colleagues engage with you with zero preconceived expectations for your relationship and your work.
To take advantage of these critical first days, take some time to do some planning for how you will spend your time during your first day, first week, first month, and first three months. Some of this may be out of your hands; you may arrive on the first day to find a long to-do list generated by someone else for you. But armed with a plan, you can still manage your time effectively and make sure that you get what you need to be successful.
On the First Day: Get familiar with your office layout and start learning people's names and their roles. Meet with your supervisor to discuss initial priorities and expectations. Are there accomplishments that he or she is hoping to see from you in the first week or first month? Who are the key people whom he or she would like for you to meet, and can he or she facilitate an introduction? You also likely will have various orientation activities, like human resources, parking, or equipment. At the end of the day, make a note of the people you met, what you learned, and what you need to do over the next week.
In the First Week: Set up meetings with key new colleagues. These should include meetings with people above you, who can inform the work that you will be doing and give insight into organizational vision and mission and how your work fits into these; your peers, who will collaborate with you and help you to be successful (or not) and can inform on the unwritten rules and challenges of the organization; and those individuals who will truly make or break your work experience. This last group includes administrative assistants, people in finance and accounting, people in catering and housekeeping and others who keep the place running day to day. You may not need official meetings with these folks, but you should absolutely make the effort to get to know them as people. Learn their names, find out what makes them successful and what makes them crazy. Each day, spend a few minutes jotting down a summary of what you have learned.
In the First Month: Set goals, based on input from your supervisor and what you are learning from your conversations and observations. Before you have this meeting, take some time to write down your thoughts on the strategic goals of the organization, how your role fits in with those goals, and what challenges and opportunities you see over the next six months to a year in accomplishing those goals. By sharing these thoughts with your supervisor you provide enormous value to him or her, who may no longer have the gift of seeing things with fresh eyes. Get clarity on how often you and your supervisor will meet, and how he or she would like to get updates from you on your work. Is it daily? Weekly? Monthly? In written form? Through conversation? Don't make assumptions about expectations. Don't leave the room if you are at all unclear about what your supervisor wants or needs from you.
In the First Three Months: Work on initial work projects, asking for a lot of feedback on process and strategy from your supervisor and colleagues. Make sure that you are doing the right things in the right ways. Take notes on lessons learned for future application. Reflect on what you have learned about challenges and opportunities. Continue to build relationships with colleagues and seek opportunities for collaboration. Ask for a three month review (if your employer does not provide one) with your supervisor and two or three colleagues whom you have worked with on projects. Ask: what are two or three things you think I am doing well, and what are one or two things you would recommend that I do differently in order to be successful here? Start creating a list of people who could possibly serve as a mentor to you, based on their experience or the work that they do. Create goals for the next three months and share with your supervisor for feedback.